Reboot-rebooted, new iOS 11 Apple Music tipped for iPhone 8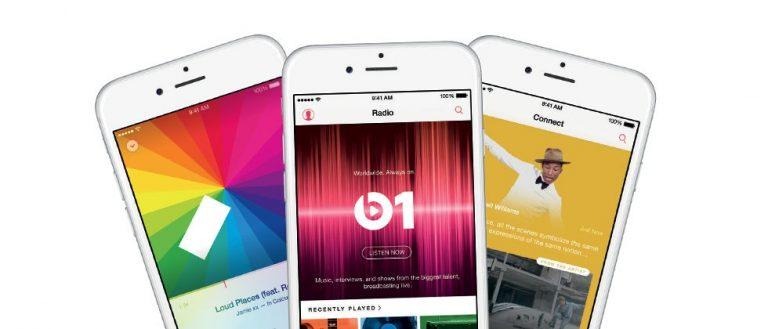 Apple is preparing a second attempt at rebooting Apple Music, it's reported, with a big push into video joining the subscription-based streaming audio. The update will come roughly two years after Apple Music first launched, and mark a sizable bet on streaming video that will see several big-name celebrities contributing content. Only last year, Apple redesigned Apple Music considerably, in part to bring the company's curated playlists to greater prominence.
That was billed as a way for Apple to maximize the value of its human-curated suggestions, which it has long argued help differentiate the service from rivals like Spotify. Now, according to a report from Bloomberg Businessweek, the Next Big Thing for Apple Music is video. For that, the company has turned to Jimmy Iovine.
"I'm trying to help Apple Music be an overall movement in popular culture, everything from unsigned bands to video," Iovine told the site. "We have a lot of plans." That will start with Carpool Karaoke, which British comedian James Corden is making for Apple.
However, Apple could have as many as ten shows running by the end of the year, if Iovine has his way. In addition to the Planet of the Apps competition that will star will.i.am, there'll also be a number of as-yet unconfirmed documentaries. "We have the freedom, because it's Apple, to make one show, three shows, see what works, see what doesn't work until it feels good," Iovine points out.
Rather than putting all this video into a standalone app – like the recently-launched TV app, for instance – Apple plans to integrate it into Apple Music. It'll come with a significant redesign, it's reported, which pushes video to the fore. The fear, it's suggested, is that without making the expansion bold and unmissable, Apple runs the risk of replicating Spotify's minimal impact with its own video investments.
And where is iTunes in all this? Seemingly buried with as little trace as Apple can manage. The role that the little-loved media software, increasingly swollen and confusing in recent years, will play is uncertain. Previous rumors have even suggested that Apple could deprecate the role of music downloads altogether, focusing instead on all-you-can-stream subscriptions, though the company denied such a plan last year.
For now, we can look forward to another version of Apple Music later in the year, arriving alongside the new release of iOS. That's likely to be iOS 11, and launch alongside the new iPhone 8.