Apple denies that iTunes will end music downloads by 2018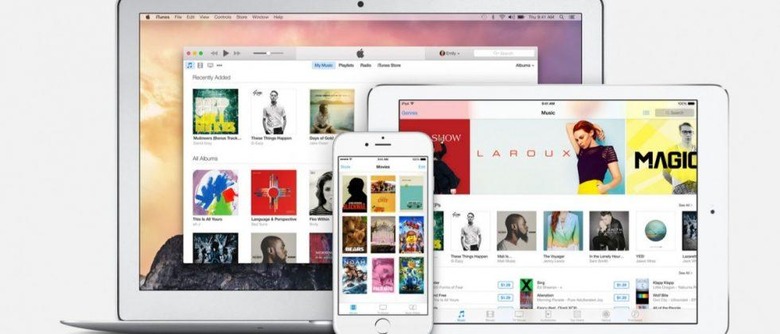 There's no doubt that streaming music is rapidly becoming the standard way people consume digital audio — it hasn't already for many users. Streaming has already surpassed physical music sales in terms of revenue, and it will likely overtake downloads sometime in the future. But the idea of streaming being the only option for paying for music is certainly something many would balk at, which is why Apple made the rare move of shutting down a rumor that iTunes would discontinue music downloads in the next few years.
On Tuesday, the site Digital Music News reported that anonymous sources with knowledge about Apple's business plans had indicated the iTunes Store, and in turn music downloads, would be shutdown as early as the next two years, with three to four years given as a longer estimate.
The report theorized that by that time, music downloads would pale in comparison to streaming, much in same way that physical purchases do today. Presumably, Apple would then be free to focus on its Apple Music streaming service.
While Apple rarely comments on rumors and speculation of this sort, spokesman Tom Neumayr was quick to give a statement to Recode, saying that Digital Music News' report was "not true." He wouldn't offer any further explanation, except to note that his response applied to both the reported timelines.
SOURCE Recode