Razer Turret for Xbox One: Hands-on and First Impressions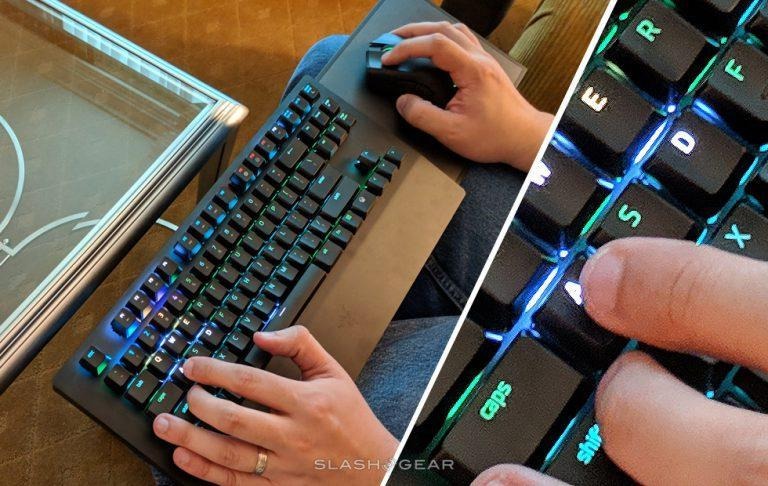 There's a new keyboard and mouse combo out in the wild, and it's made by Razer, teamed up with Microsoft, and it's aimed at Xbox One. This is the "Razer Turret for Xbox One", a device that's sort of like a second-gen Razer Turret – but one made for a more traditional, full-sized accessory-loving gamer. This is far more of a gaming keyboard fo the living room without compromises than the original – and again, it's made for Xbox One.
First, take a peek at our original Razer Turret Review from back in July of 2016. That was a bit after Razer first showed off their Turret at CES in the year 2015. Fast forward to January of 2019 and we've got a new Razer Turret – one improved in several key ways.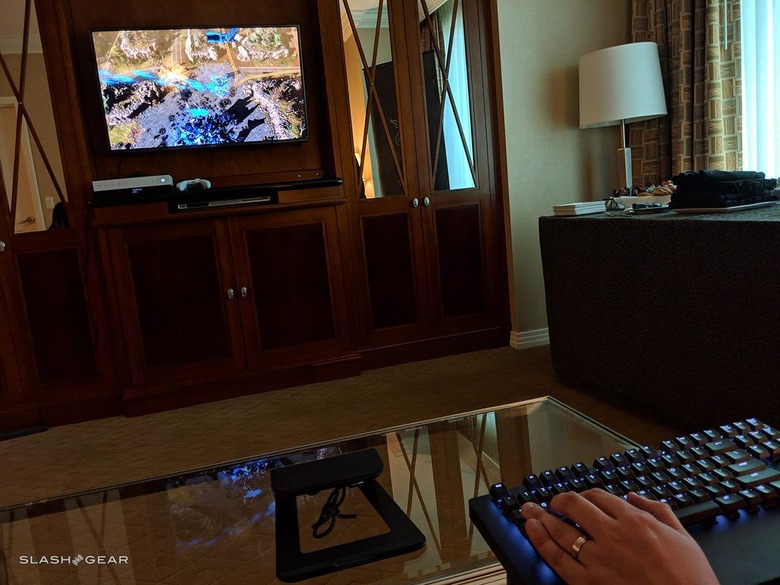 The Razer Turret for Xbox One works with Xbox One right out the gate, but it's also capable of working with Windows computers of many sorts. This is currently the only Xbox One keyboard to feature a Windows button – which brings up some interesting new functionality in the Xbox One interface – sorta like, more desktop-oriented, and such.
This newest Turret works wirelessly – with a single USB dongle that'll plug right in to the Xbox One or whatever PC with which you're working. Both the keyboard and the mouse work with just the one USB dongle – easy peasy. Our first test with the keyboard and mouse was entirely wireless, but there's a wired option as well.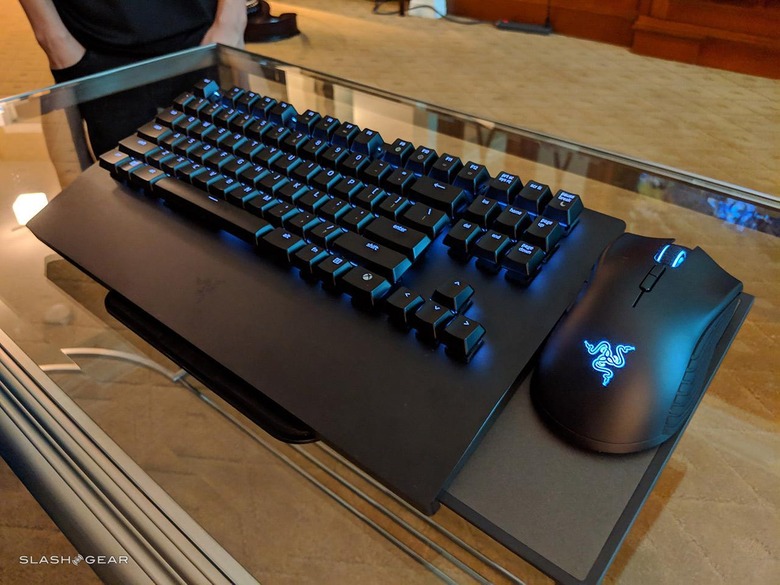 Both the keyboard and the mouse have USB ports so that they can be used as wired peripherals if you do so choose. Similarly, the mouse can be used with the pull-out mousepad from under the keyboard, or it can be used completely independent of the keyboard amalgamation – it's a laser mouse, after all, not dependent on the mousepad for functionality.
The magnetism in the mousepad is improved vastly with this model. The original Razer Turret had a tiny bit of an issue with magnetism in that it was just too... present. The original almost seemed to favor all-over magnetic attraction over the free movement of the mouse, resulting in a less-than-perfect end-user experience.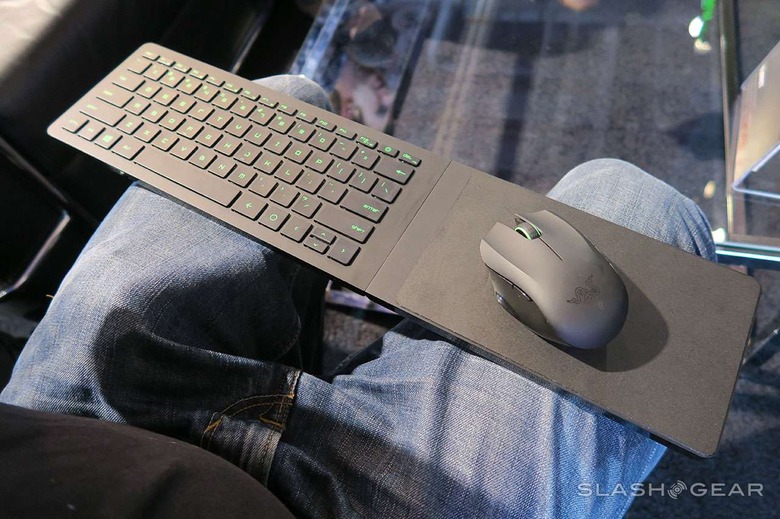 Now the magnetism is relegated to the edges of the mousepad, while the center is more free and open. This mouse feels a lot more natural to use. This keyboard and mouse combo feel surprisingly natural to use – or about as natural to use as a wireless keyboard can be when its resting on your knees.
• Current (launch time) games with specific optimizations for this keyboard/mouse: X-Morph: Defense, Vermintide 2, Gears of War 5, Day Z, Deep Rock Galactic, Children of Morta, Moonlighter, Roblox (platform), Strange Brigade and Vigor, all gaming experiences announcing support for keyboard and mouse well as for Xbox Dynamic Lighting.• Coming soon: Fortnite, Warframe, War Thunder, Minecraft, Surviving Mars, Minion Masters, Warface, Wargroove, Bomber Crew, and all other games announcing support for keyboard and mouse.
You can find more information about this keyboard and mouse combo in our Razer Turret for Xbox One original reveal post. This accessory combo costs approximately $250 from over at the online store at Razer dot com. The Razer Turret for Xbox One was released this week for the public to purchase – stay tuned for our eventual full review.