Razer Turret brings keyboard and mouse to Xbox One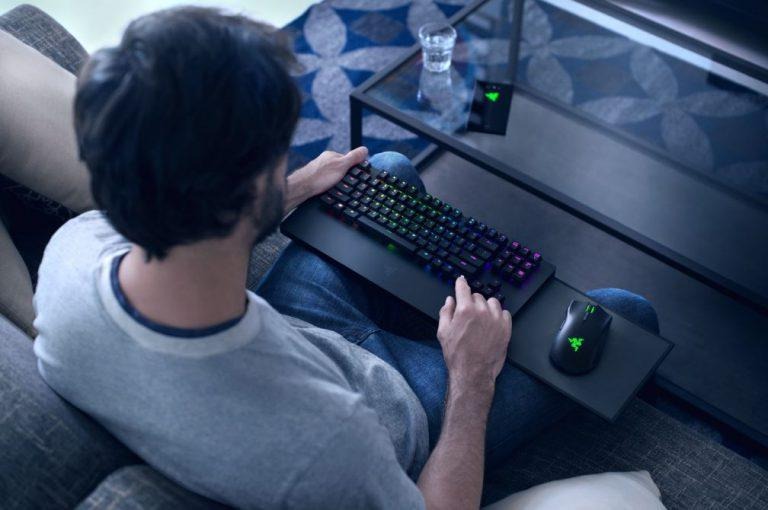 Keyboard and mouse support is now live on Xbox One, and Razer has made it clear that it wants to get in on the ground floor with this. It's been teasing a new keyboard and mouse made specifically for the Xbox One for a few weeks now, and today, it officially unveiled the duo. Get ready to drop some cash, because Razer's first mouse and keyboard pair for Xbox One are expensive.
Officially dubbed the Razer Turret for Xbox One, this combo includes a tenkeyless keyboard that has been outfitted with Razer's own mechanical switches and a mouse that's based on the Mamba. The mouse uses a 5G optical sensor that's capable of pushing DPI up to 16,000, while the keyboard includes a slide-out surface on which to use the mouse, making it easier to use the pair while sitting on a couch.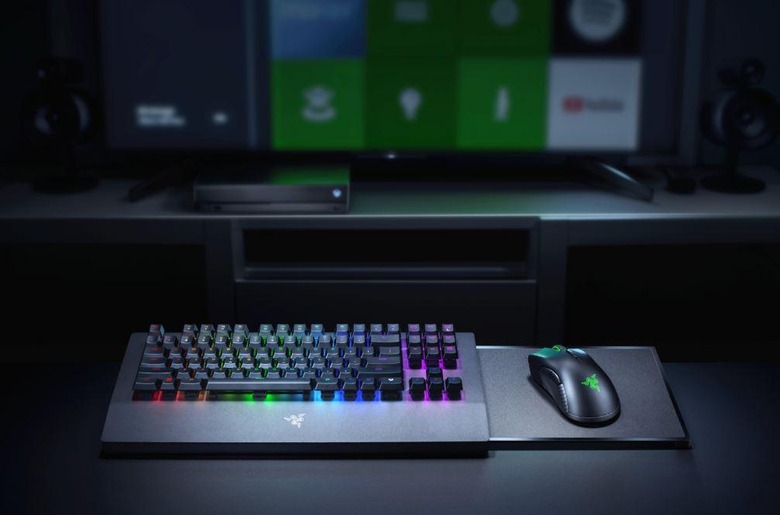 Of course, there's also plenty of support for RGB. The Turret uses both Xbox Dynamic Lighting and Razer Chroma to produce a variety of lighting effects for both the keyboard and mouse. Razer even says that it's been working with developers to get in-game support for Xbox Dynamic Lighting and Chroma, so we'll keep an eye out for more details on that.
Razer says that both devices connect to the console through a single 2.4GHz dongle, and that consumers can expect a battery life of around 40 hours for the keyboard and 50 hours for the mouse, but that's only with lighting turned off. With default lighting on, battery life for the keyboard drops to 11 hours, while the mouse takes a dip to 30 hours. You can also use both the keyboard and mouse with Windows 10.
The Turret for Xbox One won't be here until sometime in Q1 2019, but a listing for it is up on Razer's site right now. When it does arrive, it's going to cost a not-insignificant $250, so those of you that want to own this might want to start saving now.