Razer Blade 2016 details released: lighter, more powerful, cheaper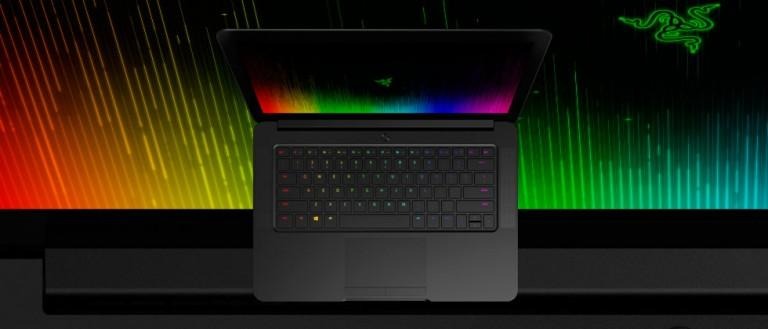 It would appear that Razer has found a sweet spot in its notebook lineup as they bring the hallmark of their collection, the Razer Blade, back with updated specs and pricing. We recently reviewed the Razer Blade Stealth, a very, very slim notebook with specs and build quality that surprised us to the point at which we've compared it directly to the best in the market. Razer's newest Razer Blade rolls with a newest-gen Intel Core i7 with 16GB of DDR4 as well as an NVIDIA GeForce GTX 970M GPU.
Inside you'll also find 6GB of VRAM, PCIe SSD, and "Killer Wireless-AC". This will be the second notebook released in Razer's Chroma lineup. SEE: Razer Blade Stealth Review: a true MacBook alternative at last That means it'll roll with 16.8-million customizable colors under its keys. Individual keys can be different colors, and effects can be created or downloaded from the web.
A 3200x1800 QHD+ display rests under the hood, while a lovely green light-up Razer logo shines from atop the lid.
The laptop comes in any color you like so long as it's black – and that's an all-CNC-milled aircraft grade aluminum chassis, just in case you were wondering.
"We are getting much more aggressive as far as price point, but that hasn't come at a cost to the performance or design of the Razer Blade," said Razer CEO Min-Liang Tan.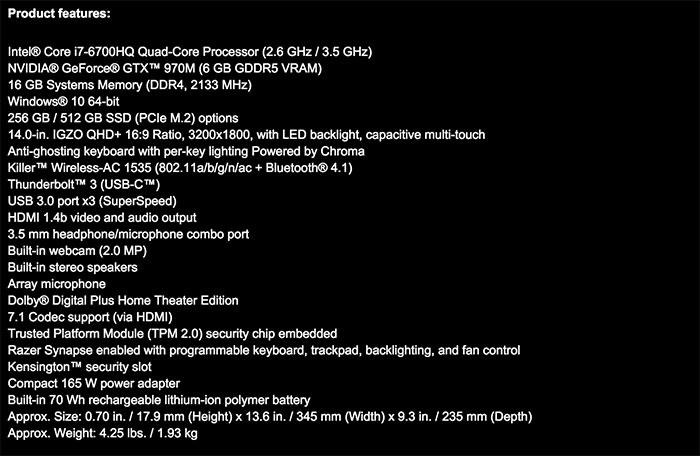 "We've improved nearly every aspect of the 14-inch laptop, from CPU and GPU performance to system memory and port selection. Chroma technology unlocks an unprecedented, immersive experience on a gaming laptop."
Prices have been reduced from previous releases, coming in at U.S. $1,999 with a 256 GB PCIe SSD or U.S. $2,199 with a 512 GB PCIe SSD. Previous releases had the 256 GB size at four hundred dollars more expensive.
As you might have guessed, this notebook will be fully compatible with the Razer Core.