Razer Core release: full-size GPU for your gaming notebook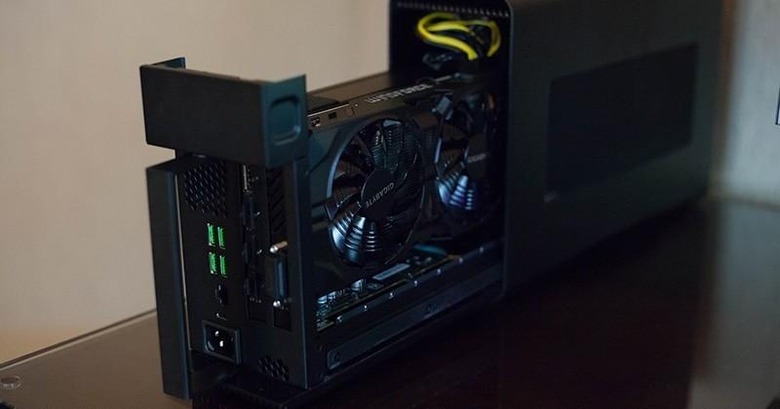 With the Razer Core, the age of the overpowered gaming notebook can begin. Razer has revealed a device here that essentially contains a full-sized graphics card for your notebook, connecting that device to this one with a single Thunderbolt 3 (USB-C) cable. This single cable supplies both data and power, connecting – for example – the also-newly-revealed Razer Blade Stealth gaming notebook to the graphics power of a full-sized NVIDIA or AMD GPU. This device is also essentially plug-and-play, able to allow you to swap cards with a single screw.
So you've got the Razer Core powered by a standard power plug, plugged into your wall. The Razer Core is then connected to your Razer Blade Stealth laptop, which is also powered by this same USB-C cord (that's also Thunderbolt 3). This connection essentially turns your laptop into a desktop, for all gaming intents and purposes.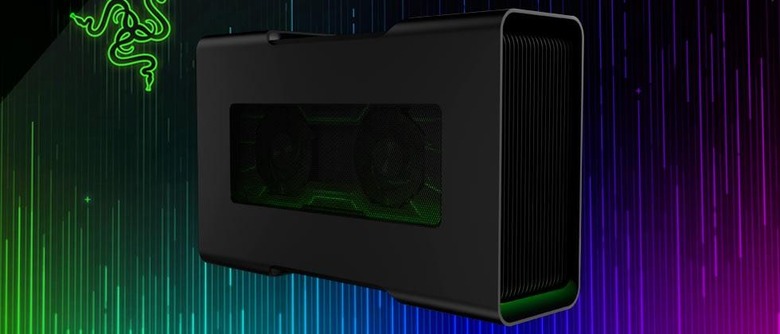 Razer suggests that this solution helps future-proof your systems, as graphics cards are "easily swappable as new components become available.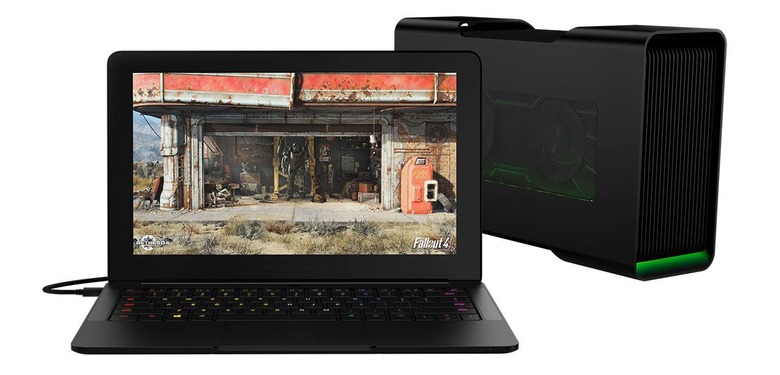 As with the vast majority of Razer devices released over the past year, this Razer Core device has Razer Chroma lighting. Two lighting zones are included with the Razer Core, one inside and one underneath.
Razer Core:
• Connection to PC via Thunderbolt 3 using included 40Gbps cable
• Supports single double-wide, full-length, PCI-Express x16 graphics card
• GPU max size – 5.98 in/152 mm (H)x 1.73 in/44 mm (W) x 12.20 in/310 mm (L)
• GPU max power support – 375 Watts
• USB 3.0 port x 4 (SuperSpeed)
• Gigabyte Ethernet (10/100/1000)
• Chroma lighting (2 zones)
• Built-in 500W power supply
• Case size – 8.6 in/218.4 mm (H) x 4.13 in/104.9 mm (W) x 13.38 in/339.9 mm (L)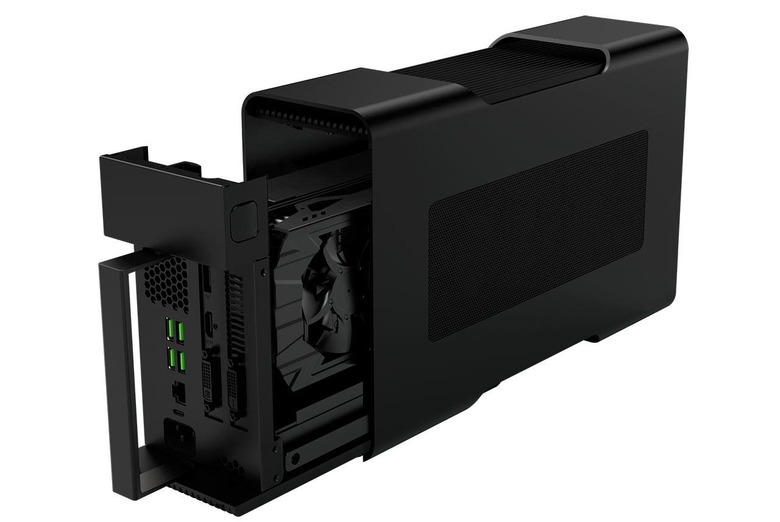 Pricing and release dates for the Razer Core are not yet available. Stick around as we see this device up close and personal at CES 2016, with an eventual review coming up sooner than later! Stick around our Razer tag portal for more.
[gallerybanner p="421644"]