Razer BlackWidow Ultimate 2016 Review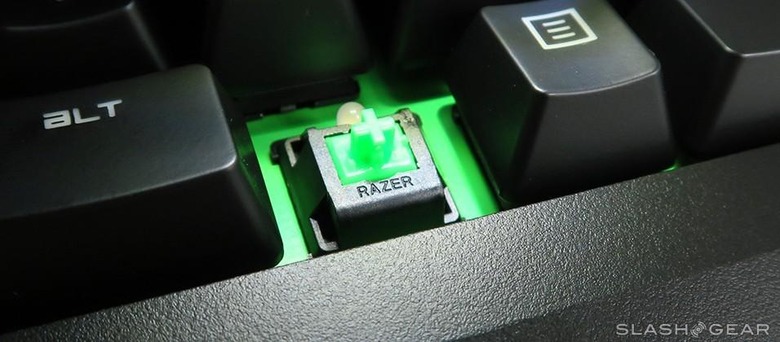 A keyboard with a set of bright, blinking green lights on it isn't generally the first thing you think of when you think top-quality hardware. With Razer and the BlackWidow Ultimate 2016 edition keyboard, you get the unlikely combination of high-end pro-gamer ready hardware and bright, flashy, blinky green lights – in programmable combinations of blinks, no less. For those of you that own the 2014 edition of this keyboard and wouldn't try any other keyboard ever again – now's the time to trade up.
This keyboard rolls with Razer Mechanical Switches, as you'll see above, each with 50g actuation force and a lifespan of 60-million keystrokes. You'll be working with 10 key roll-over anti-ghosting and full customizability with Razer Synapse.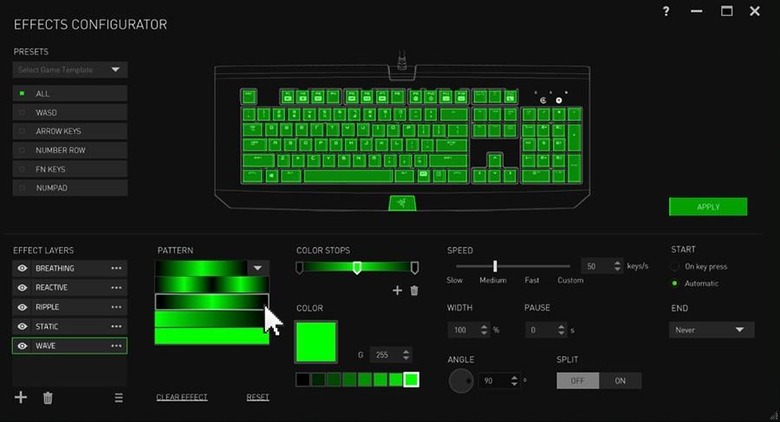 With Razer Synapse you'll be able to program your keys with macro recordings and lighting combos. Built-in are the lighting effects Wave, Ripple, Reactive, Starlight, and a few other oddities – and you'll have the same one-color effects that the other Razer Chroma keyboards have access to as well. There's a lighting effects configurator inside the Razer Synapse app, making creating your own lighting effects relatively simple.
This keyboard is essentially the same base BlackWidow keyboard you know from many moons ago – but now you've got a few more special features.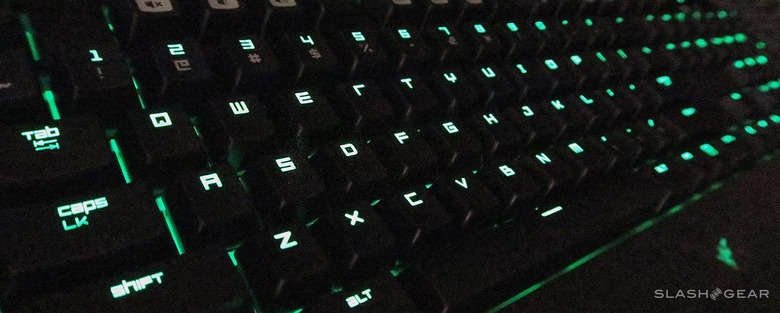 *Remember also that there's a whole family of BlackWidow keyboards available from Razer, including the BlackWidow Tournament Edition (more compact, better for travel), Chroma (more colorful lights), and Tournament Edition Chroma. Basically what Razer is saying is that they know you're going to want a BlackWidow keyboard because they've made all sorts of different ever-so-slight adjustments to the lot.
In addition to the features the original BlackWidow Ultimate, this unit also has the following new bits and pieces:
• Smudge-free top cover (markedly better looking in the long run)
• Combines audio/microphone jack (before they were separate)
• USB pass-through port
• Smaller footprint than previous model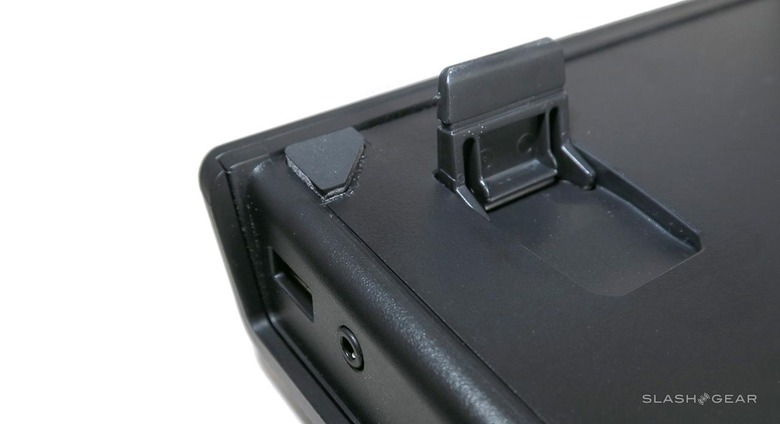 At $109.99 this is one of the most modestly priced Razer keyboards before you get down to the standard models (DeathStalker, for example). If you're a professional gamer or want a keyboard that'll last you through years of gaming sessions without regret for having bought a keyboard that didn't have the smart features enabled with Razer Synapse, at this price, this is going to be the one you're going to want to get.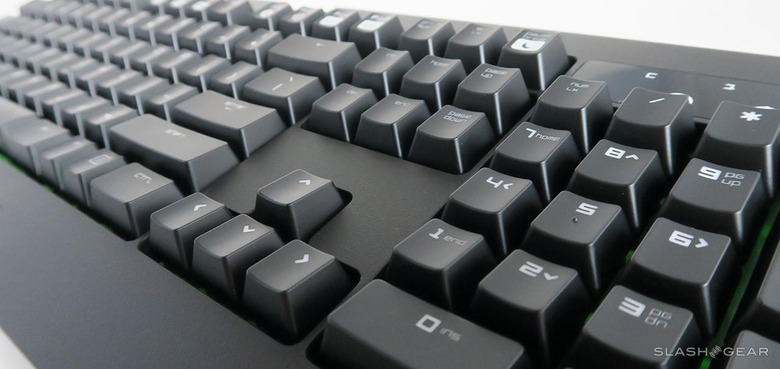 If you don't care so much about the lights and the extra USB options – and the look of the casing which is more fingerprint-prone in the original, find yourself the original at a store that still has one in stock. If on the other hand you want the most diverse and spectacular light-show on a keyboard, have a peek at the BlackWidow Chroma.