Raspberry Pi sub-$35 computer hits eBay for over $2,300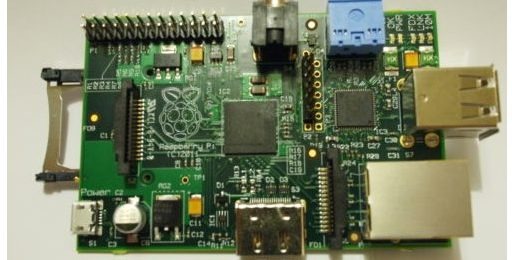 Sales of the Raspberry Pi computer have begun, albeit on a small scale, with ten of the first $35 boards being allotted to eBay where initial bidding has already exceeded £1,500 ($2,325). Powered by an ARM11 700MHz chip capable of running Quake III, general sales will begin in around a month according to the Raspberry Pi foundation, meaning early-adopters are willing to pay a hefty mark-up to grab one of the initial dev units.
Announced midway through 2011, the Raspberry Pi project aims to put low-cost, open-source "very small computers" in the price range of children and schools, encouraging kids to learn Debian, Fedora, ArchLinux and other platforms. Ports on the basic $25 model include USB, HDMI, RCA video and an SD card slot – as well as 10/100 ethernet on this $35 Model B version up on eBay – and the whole thing is capable of running off a few AA batteries.
All proceeds from these initial ten developer boards will go back into the company, a registered charity, which perhaps explains some of the ambitious bids. The rest of us might be better off waiting until regular sales kick off shortly.
[via Al Sutton]