Raon Digital Everun Note Reviewed: Flexibility & Power, At A Price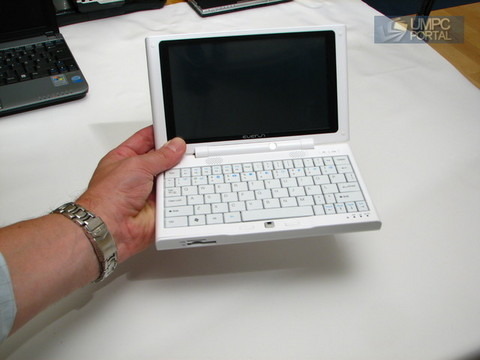 I know a lot of SlashGear readers, like me, have been following the developing story of the Everun Note, the souped-up subnotebook from Raon Digital.  Since the first prototypes were spotted in June, and Raon Digital themselves leaked some impressive performance stats, interest in the AMD Turion 64×2 Dual Core 1.2GHz UMPC has been high.  After an unboxing and benchmarks, Steve Paine has finally posted his full review of the Everun Note, and while it's obviously not for everyone, this is certainly an exciting crossover device.

"[It's] main advantage is that it offers a serious single-device alternative to a two-device mobile computing strategy of Netbook and MID that many will consider for full on-the go computing power. For some, this device could even span 4 devices from MID, through netbook, laptop and desktop and that's something I really hope makes other independent computer manufacturers sit up and take note. It's fun, it's powerful, it's cute, its flexible and it's good value" Steve Paine, UMPC Portal
Though the hard-drive performance was disappointing, as highlighted in the previous benchmarks, overall the Note held its own.  For the money, yes, you could get a "normal" notebook, but there will be road warriors and those who prize true ultraportability who prioritize Raon Digital's focus on size.
In the end, though, it's the flexibility that most impresses.  The Note performs well as a standalone ultraportable device and equally well as a docked desktop machine with a full-sized keyboard and mouse.  No, it's not perfect – HDMI is an obvious omission, 2.45hrs battery life is mediocre, and there are some odd performance dips – but it's unusual and that's always good to see in an industry that so often tends toward the mean.  Steve has a little time left with the demo unit, and is planning a 3G upgrade as well as some other tweaks; the inclusion of WWAN could certainly edge the UMPC even further ahead.