Qualcomm's New In-Display Biometrics Can Scan Two Fingerprints At Once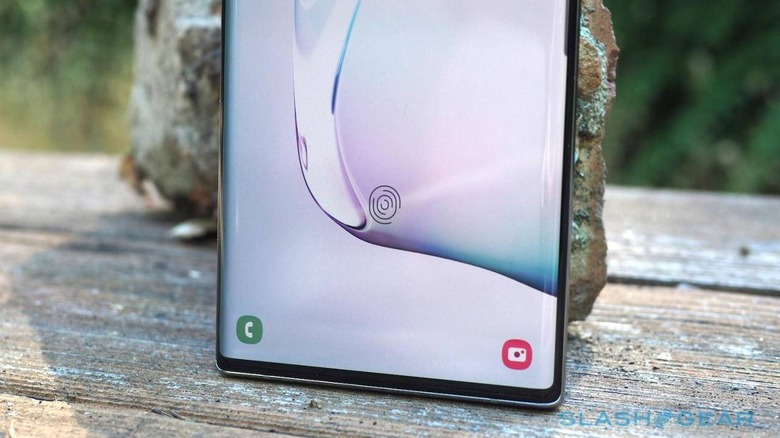 Qualcomm has revealed its newest security system, with 3D Sonic Max promising faster, easier, and more secure in-display fingerprint recognition. The new technology is the latest iteration of Qualcomm's ultrasonic biometrics, dramatically increasing the space that your fingertip will be recognized on a device.
Qualcomm is so enthused about 3D Sonic Max, it brought us out to its Snapdragon Tech Summit – along with hundreds of other media – to tell us all about it.
Ultrasonic fingerprint sensors aren't new for Qualcomm. In fact, the company was demonstrating its biometric security back in 2015, though it then took a few years before the sensors actually cropped up in commercial devices. It's not been an entirely smooth journey, mind.
For a start, compared to traditional fingerprint sensors, ultrasonic sensors can be slower to recognize a finger. Only in November, Samsung was rumored to be considering dropping its Qualcomm fingerprint technology – as used in the Galaxy Note 10 and Galaxy S10 among other phones – because of a high-profile hack that allowed a screen protector to spoof the security. Samsung was forced to push out an update to patch that, but chatter from within the industry suggests Samsung could turn to optical in-display sensors in future instead.
Qualcomm, unsurprisingly, isn't going to allow that to happen without a fight. 3D Sonic Max promises to be faster than its predecessor, but more important still it dramatically increases the size of the area where your fingerprints are recognized.
In fact, Qualcomm says it's a 17x larger area. That means not only an increase in flexibility – you don't have to aim so precisely at a certain point on the display if you want to unlock your phone – but also the ability to use two fingers for authentication rather than just one.
That's not something we've seen in phone fingerprint security yet, and Qualcomm argues that it could make for much more secure devices. Other technical details for the 3D Sonic Max haven't been shared yet, though Qualcomm says it should be 1::1,000,000 accurate rather than the 1::50,000 of its predecessor.
The new fingerprint sensor comes as Qualcomm confirms its two big chipset launches for 2020. The Snapdragon 865 will focus on the high-end of the market, powering flagship phones and pushing 5G with the Snapdragon X55 5G modem. However the Snapdragon 765 will distill some of those high-end features for the midrange, with a new X52 5G modem that only compromises slightly on speed in the name of more affordable handsets. The first of those should start arriving on shelves in early 2020.
[Updated to add accuracy metrics]