Qualcomm's New Snapdragon 865 And 765 To Push Ubiquitous 5G In 2020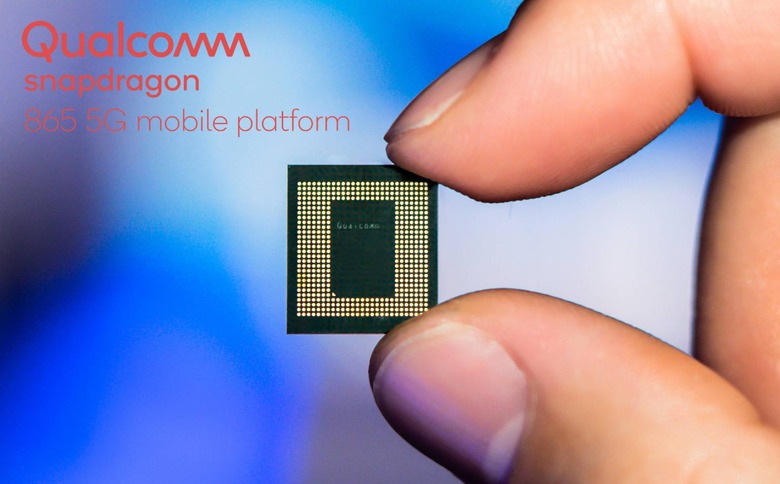 Arguably the biggest week in Qualcomm's calendar has arrived, with the Snapdragon Tech Summit 2019 promising new chipsets, speedier smartphones, and great lashings of 5G. The chip-maker has two new Snapdragon SoCs to announce, focusing not only on the high-end but mid-range devices too, and that makes the Snapdragon 865 and Snapdragon 765 unexpectedly interesting.
Qualcomm was so eager to talk about new Snapdragon chips, 5G, mixed reality, and more, it brought SlashGear – along with several hundred other media – to Hawaii to do so. The Snapdragon Tech Summit may be a captive audience, however, but our editorial coverage remains independent.
As was the case last year, Qualcomm is telling us the name of its upcoming product today, but not much else. Where the Snapdragon Tech Summit 2019 diverges from 2018's event is that there'll be not one but two new products on the agenda this week. Both will be 5G platforms, but focused on different segments and with different capabilities.
Qualcomm Snapdragon 865
As the name suggests, the Snapdragon 865 will be the successor to Qualcomm's popular Snapdragon 855 chipset, which has been found in phones like the Samsung Galaxy Note 10, Google Pixel 4, and OnePlus 7T this year. The new Snapdragon 865 will pick up where that left off in 2020, with a particular focus on 5G.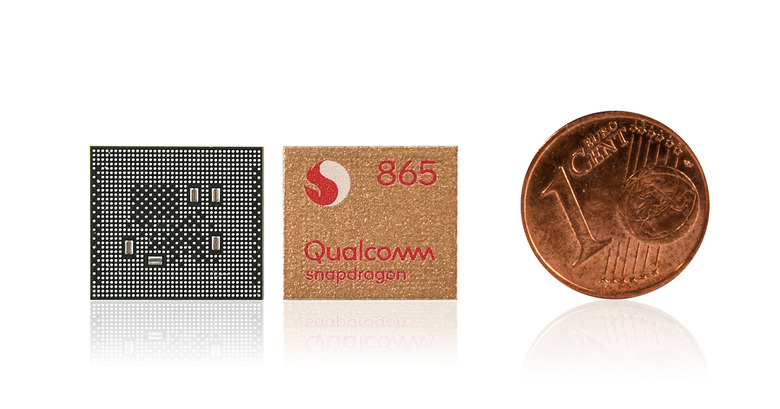 Not every Snapdragon 855 phone has come with 5G so far, in fact only a relatively small subset of devices running on Qualcomm's current chipset are compatible with next-generation networks. That's something Qualcomm – and the carriers – are looking to change in 2020, as fifth-gen coverage continues to expand.
So, the Snapdragon 865 will include the Snapdragon X55 5G modem, the second-generation 5G modem that was announced earlier in the year. It's the successor to the Snapdragon X50, with a number of improvements. A multimode modem, it supports up to 7 Gbps downlink – network depending – but is also backward compatible with networks back to 2G. Qualcomm says it should work with any key spectrum band, in any region.
FDD support – of particular importance to T-Mobile in the US – is being added to TDD, and there's also standalone mode support. That means the X55 will be able to use 5G both for data and non-data purposes; in contrast, the non-standalone-only X50 only used 5G for data. Qualcomm has also baked in FD-MIMO mmWave, Sub-6 GHz, and 5G/4G spectrum sharing.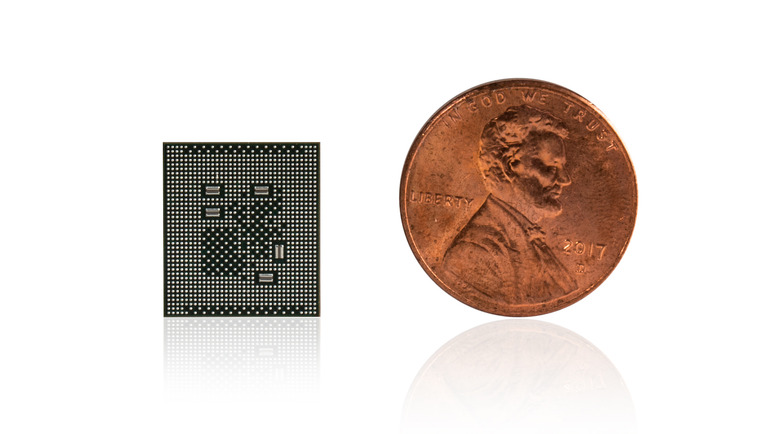 The Snapdragon 865 won't just be about 5G, of course. We'll have to wait for full specifications later in the week, but unsurprisingly Qualcomm is promising "unmatched connectivity and performance" for its new flagship. We're expecting plenty of talk about mobile gaming, VR/AR, and of course advanced imaging features to power the multi-camera arrays expected on todays high-end phones.
Qualcomm Snapdragon 765
If the Snapdragon 865 is the expected news, then the Snapdragon 765 is the wildcard of the week. Qualcomm's 7xx-series chips are more affordable – and a little more conservative in their capabilities – than its flagship 8xx-series, though we've seen the delta between the two narrow in recent generations.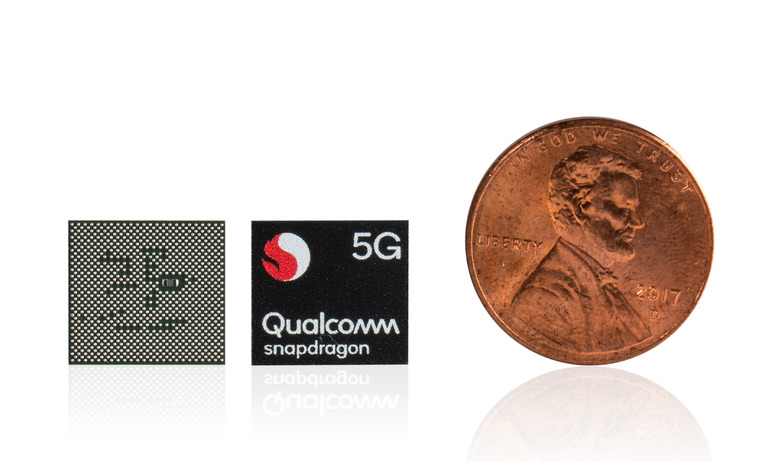 The Snapdragon 765 looks to continue that trend. Again, we'll need to wait until later this week to see exactly what it consists of, but Qualcomm has already confirmed that it will include integrated 5G. That's potentially even more important than the Snapdragon 865's choice of modem, since 5G really needs to spread to more affordable devices if it's to gain mass-market traction.
Otherwise there'll be "advanced AI processing," Qualcomm promises, along with "select Snapdragon Elite Gaming experiences." The latter was announced last year alongside the Snapdragon 855, an umbrella term for things like filmic tone mapping, cinematic color grading in HDR, and more. Exactly which of those features will be passed down to the Snapdragon 765 should be announced tomorrow. Qualcomm also confirmed that there'll be a Snapdragon 765G variant, too, which if previous nomenclature is anything to go by will have a more potent GPU focused on the needs of gamers.