Qualcomm tipped to be eying Samsung fabs for next chips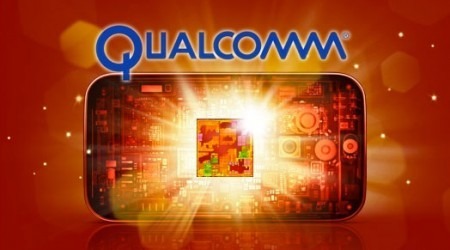 In the tech industry, the term "frenemies" isn't entirely new. Companies that lambast each other in public usually have quieter, friendly deals in some corners. Despite the almost toxic rivalry between Apple and Samsung, the Korean manufacturer has been, at several points in time, a supplier of components for Cupertino's devices. And now, despite the perceived tension between Qualcomm and Samsung, the San Diego, California chip maker is now rumored to be looking at Samsung's foundries for making its next high-end chip, the Snapdragon 820.
It seems almost ironic when you consider that the two's relationship are seemingly on the fritz exactly over mobile processors. Qualcomm's Snapdragon 810, it's first 64-bit octa-core AP has been left out of the Samsung Galaxy S6 and Galaxy S6 edge, two of the hottest smartphones this time of the year. Allegations of the chip overheating have not yet been confirmed with finality but it was enough for Qualcomm to admit that its financial outlook took a significant hit because of that, without naming Samsung, of course.
Qualcomm has normally employed the services and equipment of Taiwan Semiconductor Manufacturing Co. or TSMC, one of the most popular contract chip makers in the industry. TSMC also makes chips for Apple's devices, most notably the recent A8 processor. But now even Apple is rumored to also be looking at Samsung for the new A9. Why the sudden change of loyalties? Unlike TSMC, Samsung has started using a 14-nanometer manufacturing process that yields thinner wires, which eventually translate to smaller and more compact chips, lower costs, and improved battery life.
If any of these is true, it's definitely bad news for TSMC to lose two high-profile customers at once. And the good news for Samsung couldn't have come at a better time. It's most recent financial report showed that, while it managed to stave off the landslide of its mobile business, one of its biggest sources of profits was its semiconductor business, which embraces mobile processors and memory. Getting Qualcomm and Apple will definitely be another huge source of revenue.
The Qualcomm Snapdragon 820 isn't scheduled to debut in devices until 2016. It could very well already address the issues that Samsung has over the Snapdragon 810, if there were any merit to those in the first place. Samsung might be open to reconsidering its purely Exynos stance as well, considering it had to ship a separate LTE modem in the Galaxy S6 and Galaxy S6 Edge, which meant added costs. On the other hand, the Snapdragon 820 will have its own built-in modem. That said, if business is going strong for Samsung's Exynos, it might be tempted to proudly stick to its own guns.
VIA: Re/code