Samsung's profit slide saved by chip, display business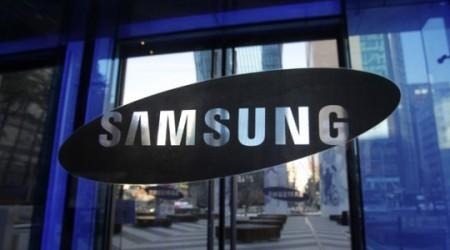 Samsung just released its financial performance for the first quarter of the year and, good news for Sammy and its fans, it has beat the rather negative analyst expectations. But it might be too soon to rejoice. While the Korean consumer electronics giant did seemingly beat the odds, it's smartphone business, believed to be the culprit for Samsung's decline, isn't looking any better. Instead, the company has its chips and LCD displays to thank for greeting 2015 with more of a bang instead of a flop.
Many in the mobile world will probably equate Samsung with hundreds of smartphone models, but it is definitely not its only business. Which is quite fortunate for the company as it is those businesses that has helped it turn around for this quarter. Although Samsung's operating income did fall 31 percent, it did end up with 5.9 trillion won, roughly $5.4 billion in the quarter that ended in March. Compare that with analysts estimates of 5.5 trillion or $5.04 billion, and you can understand Samsung's sigh of relief.
It was sales of components that actually helped stem the tide that analysts were warning about. Its chips did particularly well, with earnings of 2.7 trillion won ($2.5 billion) based on sales of 11.1 trillion won ($10.2 billion). Things might even look brighter for the System LSI unit with rumors that Samsung will be supplying Apple's next iPhone chip again, a position it lost to Taiwan's TSMC. This perhaps doesn't bode well for Qualcomm, whom Samsung has practically shrugged off with its Snapdragon-free Galaxy S6 flagship.
Its display unit, which, among other things, produces LCD displays, is also doing well with an operating profit of 450 billion won ($413 million). The growing demand for thinner LCD displays, even among mid to low tier devices, helped boost sales in this area of Samsung's business. Samsung's own Super AMOLED panels, however, remain within its own high-end portfolio.
That's not to say that Samsung is starting to look elsewhere for profits. In fact, it is heavily banking on the success of the Galaxy S6 and the Galaxy S6 edge, launching starting April 10, to offset the damage that Apple's new iPhones and Xiaomi's affordable devices have done to its market share. And its still overpopulated roster of mid and low range smartphones also helped the numbers from completely rolling off the charts. Unsurprisingly, news of Samsung beating analyst estimates caused its shares to rise and its stock to finally jump, by as much as 12 percent, after dropping by 3.3 percent last year.
Be sure to check out our double review of the Galaxy S6 and the Galaxy S6 edge.
SOURCE: Bloomberg