Qualcomm is preparing for war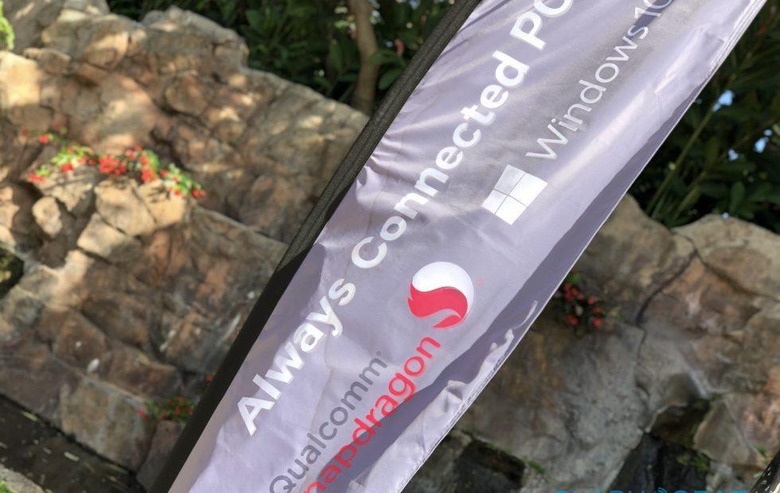 As it unveils the Snapdragon 845 and reveals its Windows on ARM plans, Qualcomm is getting all its friends together, and the omissions are conspicuous by their absence. The chipmaker is paving the way for 2018 with two high-profile launches, targeting not only its typical stomping ground of smartphones and tablets, but looking to finally broach a new and potentially lucrative segment too. That sets it on a collision course with some long-time rivals.
On the face of it, the Snapdragon Summit – which Qualcomm invited SlashGear to attend – is fairly straightforward. For Snapdragon it's business as usual with 2018's new flagship chipset, the Snapdragon 845. It'll be focused on AR/VR experiences, longer battery life and faster charging, computational photography and 4K capture and processing, and improving security.
If that sounds familiar, you're not mistaken: it's pretty much the shopping list of priorities that Qualcomm had for the Snapdragon 835 before it, and the Snapdragon 820 before that. The pace of upgrades in smartphones may be fast, but the core purposes for which we rely on our devices isn't really evolving with similar urgency. That has set Qualcomm off hunting a different source of income.
Indeed, it's the second half of the company's big news this week. Microsoft is calling it Windows on ARM, but Qualcomm would really rather think about it as Windows on Snapdragon: running Windows 10 on the same chipsets as are currently found in phones and tablets. No Android apps swollen to awkwardly fit a full-screen, or confusing Linux distros with Windows-esque skins. Just the same operating system as until now you'd find running on x86 processors.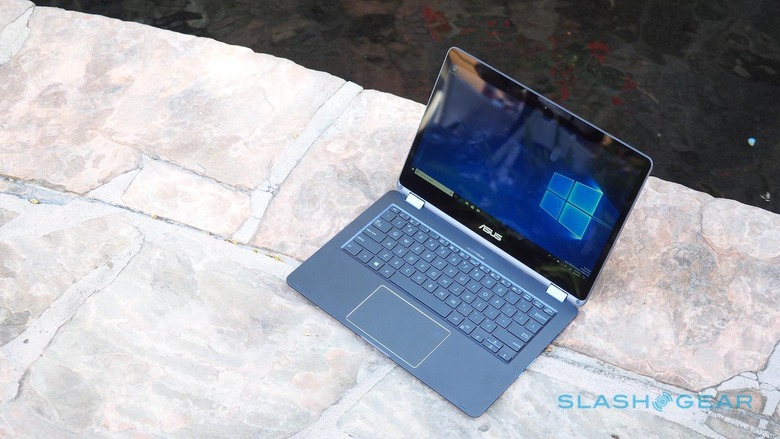 Indeed, according to Cristiano Amon, Executive Vice President at Qualcomm, the company now sees PCs and Windows devices in particular as a bigger area of growth than anything else.
"Qualcomm has been working so hard, for so many years, to get into the Windows ecosystem," Amon says. "And knowledge of what didn't work gave us the insight we needed ... This is not about one device. This is about a multi-year effort to change how users interact with their PC."
It sets Qualcomm on a collision course with some of the heavyweights in computing, and it's abundantly clear that the lines in the sand have, in many cases, already been drawn. AMD proved a surprise appearance at the Snapdragon Summit, appearing onstage amid the Windows on ARM discussion. It was not, however, to talk about what impact Snapdragon 835 ultrabooks and 2-in-1s might have on sales of ultraportables running AMD's low-cost processors, but a partnership to put Qualcomm modems into future AMD-powered high-end notebooks.
What it felt like, though, was a sign of allegiances. AMD was on-stage with Qualcomm, talking up their collaborations. In contrast, Intel was nowhere to be seen. The message? Qualcomm and AMD can see a future where they not only co-exist but work together; Intel and Qualcomm, not so much.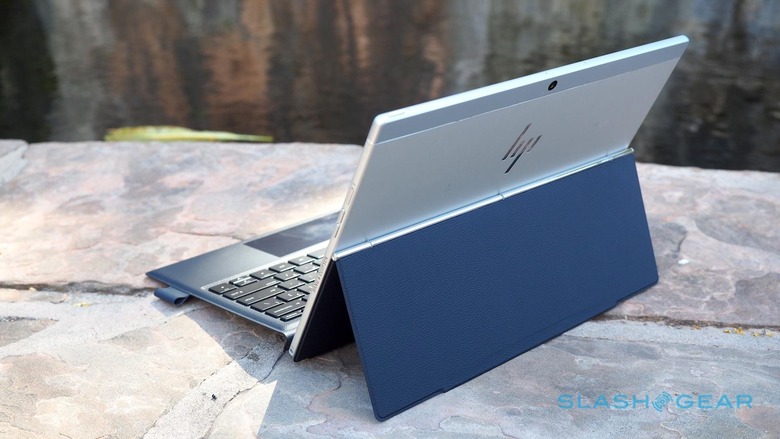 That wasn't the only conspicuous absence. One of Qualcomm's big customers is Apple, on modems at least, but you'd not find the Cupertino company's name in any keynote speaker's mouth. The increasingly vitriolic lawsuits between the firms are undoubtedly the reason for that, not to mention for Qualcomm bringing Samsung Foundry's E.S. Jung, Executive Vice President and head of the chip-manufacturing division, on-stage for some hearty back-slapping while TSMC muscles in on Apple's chipset production contracts with Samsung and Intel snipes at Qualcomm's modem deals.
In short, it's turning into a week of battle lines being drawn and alliances cemented. Several years ago, Qualcomm belatedly decided it might be a good idea to publicize its role as silicon provider for the cutting-edge in smartphones, having long eschewed its own version of the "Intel Inside" sticker. The importance of that messaging seems all the more obvious today, as it asks buyers to consider shopping outside the status quo when it comes to their laptops, or value its modems above those of the competition. It may have been all smiles on-stage, but there's a fierce war brewing and the stakes have never been greater.