Windows 10 on ARM: 4 facts you need to know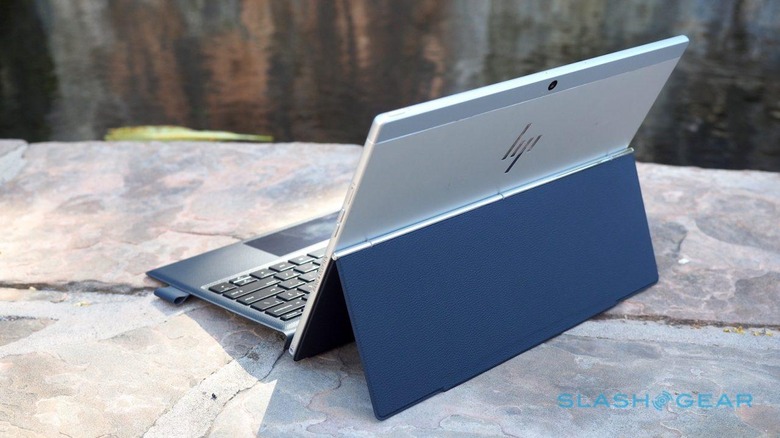 In what could possibly be the biggest shake-up to Windows in years, Microsoft and Qualcomm announced the first ARM-powered Windows 10 PCs today, promising all-day battery life and ubiquitous connectivity. With Qualcomm's Snapdragon 835 at their heart, the new ultraportables may look like their Intel and AMD counterparts at first glance, but there are some very good reasons inside why you might want one of these ARM-based models instead. Read on for what you need to know.
The battery life promises are huge
Your smartphone lasts all day; your laptop manages maybe half of that, if you're lucky. Now, Qualcomm wants to bring the sort of power expectations from phones and tablets to laptops and 2-in-1s. One of the big advantages of a chipset like the Snapdragon 835, which was created with devices that have small batteries in mind, is that it's far more frugal with its power needs than a regular x86 Intel or AMD processor.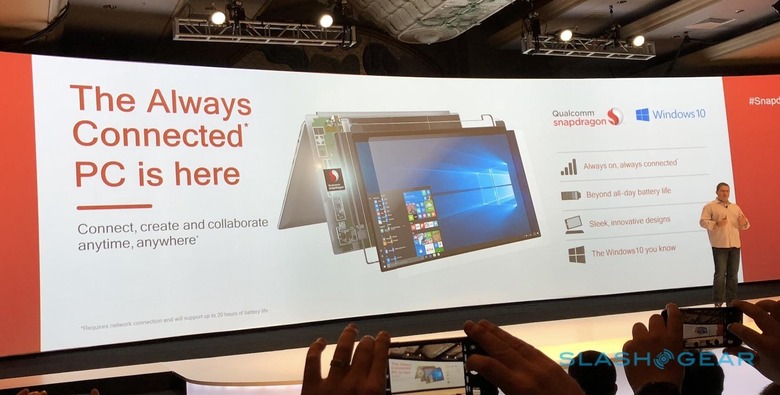 Couple that with the possibility of a large battery in a tablet or notebook form-factor – and the added benefit of the Snapdragon 835 mainboard being physically smaller than those of its x86 rivals too – and you can fit a whole lot of power into the same form-factor. According to Qualcomm, 20+ hours of runtime is realistic, or over 30 days of standby.
Now, battery test methodologies are the dirty secret of the tech industry, so we're still a little skeptical about exactly how well Snapdragon-based computers will hold up. Real-world testing will have to wait until the first models are on sale, though ASUS has said that its NovaGo can play video for up to 22 hours solid. Unsurprisingly, if you're doing something more system intensive than just looping footage then the battery will drain more quickly, but it's still shaping up to be significantly better than a traditional notebook could manage.
Expect Windows 10 S out of the box
Windows on Snapdragon wouldn't work if developers had to make special apps, or if you were only limited to mobile software. Happily, that's not the case: the HP ENVY x2 and ASUS NovaGo will run Windows 10 S. It's the same version of the OS as on the Surface Laptop.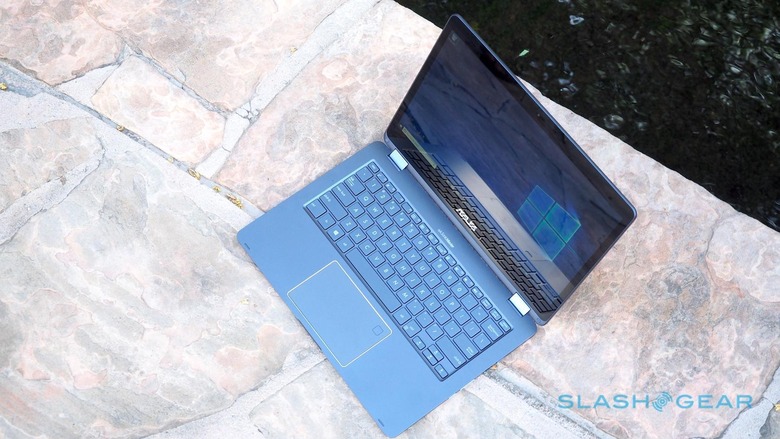 Microsoft is targeting it at students and similar, and there are a few limitations compared to a regular copy of Windows 10 Pro. For a start, you can only download and install software from the Windows Store – that'll include things like a "specially optimized" version of Office 365 for Snapdragon-powered machines, Microsoft says. As on the Surface Laptop, however, if you really want full Windows 10 Pro you can get it.
The exact process hasn't been confirmed yet, but our expectation is that you'll pay a one-time fee and unlock the full OS. It's unlikely that you'll be able to backtrack to Windows 10 S, though, but that's not our primary concern. What's uncertain at this stage is just how well the Snapdragon 835 will hold up, running regular Windows 10 apps. Low power requirements are great for prolonging battery life, but not when you need raw performance: if you were hoping for a 4K video editing system that lasted 20+ hours away from the charger, you're out of luck.
Cellular will be the hard sell
One of the big advantages about being based on a smartphone chipset is that cellular connectivity is designed in from the outset. The Snapdragon 835 in the Windows on ARM machines will be accompanied by Qualcomm's X16 Gigabit LTE modem, with support for up to 1 Gbps downloads, network depending.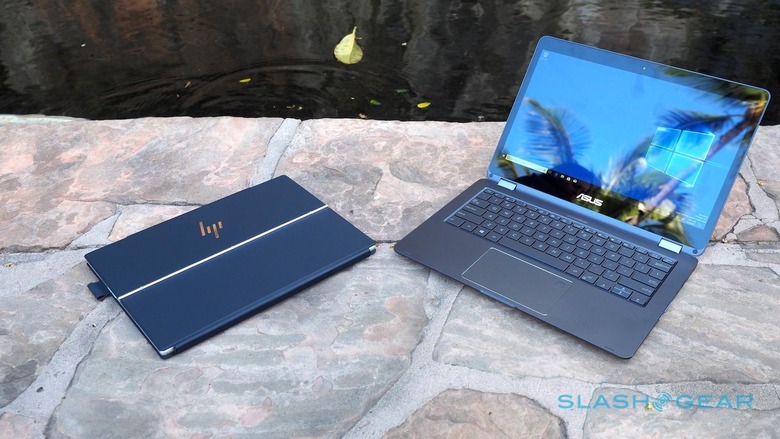 While you'll obviously have WiFi too, our expectation is that you're probably going to struggle to buy a NovaGo or ENVY x2 without activating a data connection at the same time. Sadly there's no carrier subsidy, unlike with a phone, to lower the cost; however, networks will almost certainly be incentivizing retailers to push data activation on new sales.
How much that will cost you every month is similarly unclear at this point. In an ideal world, you'd be able to add a Windows on Snapdragon ultraportable to your existing cellular plan for a small monthly fee, and use whatever data allowance you're already relying on for your smartphone, tablet, hotspot, car, or smartwatch. Carriers, however, might see the potential for heavy data use on a notebook form-factor device being considerable, and thus prefer to push more expensive plans.
ASUS and HP are first, but they won't be alone
So far, we've seen two Windows on Snapdragon machines. The ASUS NovaGo is expected to reach the market first, a 2-in-1 convertible notebook with 360-degree hinges and a touchscreen. It'll be priced from $599 for a basic-spec model, or $799 for one with considerably more storage and more memory.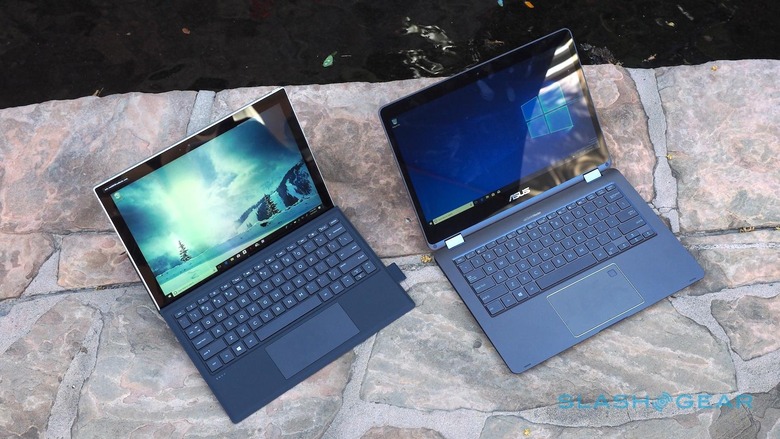 Meanwhile, the HP ENVY x2 will borrow the detachable form-factor of the PC maker's Spectre series. It'll work as a tablet, complete with a digital stylus for Windows Ink, or with a magnetically-attached, backlit keyboard. Pricing hasn't been confirmed at this stage, with HP only saying it'll announce that closer to the ENVY x2's Spring 2018 release.
There's another big name with hardware waiting in the wings, mind. Lenovo is confirmed as a Windows on Snapdragon partner, but won't be bringing out its machine to play until CES 2018 in January. It's unclear what form-factor it'll adopt, though given it has a large Yoga line-up of 2-in-1s with rotating hinges, that seems like a safe bet.
Wrap-up
The potential of a full OS on a low-power mobile processor is something we've been hearing about for years. It's only, arguably, with the very latest chipsets that we've reached the point where that sort of combination is practical. Nonetheless, there are still some big questions lingering, that only real-world experience will settle one way or another.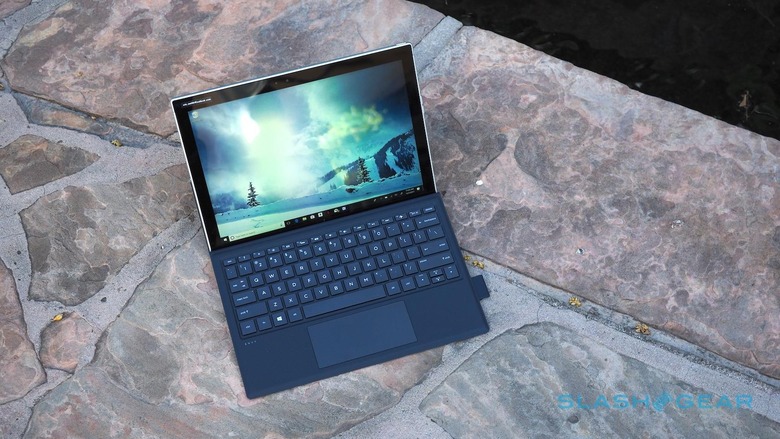 Can Windows on Snapdragon notebooks and 2-in-1s really deliver all that battery life without compromising on everyday performance? And will their competitive price tags be unduly offset by egregious data fees? Perhaps more fundamental, is ARM at the core the end-goal for Windows 10 devices without discrete graphics chips? That may still be some way out, but it could have a huge impact on not only Intel and AMD's businesses, but that of other companies relying on their low-power chips, including Apple.