ASUS NovaGo Windows 10 on Snapdragon laptop has 22hr battery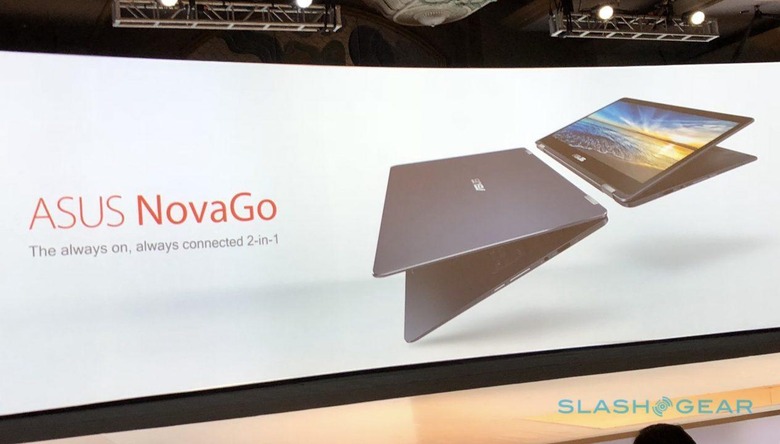 The Snapdragon 835 is moving onto its next target: always connected PCs, first with the $599 ASUS NovaGo. Having found its way into more than 120 mobile devices since it launched last year, Qualcomm's chipset is now looking to larger form-factors, along with a tight partnership with Microsoft. That means Windows 10 on laptops, 2-in-1s, and tablets that have significantly longer battery life than any Intel or AMD-powered machine.
It's Windows 10 on ARM, and Qualcomm is promising the benefits of a smartphone but in a more work-friendly form factor. That means always-on connectivity, first with 4G LTE but looking ahead to 5G. Qualcomm is expecting the first commercial deployments of 5G by the first half of 2019, with mass adoption following on the next year.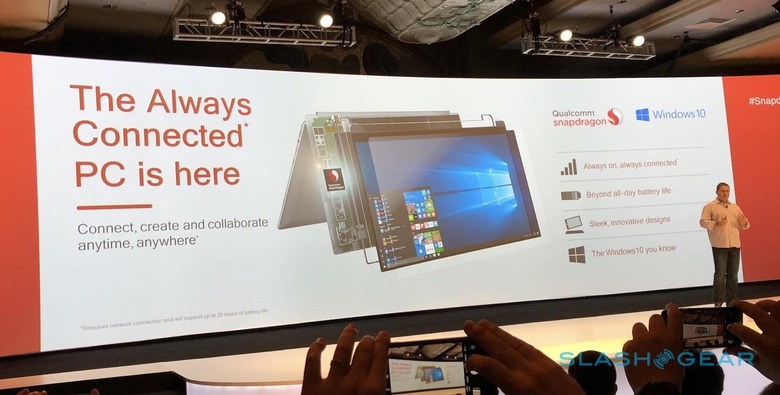 Getting online isn't the only part, though. There's also the promise of significantly longer battery life than any notebook or 2-in-1 gets today. Indeed, according to Cristiano Amon, EVP at Qualcomm Technologies and President of Qualcomm CDMA Technologies, the expectation is more than 20 hours of battery life. Some of Qualcomm and Microsoft's initial partners are seeing 22+ hours, in fact, while standby times could be 4-5x what you see on an x86 machine.
There's also instant-on support, again borrowed from smartphones and tablets. Form factors can be sleeker and more compact, too, since the components are smaller than traditional x86 processors and the hardware that accompanies them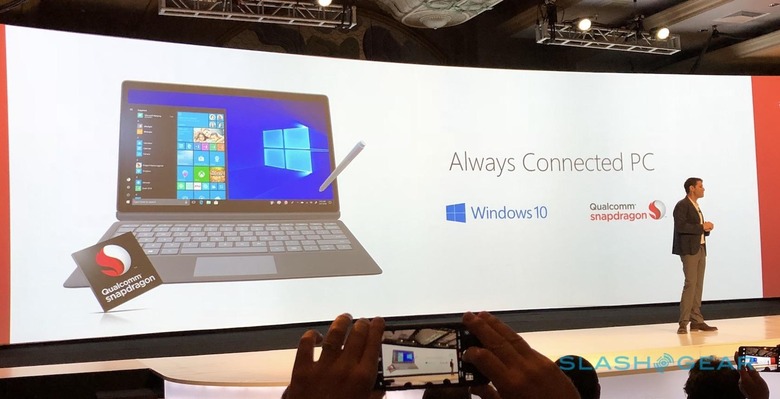 Instrumental will be the same functionality that people are used to from their existing PCs. That means software like an "optimized version" of Office 365, Terry Myerson, EVP Windows and Devices Group, at Microsoft, explained at the Snapdragon Summit, at which Qualcomm hosted SlashGear this week. There'll also be digital inking support, device depending, and the same sort of ports as users are already familiar with.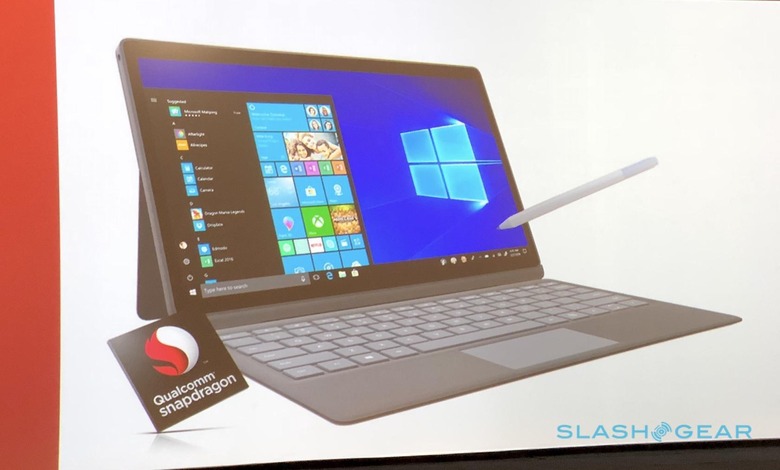 Though consumers might find the idea of long-lasting, slimmer notebooks appealing, according to Myerso one of the key advantages for Windows on Snapdragon will be for enterprises trying to minimize infrastructure costs. Rather than having to build out and maintain WiFi coverage throughout facilities like businesses and universities, 4G LTE and 5G connected, Snapdragon-powered Windows 10 devices will be able to use existing cellular coverage.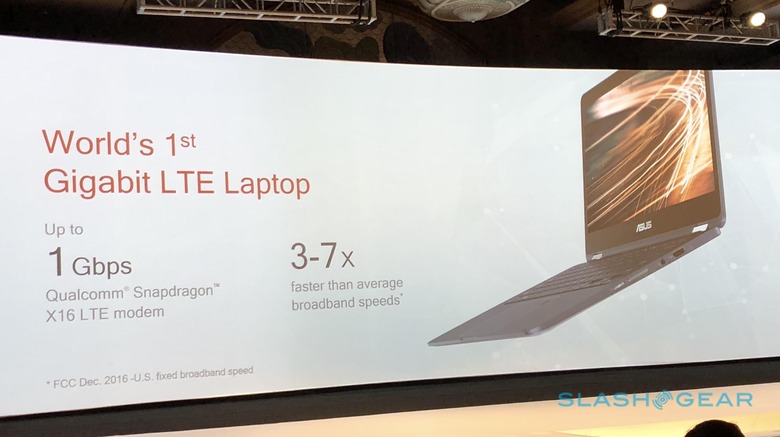 So what devices will you actually be able to buy? Among the first OEMs to join the Windows on Snapdragon party will be ASUS. "More and more consumers expect to be mobile, to be productive, have entertainment, and connect any time, anywhere," Jerry Shen, CEO of ASUS, says. "There is a growing demand for constant connectivity and true all-day battery life while on the go."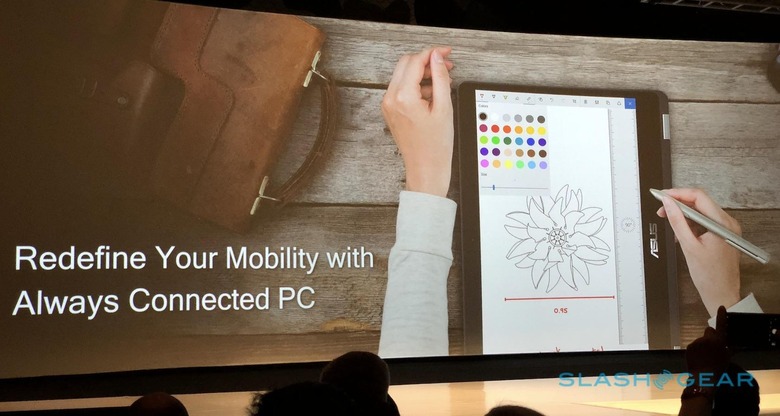 First up will be the ASUS NovaGo, which the company has dubbed the "world's first Gigabit LTE laptop." Using the Snapdragon X16 LTE modem with 4CA and 4x4MIMO it'll be capable of up to 1 Gbps download speeds. It'll have a 13.3-inch Full HD display, up to 256 GB of flash storage and up to 8 GB of RAM, while battery life is being billed at 22 hours video playback or over 30 days of standby. Both eSIM and Nano SIM support will be included.
There's Windows Ink support with a digital stylus, along with Windows Hello support and Cortana. Connectivity includes 802.11ac WiFi, two USB 3.1 Type-A ports, a headphone jack, and a microSD card slot, all in something 14.9 mm thick and 1.39 kg in weight. It'll be priced at a competitive $599 for a 4GB RAM and 64 GB storage, while the 8GB RAM / 256 GB storage NovaGo will be priced at $799.