Qualcomm answers Apple M7 with Snapdragon 820's co-chip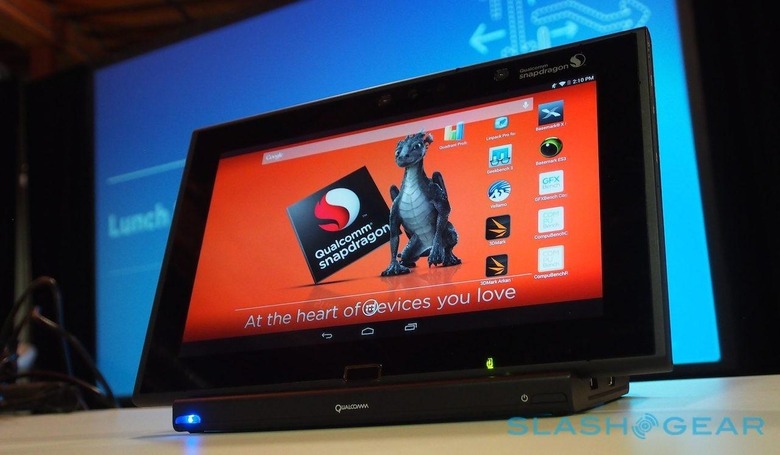 Qualcomm has detailed its coprocessor for the Snapdragon 820, a supercharged equivalent of Apple's M7 for low-power motion tracking, media playback, and photography. Dubbed the Hexagon 680 DSP, the new addition to the Snapdragon 820 is more than just Qualcomm's response to chips like the M7, which Apple uses to offset continuous data gathering from the main processor. Instead, it's being positioned as a helping-hand for the CPU that could have broad implications on performance and power.
On the one hand, the Hexagon 680 brings a separate digital signal processor for crunching the data from various sensors. That might be counting steps based on a smartphone's pedometer, Qualcomm suggests, or continuously tracking temperature in the background.
Another role will be combining data from multiple sources, such as augmenting GPS location with other sensors to get a more accurate overall fix.
They're tasks that, while they could be left to the main CPU, would be power intensive to do perpetually. Instead, by offsetting them to a relatively frugal coprocessor they can be carried out on the "low power island" without significantly depleting the battery.

Qualcomm's other main use for the Hexagon 680, however, is computer vision. Dubbed HVX, or Hexagon Vector eXtensions, it works with the Spectra camera ISP that's part of the new Snapdragon 820 to run photo processing in a less system-intensive way.
For instance, Qualcomm says that while the 820's CPU alone could be used to handle high dynamic range photos and video, by offsetting some of the processing to the Hexagon 680 it can be done with a tenth of the power consumption not to mention "several times faster."
That'll be increasingly important, not only as smartphone and tablet cameras improve, but as Qualcomm extends the Snapdragon footprint into virtual reality and augmented reality headsets.
The first products using the Snapdragon 820 are expected to hit the market early in 2016.
SOURCE Qualcomm