Qualcomm and QNX tag-team the dashboard of the future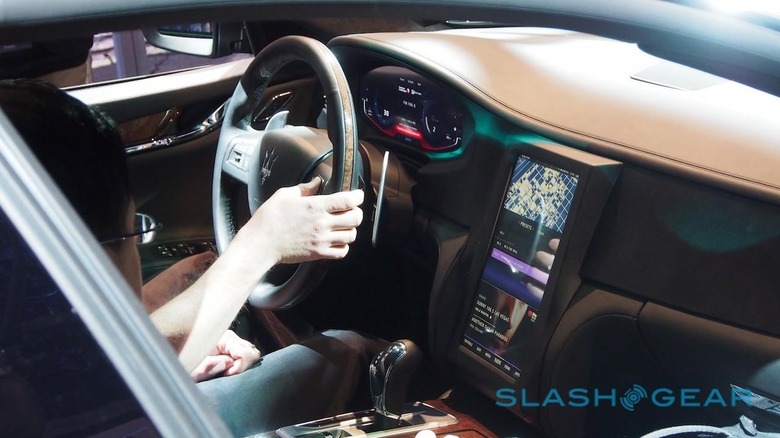 Someone at Qualcomm has the right idea: buy a brand spanking new Maserati, fit it out with the latest in QNX-running, Snapdragon-powered infotainment, and call it a business expense. The company brought its latest concept for the connected dashboard to CES 2015 for the first time, pairing the Snapdragon 602A car-centric chipset with BlackBerry-owned QNX's latest entertainment, safety, speech recognition, and gesture control systems. Qualcomm's argument is that, if next-gen automotive dashboards really are going to gain traction, it'll take a company with a strong presence in chips to push it, and that's why it thinks its 360-degree watching, radar toting prototype will prove convincing.
With over two million chipsets a day shipping, Qualcomm certainly has the scale. What that leaves is how well the QNX-powered system itself compares to rival approaches from NVIDIA and others.
Now, QNX is no stranger to dashboards – it's already inside plenty of them across the industry, most recently stealing away Ford from Microsoft – but this Maserati implementation is all-new. It uses QNX Neutrino OS and the QNX CAR Platform, along with a bevy of third-party software and services and a custom-designed UI.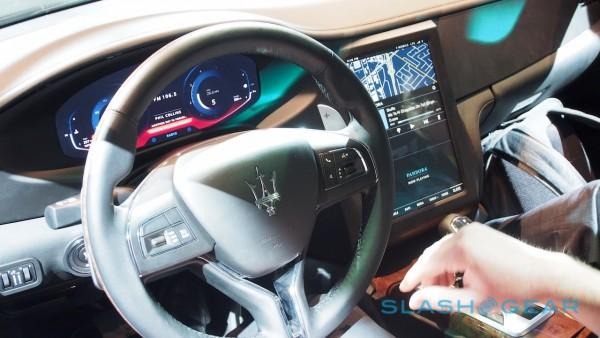 In the center console, the Maserati's usual controls have been dumped in favor of a large, portrait-orientation touchscreen. There's another, high-res display in the driver's cluster, while the rear passengers get a smaller touchscreen of their own.
They're not the only displays. The rear-view mirror has been swapped for a widescreen LCD which beams in a view from cameras at the rear of the car, and while there are wing mirrors on the sides, they have screens too rather than glass.
The more closely you look, the more add-ons and extras you spot. Cameras jut from the side vents, and another has been integrated into a stubby shark's fin antenna on the top at the rear. High up on the windshield, meanwhile, there's a box with various cameras, radar, and LIDAR inside.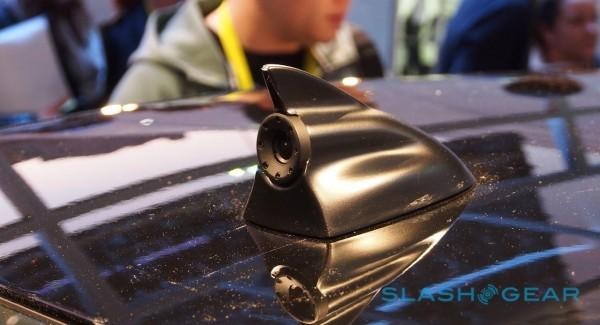 That's just the tech you can see, however. You get 4G LTE connectivity – Qualcomm was using T-Mobile's network for its demo – along with WiPower wireless charging for your phone or tablet. You get an AM/FM radio and Sirius, of course, but you also have streaming internet radio and Bluetooth for hooking up to your mobile device and pulling media from there (it can be controlled independently from both the front and rear screens).
Navigation and driver safety aids are high on Qualcomm's list of priorities. Elektrobit SB Street Director navigation and Assist eHorizon are integrated with TomTom maps, giving not only directions in the center stack and driver display, but also warning you of upcoming turns and the speed you should take them at with graphics and flashing multicolor lights running across the top of the dash.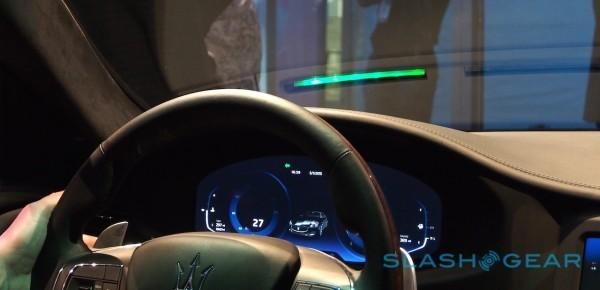 Because you get a 360-degree view from the cameras – and a bigger field of view thanks to the wide-aspect lenses, not to mention no obstructions from rear-seat passengers – there's more effective collision warnings and smarter parking assist. The driver display dynamically adjusts depending on task: you can have a full-screen preview of your parking space, for instance, tilting as you turn the wheel.
Voice control uses Nuance Dragon Drive, so you needn't have an active internet connection in order for commands to be recognized. It seemed fairly accurate, even in a noisy environment, though we only heard a few commands tested.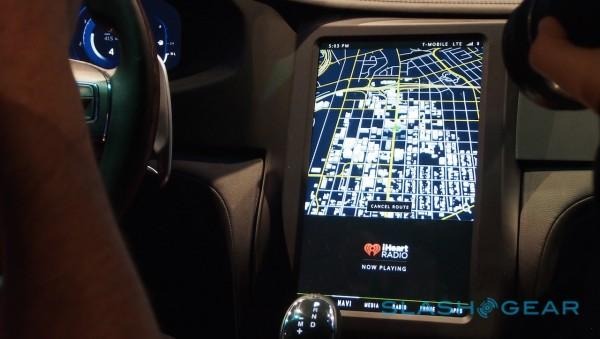 It's always hard to judge a concept like this, not least because the most obvious part, the interface, will never actually see commercial deployment in its current form. Car manufacturers want something which looks unique and fits in with their existing brand and design, so it's impossible to decide whether the QNX/Snapdragon-based approach will be more or less aesthetically pleasing than some of the other infotainment systems out there.
Nonetheless, there's a lot going on in the car, and Qualcomm and QNX's argument is that by opting for native smarts rather than, say, offloading the heavier lifting to Android Auto or CarPlay, drivers and passengers will benefit from better integration with the car's own systems, and a more joined-up package overall. The Maserati could automatically load its seatbelt pretensions when there's a tight corner up ahead, for instance, or automatically angle the mirrors in the most appropriate direction when you're parking.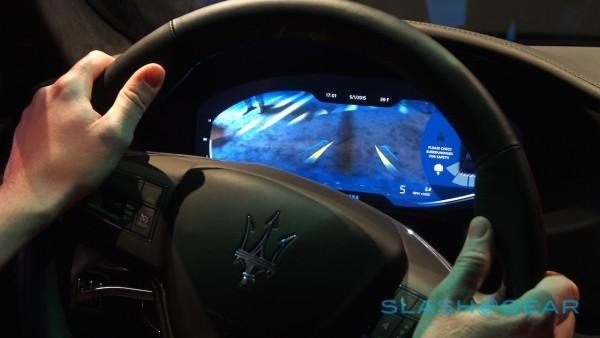 It needn't be an either/or situation, though. Car companies could opt for this technology and then add Apple and Google's smartphone support on top, for arguably the best of both worlds.
There's no telling when we'll see any of this actually show up in production vehicles, and some of the more interesting aspects – like the side mirrors being replaced with displays – are butting up against NHTSA regulations. Car companies would dearly love to replace jutting-out glass mirrors with more streamlined, video streaming versions, but safety regulators still aren't convinced.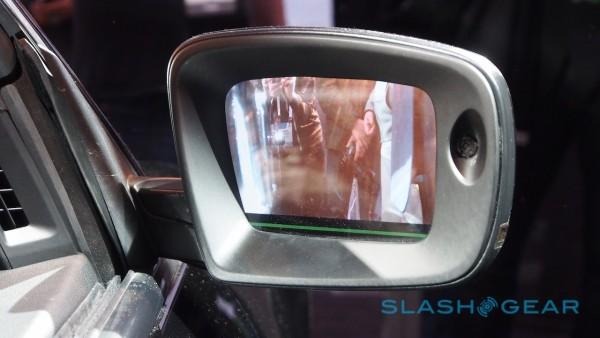 Nonetheless, while autonomous driving technology as Mercedes-Benz showed in the F 015 concept yesterday is more eye-catching, supercharged infotainment is far more likely to find its way in front of us in the short term. As the growing number of car firms at CES demonstrates, the dashboard is waking up and getting geeky, but for the moment it's anyone's guess who will be powering it.