PSP2 renders stoke next-gen Sony gaming rumor fire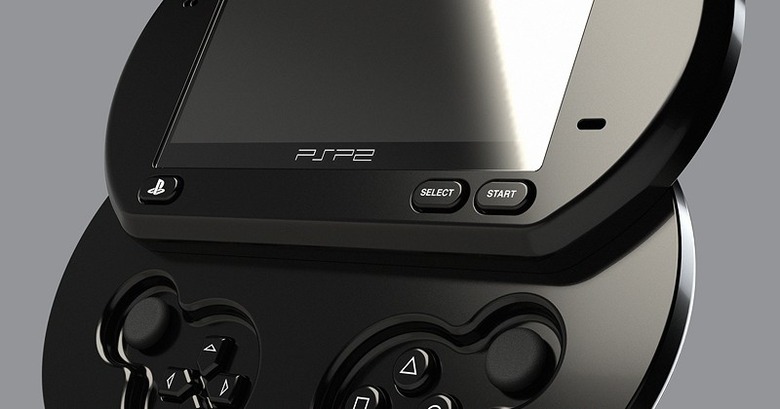 The leaked images of the supposed Sony PSP2 last month weren't exactly clear, but they were obviously enough for PSM3 Magazine's designers to whip up some juicy looking renders from. Now up on GameTrailers, the mock-ups show the dual-analog stick design and the reworked button layout, together with the slider form-factor obviously taken from the PSP Go.
There's also a trackpad on the back, for easier navigation of the system and webpages, along with a camera which, it's suggested, might be used for augmented reality gaming. There's also a front-facing camera and microphone, though obviously the render lacks some important structural details, such as rails for the sliding mechanism.
Sony execs have recently hinted that the new PSP could well include a touchscreen, though despite the design similarities to the Sony Ericsson XPERIA Play, the company is looking to keep the handheld very much differentiated from the Android-based smartphone. Instead, casual gamers would be led to the phone, and more serious gaming done on the PSP2.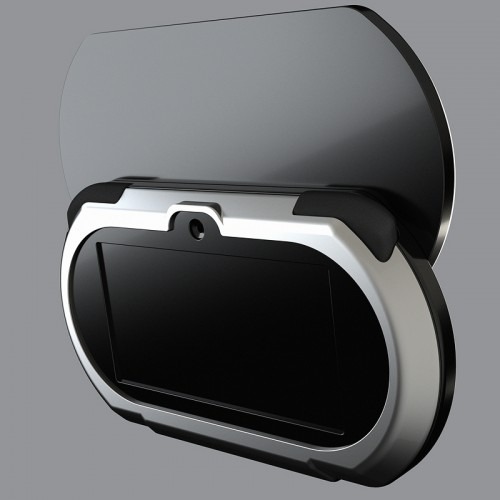 [via Kotaku]