PS4 PlayRoom VR: our first look as Augmented becomes Virtual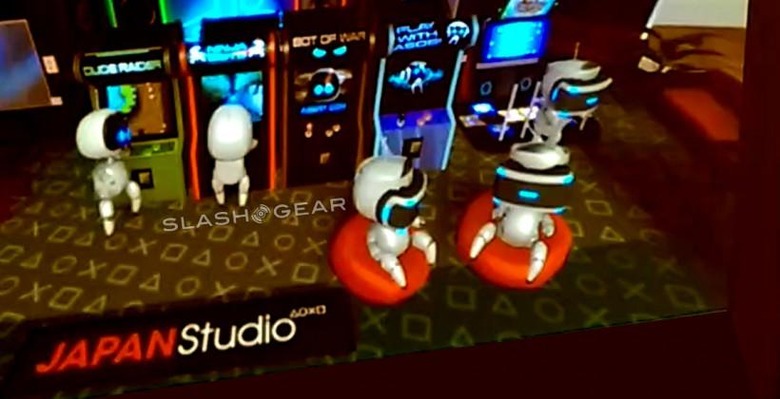 Back in late 2013 we had our first opportunity to bring a magical experience to our living room with the PS4 game "PlayRoom." This game worked with the PlayStation 4 Camera, showing us our living room onscreen with augmented reality characters and objects galore. This week we've been given our first glimpse of what PlayRoom will look like in virtual reality, with Project Morpheus in 2016. These demos were the last part of the collection of early visions we were shown by Japan Studio, the same group of developers that made The PlayRoom.
The presenter you're about to hear from is Nicolas Doucet, Producer at Japan Studio. He spoke this week during a developer talk about creating content for Project Morpheus, and described how the small team he works with – they've got less than 20 people on staff – are creating "what if" demos for the hardware.
NOTE: This demo is not explicitly called out as being the next release for the PlayRoom environment. It uses the same characters and is aimed for the PS4 eventually, though it might not look the same as we're seeing it here.
If we were a betting people, we'd bet on this group making an app/game along the same lines as PlayRoom for Project Morpheus one way or the other – be it called PlayRoom or not.
Two parts are included in this demonstration. The first is a "high quality graphics" vision for VR using the DualShock 4 controller as a visual element. This bit is in contrast to the rest of the DualShock 4 VR demos we'd seen earlier in the presentation – Doucet suggested that this was because most of their work did not need to be finished, at this point, it only needed to exist to show off the possibilities in different sorts of controller interaction scenarios.
If you're a fan of PlayRoom as it exists today, you'll recognize these little robot guys. Have a peek at our PlayRoom hands-on with "ToyRoom", the first expansion for PlayRoom, to see what this PS4-centric experience is all about.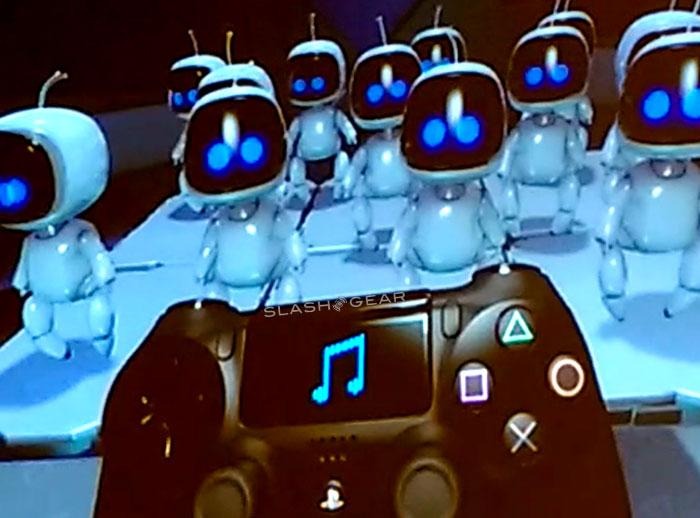 Like our interactions with our robot buddies in the past, here we're treated to many fun bits and pieces. Up close and personal with these little cuties, even our 2D demo here makes us want to dive in with Project Morpheus as soon as possible.
Have a peek at the Project Morpheus timeline below for more information on this VR headset and drop in on our Gaming hub for more!