PS4 and XBox One hit Evil Controllers customized lineup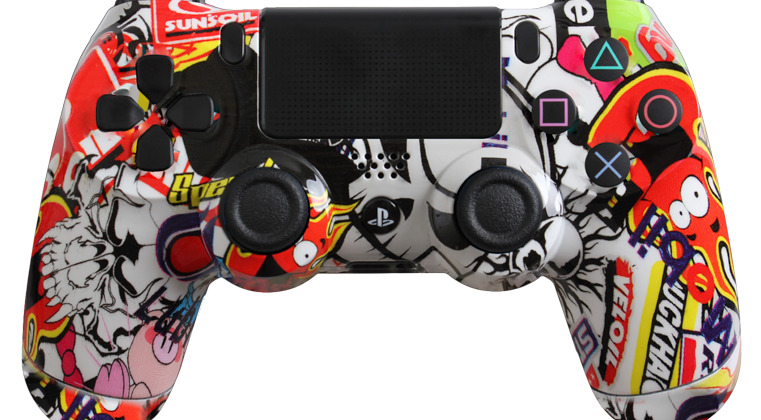 Now that both the PlayStation 4 and the Xbox One are well on their way to living rooms and holiday packages across the world, it's high time Evil Controllers got to work on accessories. This team of creators takes the likes of the Xbox One controller and the PlayStation 4's DualShock 4 controller and makes with the modification. They go from as wild as a full-on covering with flame-red skulls to as simple as the replacement of your action buttons with authentic Brass Bullet Buttons – one of their trademark mods.
Right this minute there are 18 different unique DualShock 4 controllers available from Evil Controllers, most of them arriving in orange or blue tones. One of the more unique selections is a version called "Sticker Bomb", this unit looking like it's been torn from a stop sign in New York City or the red light district in London.
While the bulk of the modified DualShock 4 controllers ring in at $109.99 due to their complete change-over of their coverings, the bullet-button mods cost a cool $84.99, and there's a "Glossy Orange" iteration up for grabs for $89.99 as well.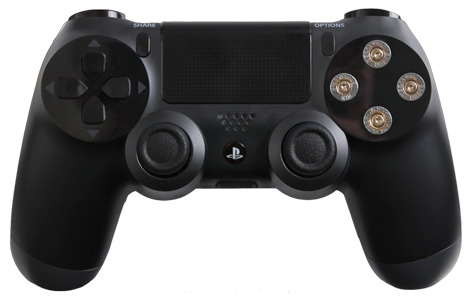 The Xbox One collection of controllers at Evil Controllers is limited to 6 at the moment, but includes one of each of the higher-flying designs. You'll find Orange Nightmare, White Zombie Hazard, Orange Urban, Blue Urban, Glossy Orange, and Sticker Bomb as well. While the Glossy Orange rings in at $89.99, the rest will cost you $109.99 USD, available right this minute.
VIA: JoyStiq, Evil Controllers