Project Glass shares snapshot and gets Google exec outing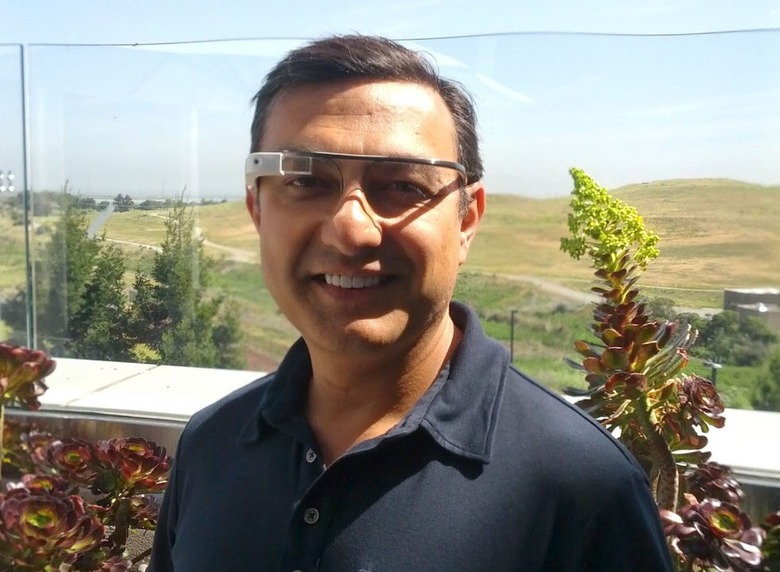 Google continues its Project Glass public testing, sharing new samples from the wearable computer's camera, while Google+ chief Vic Gundotra has jumped on the augmented reality bandwagon too. Gundotra was snapped sporting a Project Glass prototype by colleague Bradley Horowitz, though his feedback on the headset was minimal: "Having a fun day at work today. Go Project Glass!" he wrote.
In fact, Gundotra's speciality within Google might be the perfect companion service for the Project Glass hardware. Blending real-time social, video sharing and location-based services, Google+ integration into an always-on display with streaming multimedia sounds perhaps the best combination of the search giant's hardware and software.
Meanwhile, there's some reassurance for shutterbugs disappointed by last month's sample photo taken by the integrated Project Glass camera. That showed inaccurate colors and was generally underwhelming; however, a new action shot shared by Project Glass developer Sebastian Thrun on the project page on Google+ shows a whole lot more promise.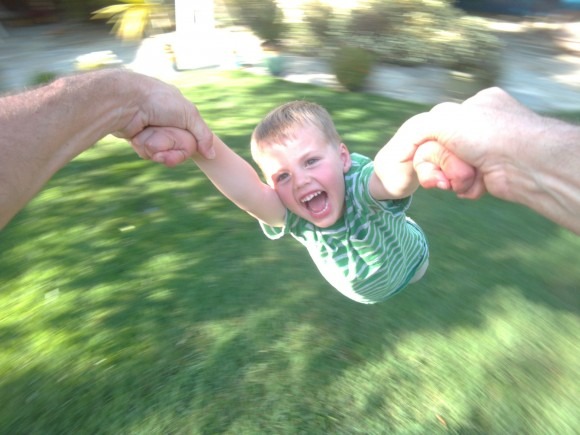 As the Project Glass team points out, the head-worn camera is ideal for "the types of moments you'd capture if you didn't have to wait to pull out a camera or your phone." In this case, Thrun's son might have had a painful lesson in centrifugal force had his dad tried to snap a photo in the more traditional manner.
Google is still tight-lipped on when – if at all – we might see a commercial implementation of the technologies being developed in Project Glass, and we're also yet to hear feedback from users of the AR wearable from outside of the company's own staff. Still, with augmented reality headsets fast approaching the market – as soon as 2013, one microdisplay specialist told us – the capabilities of Project Glass may end up within our reach even if it's not Google providing them.