Project Glass snaps Charlie Rose photo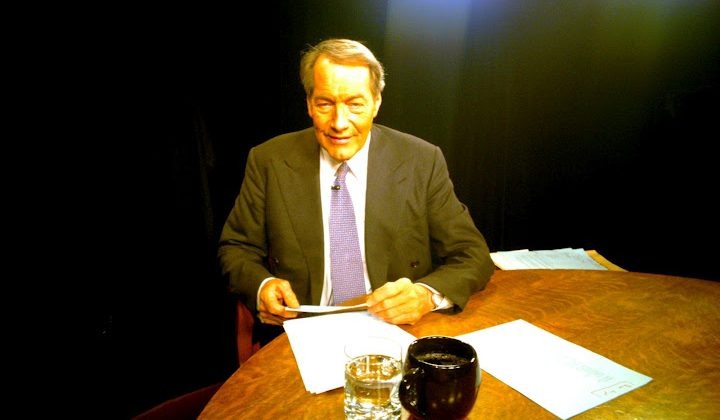 The Google Project Glass team is aspiring to change the way we work with mobile devices, says Sebastian Thrun taking a photo without so much as a tap and a couple of nods. What we've got here is an interview Google X's leader Thrun took with Charlie Rose, he using the opportunity to wear and show off the glasses to the world once again. He not just took the photo, he posted it on Google+ during the interview – it showing up instantly, or so he said, and shared with the world via his online profile. This interview also had Thrun noting that it's not photography but the sharing of everything that's been seen thus far as the most compelling use-case for the project thus far.
What we've seen of Google's Project Glass so far has been very little, the amount of hard info we have thus far being next to none. Google has presented, and indeed Thrun presented in the Charlie Rose interview, the video you see below. The photo you see above is what Thrun produced during the interview, and the video below shows basically how he did it – or again said he did it. We must remain skeptical of the whole project, of course, because we've never used it ourselves in real life.
The photo produced in this interview was of course reduced in size as it was uploaded to Google+, but the information about the photo is interesting nonetheless: 720 x 540. This and the quality of the photo points toward the idea that this camera is really a test case only quality photography machine – 8-megapixels max, but likely something between 3-5-megapixels in practice. Have a peek at our timeline below to see what we've got thus far on Project Glass and get pumped about its progression!
[via Charlie Rose]