Postmates, Doordash, Instacart, Airbnb dominate Marketplace top 100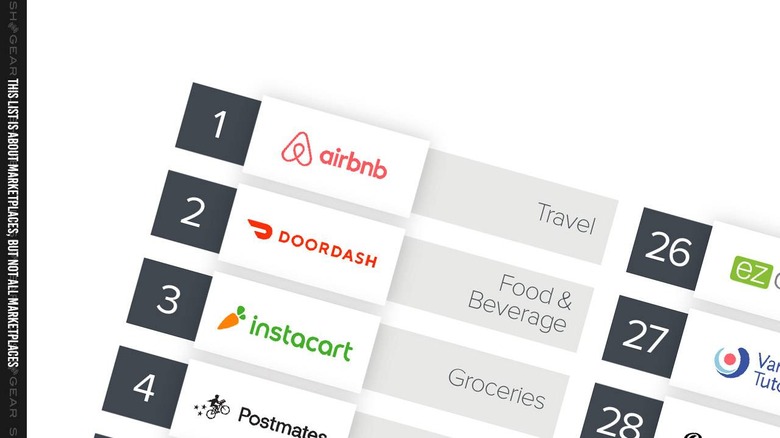 A list of top marketplace-centric companies was released today. It's called the A16Z Marketplace 100, and it ranks the top 100 companies that are marketplace startups and/or non-public companies. On top of this list are four titans – all four of them relatively new companies – followed by a fifth... Valve. The top four companies on this list account for a whopping 76 percent of consumer spend. That's a dominance we don't often see in any industry... unless we're talking about the smartphone market, of course.
Airbnb, Doordash, Instacart, and Postmates are amongst the largest non-public and/or startup marketplace companies on earth today*, each of them in the top 5 of the so-called "Marketplace 100" as ranked by A16Z. That's analysis group Andreessen Horowitz's list of the 100 top non-public and/or startup marketplace companies in the world. They've created this list using data from Second Measure, a company that captures and anonymizes aggregated US consumer spending data captured via credit cards, debit cards, and bank transfers.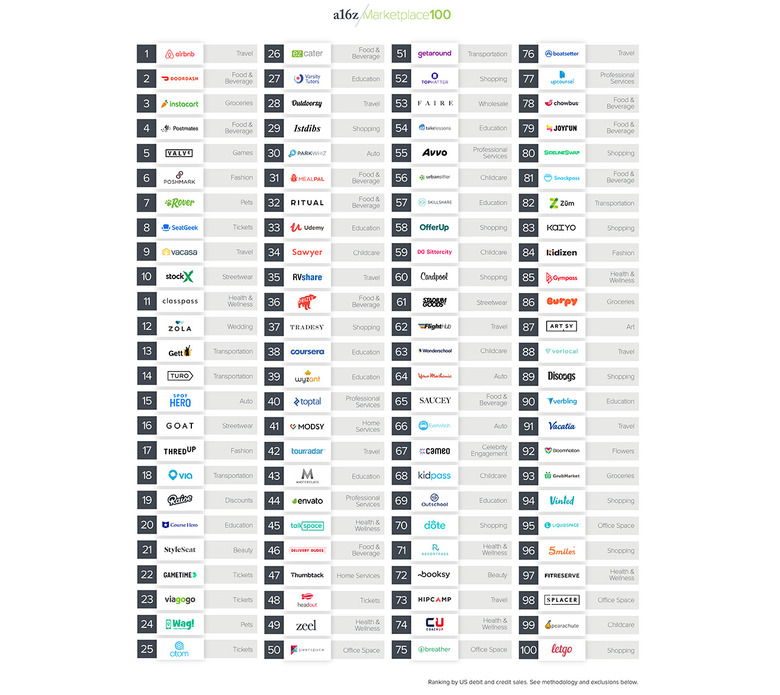 This is the sort of data that's collected by all sorts of apps via systems like Facebook and Google, but in this case specific to the changing of hands of money for goods and services. In this list, Postmates is the number 4 company in the world with the most recently available data as such.
The list of top private and/or startup companies in the Marketplace 100 is ordered according to Gross Merchandise Value (GMV). The A16Z definition of GMV is "extrapolated from how many total dollars consumers are spending against each company." That data was calculated over dates from December 2018 to November 2019. This list does not include businesses that began processing payments within the past 12 months.
Marketplace companies beyond the top four companies make up just 24% of the GMV of this top 100 list. Airbnb commands 38% of the total. Doordash came up with 17%, Instacart's at 15%, and Postmates had 6% – nothing to scoff at!
What's next for Postmates
At the same time, the company that collects the data used by A16Z just posted analysis of the top "meal delivery" companies for the last couple of years. That Second Measure report shows the monster share going to Grubhub, then DoorDash, Uber Eats, and Postmates.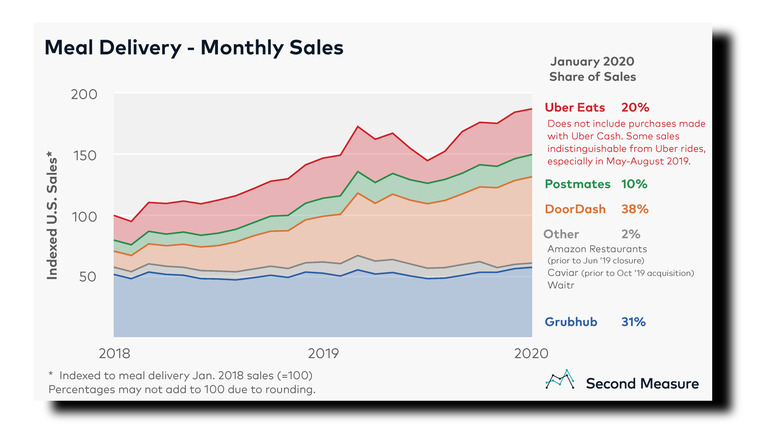 Second Measure puts Grubhub in a single category with its subsidiaries Seamless and Eat24. Grubhub is a public company – you can buy GRUB stock right now if you wish. DoorDash plans for 2020 direct stock listing aren't public at the moment. Uber is a publicly traded company (UBER).
That's a little different from the larger "marketplace" category, but it still gives us some idea of what to watch for with regard to quickly growing companies in this space. DoorDash is obviously on the quick path to dominating the door-to-door food and beverage delivery service market. Postmates' success likely depends in a big way upon their ability to spread out and cover more than just food.
It would appear that Postmates understands this situation implicitly, as they've just announced their second major team-up with a Gap family company this past week for clothing delivery. In December of 2019, Postmates worked with Gap company Old Navy for a similar deal with clothing delivery.
What's next? iPhone delivery? Maybe it's not so much diversification that Postmates needs to roll up on Doordash, but a more specific sort of instant delivery marketplace service – we look forward to seeing what'll come to our door next.