Portal Android release Monday: SHIELD gets a masterpiece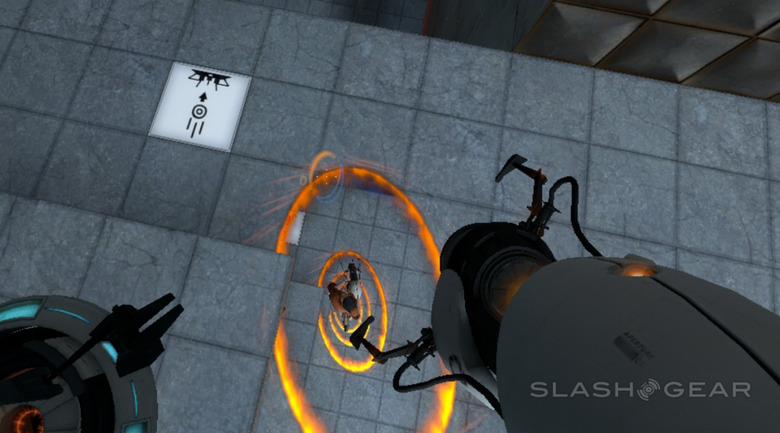 Starting on May 12th, Valve will begin their Android invasion with Portal. Today we've posted our Portal for Android on NVIDIA SHIELD Review, letting it be known that the game is, in fact, a legitimate full-fledged delivery of the classic game. If this game is any indication of how – with NVIDIA's help – Valve will be porting games to the mobile environment, they've certainly gotten our attention.
Details in this game are just as crisp as they were when the game was released all the way back in 2007. For those of you looking for an environment made specifically to impress you visually, you might have to reconsider your aims. This game isn't about the 1080p/60fps fad – it's about two things:
1. Proving that Valve's Source engine is a viable environment in which a game like Portal can look and play magnificently on an Android device – provided it's got a processor as powerful as NVIDIA's Tegra 4.
2. Bringing PC-level gameplay to the mobile environment natively. NVIDIA SHIELD could already play Portal with GameStream – even remotely – now it's time to prove that Android and Tegra 4 have what it takes to take on top-level games on their own.
NVIDIA and Valve have succeeded. Portal is mobile, and it feels fantastic.
You'll find this game appearing on the 12th of May – that's Monday of next week – for a cool $9.99 USD. That's the same price you'll be able to pick the game up for on Steam today for your PC. While it's certainly not your average asking price for a game on Google Play, this game is the finest title to have been delivered on NVIDIA SHIELD yet – and it's well worth the cash.