Porsche Taycan gets 3 years free charging - and it's super-fast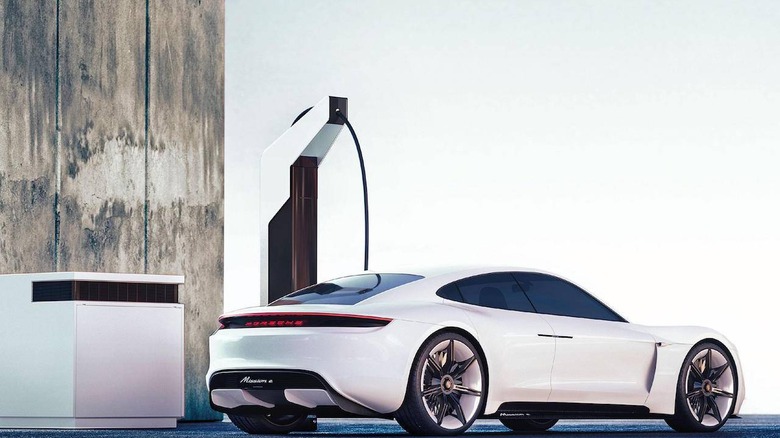 Porsche Taycan buyers will get three years of free charging with their new sports EV sedan, as the German automaker ramps up to take on Tesla. While Porsche may not have a self-branded Supercharger-style network of its own to offer Taycan drivers, it does have access to Electrify America, and it's making full use of that.
Electrify America is, after all, owned by Volkswagen Group. The growing cross-country charging network was established as part of VW's dieselgate mea culpa, but is starting to look like a very good idea no matter the origin story. It will deliver considerably more powerful charging stations than Tesla Superchargers currently offer.
Taycan drivers in the US will, when the car goes on sale later this year, get three years of Electrify America charging bundled in with the EV's sticker price. Each charging session will be 30 minutes long, and there'll be no limit on how many times drivers can access the Electrify America chargers. While half an hour may not sound much, it's actually enough for a surprising amount of range given the juice being delivered.
Electrify America highway stations, for instance, will have at least two 350 kW chargers per site. They'll also be accompanied by a number of other chargers offering up to 150 kW. Metro stations, meanwhile, will have up to 150 kW chargers.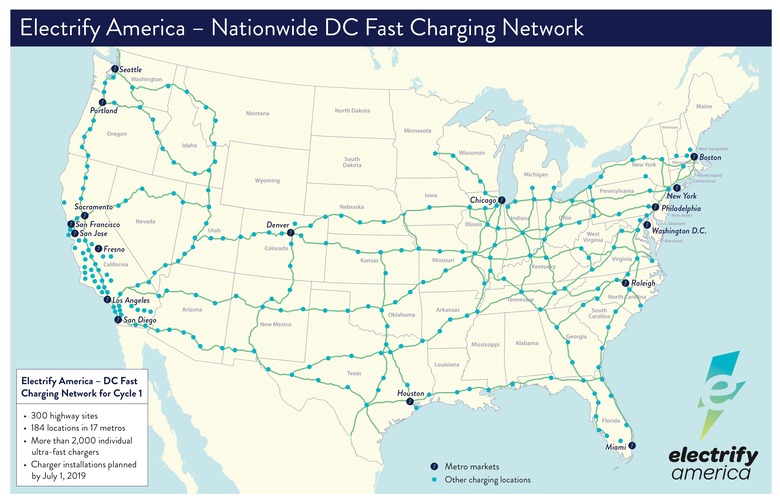 With a 350 kW, and the 800 volt technology that Porsche has used on the Taycan, drivers will be able to add more than 60 miles of range every four minutes. Highway locations are at most 120 miles from each other on Electrify America's plan, while nationally the distance between stops is expected to be on average 70 miles.
It won't just be Electrify America points that Taycan drivers can use, however. Porsche is kicking off a huge dealer charger upgrade, with all 191 locations across the US also adding DC fast charging support. Of that number, more than 120 will install Porsche Turbo Charging compatible equipment, which delivers up to 320 kW. The others will get 50 kW chargers.
Finally, there'll be home charging. Porsche isn't talking about what package it'll be offering Taycan buyers, though it's worth noting that Volkswagen Group stablemate Audi has inked a deal with Amazon on easier purchase and installation of Level 2 domestic chargers. That's expected to cost in the region of $1,000 but include not only the charger but all the installation fees too. We wouldn't be surprised if Porsche considered doing something similar.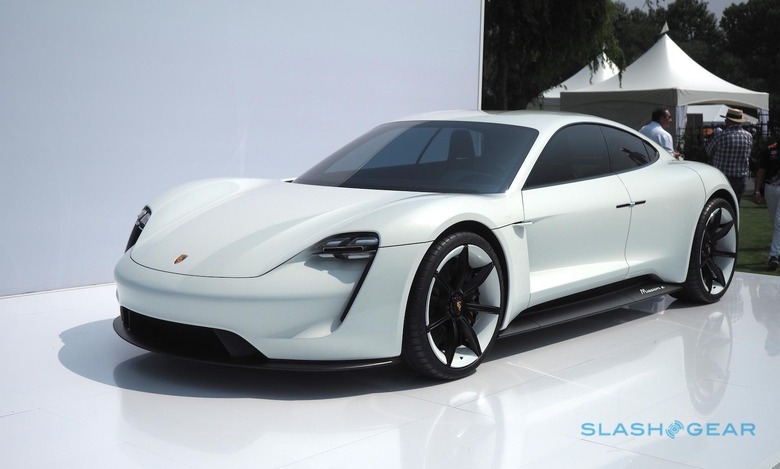 Since the Taycan uses a standard combined charging system (CCS) connector, of course, drivers won't be limited to just these chargers. That'll be important in the early days, as Electrify America rolls out its network. 484 locations with more than 2,000 charging points installed or under construction are expected to be in place by July 1, with "hundreds" more from July 2019 as it kicks off its second phase.
That suggests there'll be a reasonable number of places for Taycan owners to charge up when the car arrives in late 2019. Pricing is yet to be confirmed, though dealers are already taking reservations, and not in insignificant numbers. Porsche is reportedly planning to double production to meet demand.