Porsche plans 500 fast chargers for its US Supercharger rival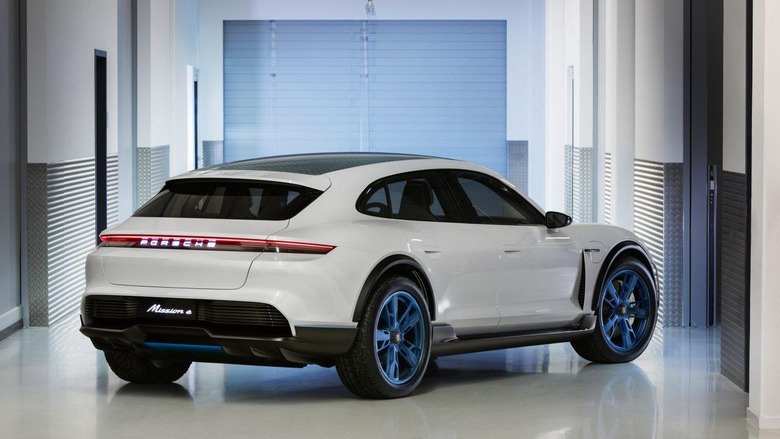 Porsche will take some inspiration from Tesla for its upcoming all-electric Mission E when it comes to minimizing owner range-anxiety, the automaker has confirmed. The company's US arm plans to install at least 500 fast chargers for use by its drivers, capable of giving around 250 miles of range in under 20 minutes.
It's fair to say that range anxiety remains one of the biggest stumbling blocks when it comes to getting drivers out of gasoline cars and into electric models. Tesla's solution to that was its Supercharger network, a growing infrastructure of charging points at which drivers of the company's cars – and those drivers alone – could add range while away from home. However, rival manufacturers have typically balked at the idea of funding their own alternative.
Porsche, though, seems to be willing to buck that trend. According to Klaus Zellmer, CEO of Porsche Cars North America, the automaker is aiming to have at least 500 800-volt fast chargers spread across the US by the end of 2019. They'll be located both at dealerships and on highway locations, the chief exec told Automotive News.
Ironically, Zellmer says he also expects the chargers to provide the minority of juice that Porsche Mission E drivers actually require. 80- to 90-percent will get all the electricity they need when charging at home or at work, he predicts. Still, there's a psychological barrier that needs to be dealt with if battery-electric vehicles like the Mission E sedan and the Mission E Cross Turismo vehicle that will follow it are to be seen as capable of replacing all types of trip.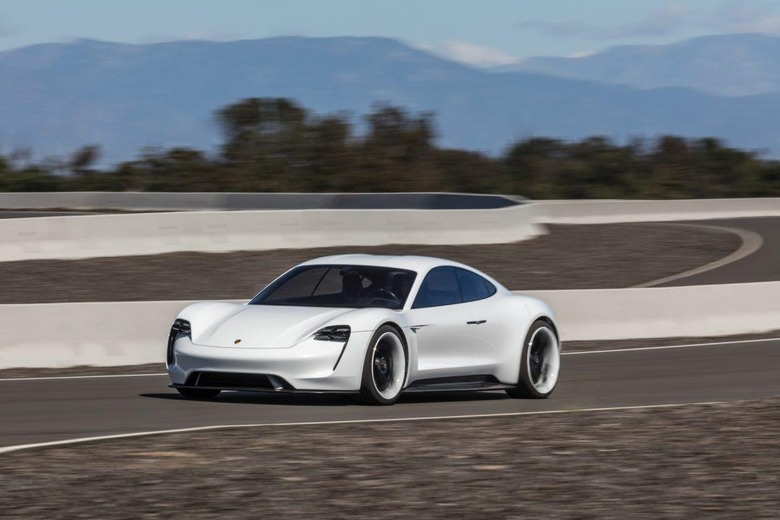 "If you want to buy that car, you want to know what happens if I go skiing and go further than 300 miles," Zellmer said, reiterating comments he made back in February. Currently, Porsche has 189 dealerships in the US.
Porsche deserves some credit for the nature of the charging infrastructure it's putting in. While many car dealerships have a Level 2 240-volt charger or two for EV owners to use, its Mission E network will be far more complex. Indeed, Zellmer expects each dealership to be looking at a six-figure cost for the system.
That's because, in addition to every dealer being expected to install at least one fast charger, they'll also need a battery buffer system too. That buffer will store power for up to three recharges of the 320 kW system. According to Zellmer, that's still cheaper than a direct-to-grid fast charging system.
For the road network chargers, meanwhile, Porsche is currently working with three potential partners, it's reported. ChargePoint, EVgo, and Electrify America will, eventually, be responsible for 300 or so fast chargers for Mission E drivers to use. The automaker may also expand to offer slower charging systems are popular destinations, like hotels.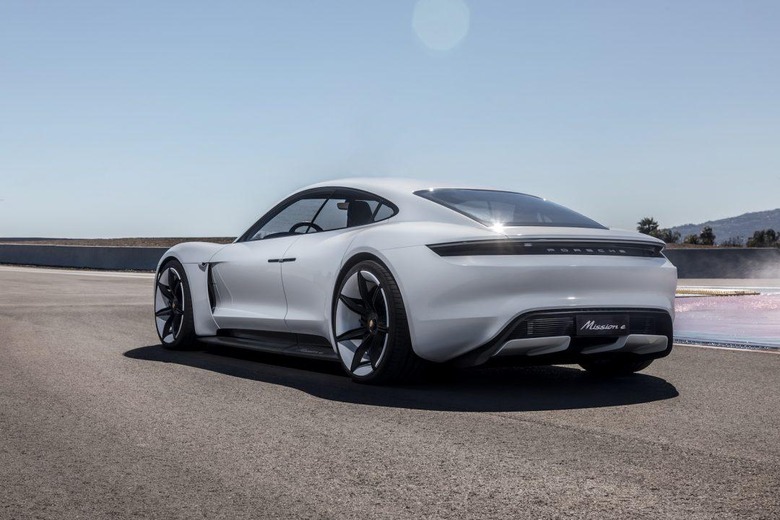 Whereas Tesla began by offering Supercharger access free – though Model 3 buyers are on a pay-per-charge scheme – Porsche expects its network to come with a cost. According to Zellmer, the automaker is "pretty certain" that there'll be a price involved for charging, though it's undecided at this stage how that will operate. One possibility he suggests is that drivers could buy a package that includes charger access; another option could be pay-per-use with a membership card.
Dealerships, too, could opt to absorb the charging fee if they prefer. That, Zellmer suggests, would likely depend if they believe the sales potential of a captive audience while charging takes place is worth the outlay.
If all goes to plan, the charger installations at dealerships should be complete by the second half of 2019. That would be just in time for the Porsche Mission E to kick off sales. The following year, meanwhile, Porsche plans a sports crossover that will be based on the Mission E Cross Turismo concept that it showed off earlier in 2018. Both production vehicles are expected to offer around 300 miles of all-electric range on a single charge, with the fast chargers capable of taking them to 80-percent in less than 20 minutes.