Porsche Mission E charger plan has Tesla in its sights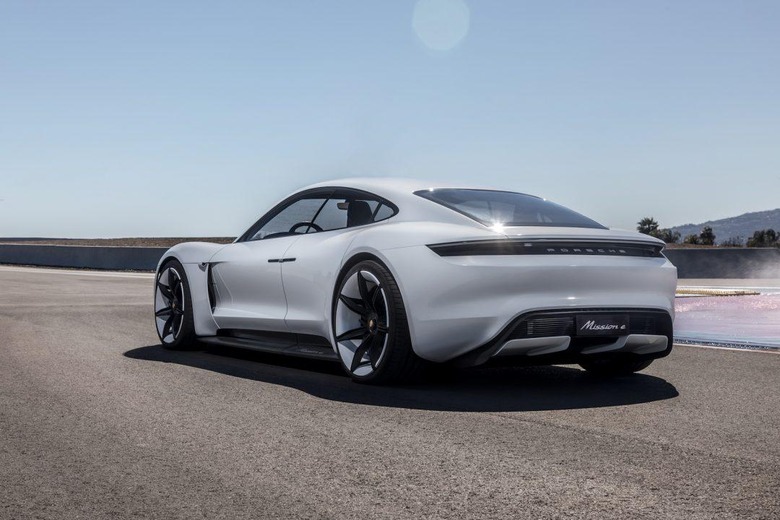 Porsche plans to turn every one of its US dealerships into a super-fast electric charging point, as it paves the way for its Tesla-fighting Mission E electric car. The automaker's first all-electric production vehicle may be trailing cars like the Model S to market by several years, but Porsche is counting on fast charging stations several times more powerful than Tesla's Superchargers to help close the gap.
"Charging infrastructure is an extremely important part of the EV experience as a whole," Klaus Zellmer, CEO of Porsche USA, said today. " And while the average commute today is less than 50 miles," he points out, "our Mission E will have a range of over 300 miles." Although Volkswagen Group, Porsche's parent, is working on a Level 2 charging network within the US, Mission E drivers will get extra-special treatment at the 189 Porsche dealerships across the country.
That's where Porsche plans to install 800 volt, 320 kW DC fast chargers. After around twenty minutes plugged in, the automaker says, the Mission E would have sufficient power for around 250 miles of range. In comparison, Tesla's Supercharger network currently delivers around 120 kW to each car, depending on overall load. Tesla's Elon Musk has previously suggested that "Supercharger V3" stations could increase that to 350 kW, though so far those chargers are yet to be deployed.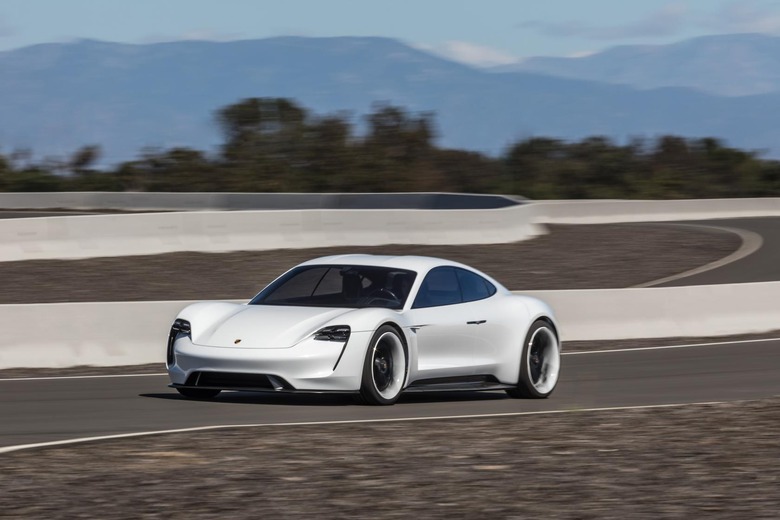 Exactly how much a Porsche driver might expect to pay for that is unclear at this stage. Indeed, the automaker says that it's still working out those details, which could range from a flat-rate fee through to more complex arrangements. All the same, Porsche is still expecting the majority of charging to take place at Mission E owners' homes.
The car itself will mark a distinct shift away from Porsche mainstays like the 911, and not attempt to fool drivers into thinking it's anything other than electric. While the engine soundtrack of a Porsche flat-six might be part of the core allure of a 911, the Mission E will embrace its electrification. Expect whatever audio it creates to be "a clear reference" to the EV powertrain, according to Stefan Weckbach, Head of Battery Electric Vehicles at the automaker.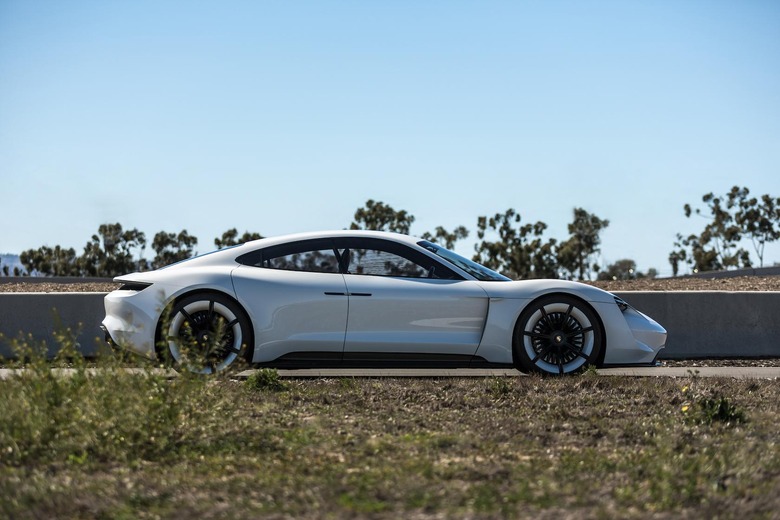 It'll also be fairly practical, at least in Porsche terms. The front trunk – or "frunk" – will add cargo space to what's available in the rear, and the Mission E's battery has been shaped so that it still allows for rear seat legroom. While Porsche's designers will have to tone down some of the concept car's more outlandish features such as the rear-hinged back doors, and add regulatory-required elements like actual side mirrors rather than fared-in cameras, the overall intention is to translate as much of the show-car to the road as possible.
What Porsche won't compromise on is driving ability. Although it doesn't look as though – initially, at least – the Mission E will necessarily compete in straight-line speed with the fastest Model S, the goal is something repeatable each and every time you bury your right foot on the accelerator. Combined with the low center of gravity and the lashings of instantaneous torque we're familiar with from EVs, that should make for a thoroughly modern interpretation of a Porsche when the car hits dealerships in 2019.