Porsche is also getting Apple Watch integration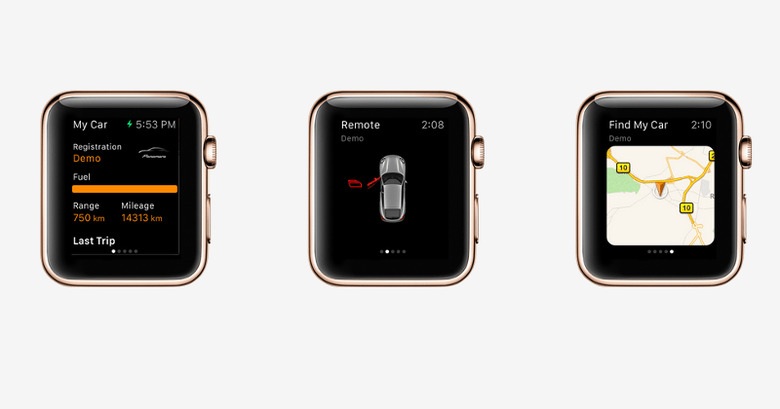 Porsche seems to really be exercising its Apple connections. Just yesterday we saw the car maker officially added to the roster of names that will be sporting Apple's formal entry into the in-vehicle systems, CarPlay. Now, the news is that there will be more Apple love on the way. When? well, when the Apple Watch officially lands on your wrists. Supported Porsche models will soon be controllable from the convenience of your wrists using an updated Porsche Car Connect that talks nicely with the smartwatch.
Controlling cars using watches isn't exactly new, either in fiction or reality, and we've seen quite a few at CES and MWC early this year. Of course, those are mostly Android Wear devices, and one webOS, so it's a completely different matter altogether when the Apple Watch comes into play. The integration comes via the Porsche Car Connect app, which already lets owners of supported models control their car from their iPhones. Now they can do so even when the phone is tucked inside their pockets or bags.
The Apple Watch integration lets you see essential diagnostics about your car at a glance, like travel time, average speed, and fuel consumption. It can even let you know if certain parts and locks are open or not, like if the roof is still open or if the luggage compartment isn't locked yet. Like other similar smartwatch apps, it lets you control certain functionality of the Porsche, like locking the car or folding exterior mirrors. And, of course, it can help you find your car in case you forgot where you parked it.
The Porsche Car Connect works with models such as the 2014 Panamera, 918 Spyder, Macan, and 2014 Cayenne, at least those that have the unit installed inside. The iPhone app itself is available for free on iTunes App Store.
VIA: App Advice