Porsche adding Apple CarPlay to its future models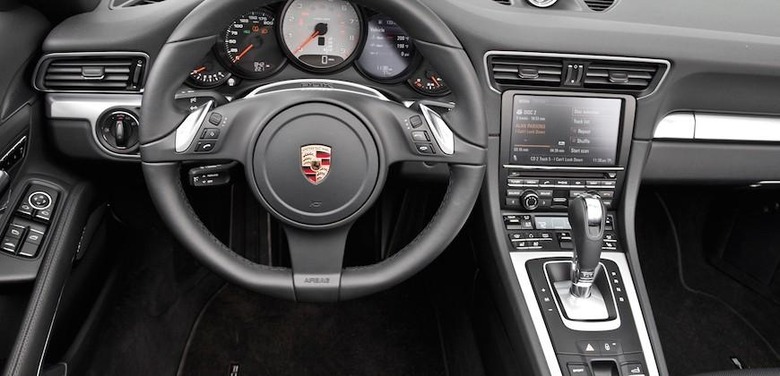 Shortly after Apple CEO Tim Cook boasted that all of the world's major car makers had committed to offering CarPlay, the company's infotainment system, Germany's luxury sports car manufacturer Porsche is also confirmed to be supporting the iOS-based platform in its future models. While a formal announcement from either Apple or Porsche was never made, the automaker was quietly added to the list of supporting companies on the CarPlay website sometime back in March.
Porsche's owner Volkswagen Group made a similar pledge back in January, promising to bring CarPlay to all its models by the end of this year. This has applied to all of the group's brands, including VW, Audi, and Skoda.
Stuttgart-based Porsche hasn't released any details on how it will incorporate CarPlay into its dashboard displays. The company already has its own infotainment system across its range of vehicles, dubbed the Porsche Communication Management. Features like GPS navigation, audio and voice controls, and speed limit indicators are covered by PCM.
Apple's CarPlay competition is getting stiff, with more and more car makers also supporting Google's offering, Android Auto, including the previously mentioned Volkswagen Group. Meanwhile Porsche is one of the last auto companies in either luxury or sports categories to jump on board, following brands like Ferrari, Mercedes-Benz, and BMW Group.
VIA Apple Insider
SOURCE Apple