Police slam Apple Maps after dodgy directions strand motorists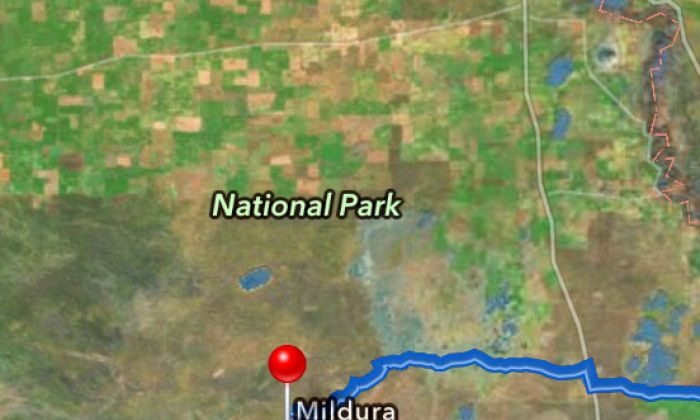 Australian police have recommended motorists avoid using Apple Maps, after incorrect navigation data led to six people needing rescue after getting mistakenly directed to a National Park. The official iOS Maps app, which replaced Google Maps in iOS 6, locates Mildura, Victoria, over forty miles away, in the midst of the Murray Sunset National Park. "It's quite a dangerous situation," Victoria police inspector Simon Clemence told ABC Australia, pointing out that "if it was a 45-degree day, someone could actually die."
Although launched with great fanfare by Apple, user-feedback to Apple Maps was critical from the start. While US data was relatively complete, mapping information outside of the US was particularly underwhelming, with out-of-date businesses still listed, locations not aligned to their actual position, and occasionally misaligned mapping tiles.
Apple has promised rapid updates, and indeed CEO Tim Cook said last week that server-side modifications had already been made to correct many of the issues. However, that hasn't stopped several people in Australia from getting lost after over-reliance on the directions of the app.
One couple, for instance, spent five hours in the National Park after their car blew a tire. "We had the shelter of the car," driver Victoria Wake said, "but obviously you don't want to keep running the car and putting the air conditioner because you don't know how long you're going to be there."
According to Clemence, it's another indication that drivers are being too trusting of their technology, at the cost of common sense. "I'm sure they were getting a bit suspicious and wary by the time they realised that perhaps something was wrong, but a lot of people put too much faith in sat navs" he pointed out. "We would be calling for people not to use the new Apple iPhone mapping system if they're traveling from South Australia to Mildura."
Meanwhile, Google is believed to be readying its version of Google Maps for iOS for imminent release, with leaked whispers that the software is seeing the "finishing touches" applied. However, there's some skepticism around whether Apple will approve the rival app for inclusion in the App Store.