Google Maps for iPhone and iPad near "finishing touches"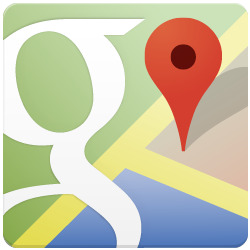 Those of you waiting for the return of the official Google-powered mapping in app form to iOS for your iPhone and iPad may not have long now with a report saying they're putting the "finishing touches" on the software. This report comes from the Wall Street Journal where they've got an anonymous source inside Google noting the near-complete build status. This person with "direct knowledge" of the innards of Google's Maps segment notes that they're note entirely certain that Apple will approve of the app once it's ready for action – but we can't imagine such a situation, in all fairness.
What we'll quite likely see in a release of Google Maps in app form for the iPhone and iPad is a standard approach not unlike what Android users currently use. Included will more than likely be turn-by-turn navigation and spoken-aloud commands between the user and the device. Don't expect Siri to be immediately joyful about working with the app, of course, as Apple's own Maps app is now the product of choice for the iOS platform.
Meanwhile Google continues to update their browser-based mobile version of Google Maps, that being available right this minute for all iOS device. That version of Google Maps has been available for some time with a specifically tuned set of controls and user interface made for touchscreen devices of all sizes. Google has given no real official confirmation on when they'll release a Google Maps app for iOS.
Have a peek at the timeline below to see more information surrounding Apple Maps and the Google Maps comeback to iOS. This release is long-awaited mainly because iOS devices had been working with Google Maps technology since they were originally released, and here with the newest versions of the devices and the mobile operating system, Apple has come forth with their own Maps solution. This new maps solution was widely panned upon release, this prompting Apple to apologize and suggest that people work with 3rd party apps until Apple Maps was up to snuff.