Polaroid IM1836 interchangeable lens Android camera rumored as world's first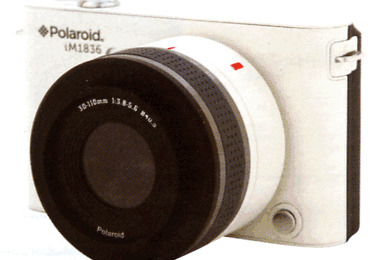 It wouldn't be out of the question for Polaroid to do a double-down with the "first of" cameras in 2013 with a follow-up to their January 2011 release of the SC1630 Smart Camera. As they revealed that first-to-the-market type of device earlier this year, it was a rather giant deal to be combining the power of a standard pocketable camera with Google's mobile operating system. Here near the end of 2012 we're seeing rumor that they'll follow up with team-up with Sakar International for the "world's first compact interchangeable lens Android camera."
This Polaroid IM1836 machine is said to be working with a lovely 18.1 megapixel sensor, 3.5-inch touchscreen on the back, and Android 4.0 Ice Cream Sandwich on the inside. This Smart Camera hybrid is said to be working with Headphone as well as HDMI outputs, and a pop-up flash. You'll be working with panorama as well as blink detection functions and the software is quite likely not going to be finalized until the release – Android 4.0 at this point would just be silly.
The newest word on this device has it working with microSD cards as well. This would be just one step closer to the released device known as the Samsung Galaxy Camera – out on the market today. If our own Samsung Galaxy Camera review is any indication, we'll likely be seeing many more devices like these in the very near future. They just work!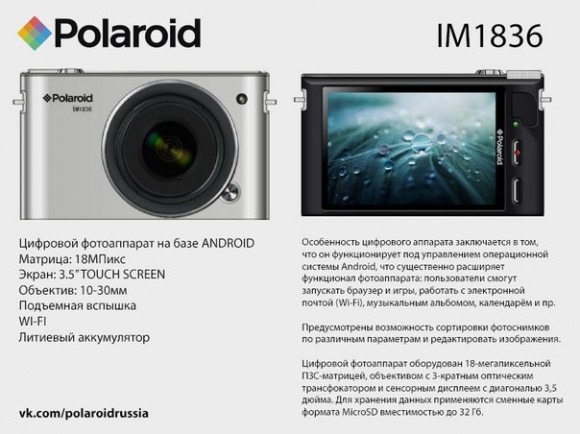 The camera being rumored here for Polaroid has had a rendering leak via a Polaroid Russia fanpage that also shows a couple of physical buttons on the back, physical holds for a neck strap on both sides of the camera, and the interchangeable lens release button up front.
This device also has a thumb bumper and a physical shutter button as well according to these renderings. As the folks at PhotoRumors note, this device does look extremely similar to the stylings of the Nikon 1 J2, as pictured below. Can't wait to see the real deal!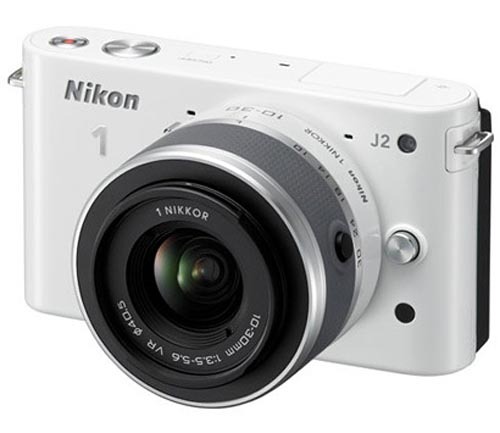 [via Photo Rumors]