Pokemon Sword and Shield DLC: All confirmed new and retro Pokemon so far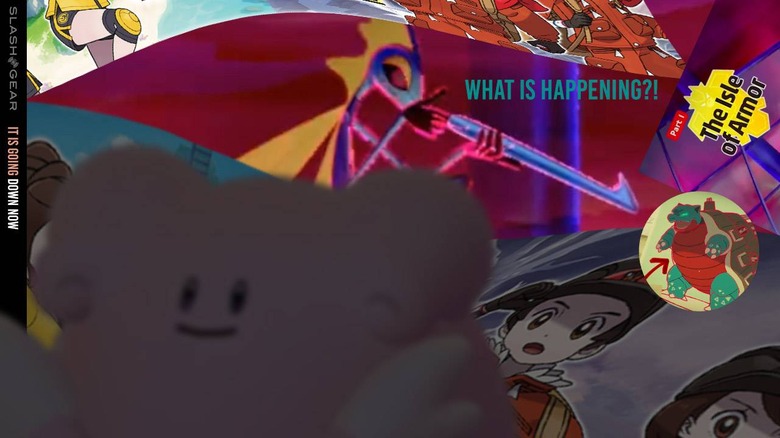 Today we're taking a peek at the latest news for Pokemon Sword and Shield with special regard for the DLC coming in 2020. Two different expansions are coming for Pokemon Sword and Pokemon Shield, and both are set to bring on a unique set of new – and old – Pokemon to this region's ever-expanding Pokedex. It will be Galar, but so, so much more.
According to Nintendo and The Pokemon Company, we'll be getting more than 200 Pokemon from past Pokemon games. This means you'll find one whole heck of a lot of your old favorites right out the gate. But what good is a new (old) Pokemon if you need to buy a new expansion each time you want something you've caught in the past? Lucky you, these expansions usher in a new age in Pokemon – one where your past comes to the future!
With the Pokemon Home service, users will be able to transfer Pokemon from some past games forward to Pokemon Sword and Pokemon Shield. With Pokemon Home, set to release in February of 2020, we'll be able to work with all of the following systems.
Pokemon HOME works with:
• Pokemon Bank*
• Pokemon GO*
• Pokemon Let's Go, Pikachu*
• Pokemon Let's Go, Eevee*
• Pokemon Sword
• Pokemon Shield
• Future games
The Pokemon games listed above with a * will be able to transfer IN to Pokemon Home, but not back OUT again. Pokemon Home is not a place where you'll be able to get something only otherwise in Sword or Shield. It's like a time machine – a time machine that only moves forward in time.
In the first of two expansions, Isle of Armor, we'll see at least four NEW Pokemon. There's a whole lot more going on in the retro realm here than there is in the utterly-new releases arena.
NEW Pokemon in Isle of Armor:
• Galarian Slowpoke
• Galarian Slowbro
• Kubfu
• Urshifu
Below you'll see a big list of all confirmed retro Pokemon coming to the games Pokemon Sword and Pokemon Shield via the expansion DLC called Isle of Armor. These are coming in addition to those NEW Pokemon listed above.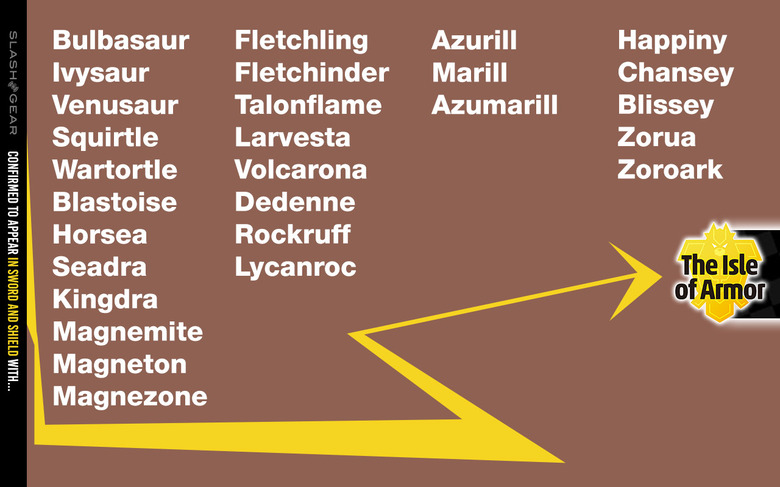 Next, another expansion coming later this year will bring a LOT more Pokemon than the first of two. This second DLC goes by the name Crown Tundra! First, the basic retro releases coming to Crown Tundra.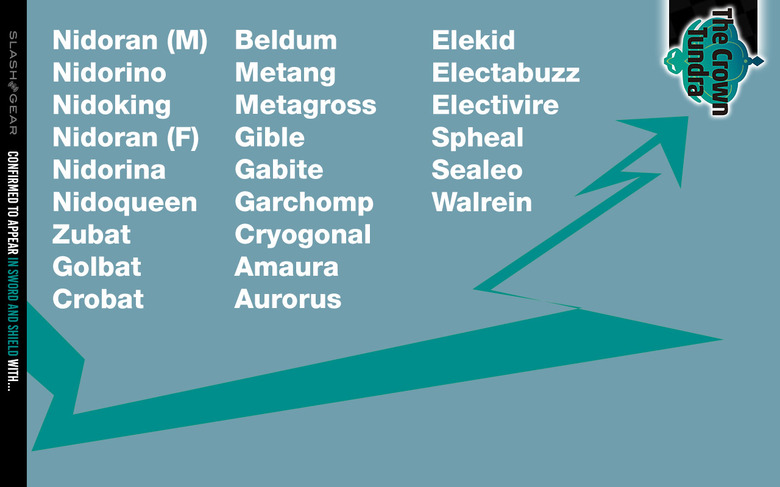 NEW Pokemon in Crown Tundra:
• (unknown name) Regi 1
• (unknown name) Regi 2
• Galarian Slowking*
• Calyrex*
• Galarian Articuno
• Galarian Zapdos
• Galarian Moltres
We're pretty certain these * Pokemon will be named as such, Calyrex and Galarian Slowking, especially given the confirmation of Galarian Slowbro in the first of two expansions for 2020. The other NEW Pokemon in Crown Tundra have thus far only been shown in images – not in name. Next you'll see the retro releases coming with Crown Tundra that are Legendaries – or better!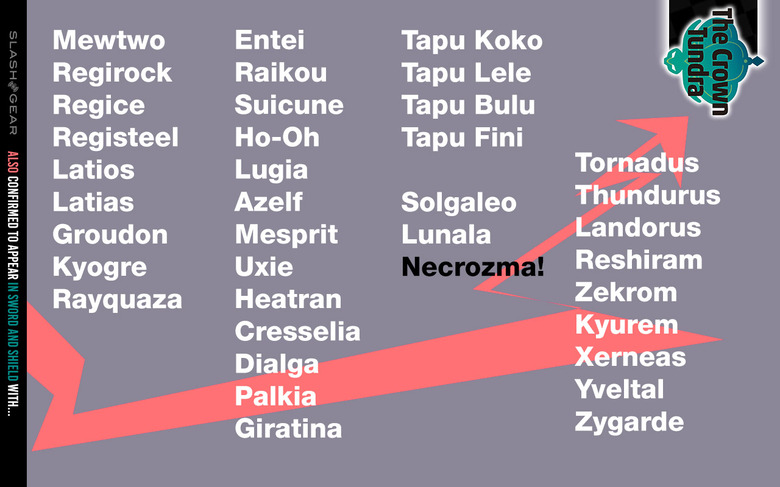 As you might've noticed at the head of this article, we'll be getting some expanded powers for the starter Pokemon in Sword and Shield. Included in the DLC mix this year will be the following Gigantamax form Pokemon!
Pokemon Sword and Shield 2020 DLC Gigantamax releases:
• Gigantamax Inteleon
• Gigantamax Rillaboom
• Gigantamax Cinderace
• Teased (not yet confirmed): Gigantamax Kalos Region starters!
Could we see Gigantamax Venusaur, Blastoise, and Charizard?! We'll see more as we get closer to the release of the first of two! As we found earlier this month, users will be dropping around $30 USD for the whole lot. One pass, both expansions – all the DLC you can eat.