Pokemon Home release date (and a cloud refresher)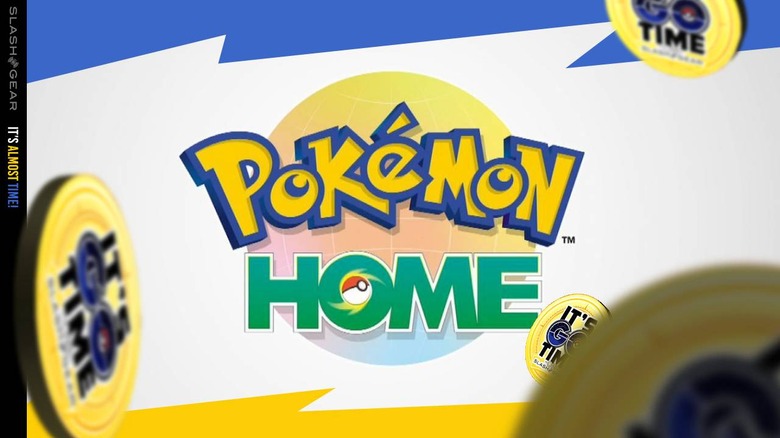 Today the folks at The Pokemon Company released a bunch of new info on multiple Pokemon games as well as the cloud-based Pokemon storage and trading system called Pokemon Home. This was all included in a single video stream, and Pokemon HOME was blink-and-you'll-miss-it quick, but it was there! Now's the time we get pumped up about the biggest missing component of Pokemon Sword and Shield, next month!
The history of Pokemon Home is relatively brief. We heard about the system back in May of 2019, during a press conference direct from Tokyo. There they suggested a new Detective Pikachu game would be released for the Nintendo Switch and that there'd be a new way to interact with one's own Pokemon online – one that WASN'T Pokemon Bank. But what else could there be – wasn't Pokemon Bank the essential system with which users could store Pokemon online, for retrieval between games?
SEE TOO: Our big Pokemon Sword and Shield Review!
Where Pokemon Bank lives in the Nintendo 3DS universe, connected to the internet, Pokemon HOME is a cross-platform system on a whole new level. It'll be released with apps for Nintendo Switch, iOS (iPhone, iPad), and on Android devices. Pokemon HOME will (if all goes well) be able to connect to all Pokemon games that'd been able to work with Pokemon Bank, but also a few others – and more on into the future.
Pokemon HOME works with:
• Pokemon Bank*
• Pokemon GO*
• Pokemon Let's Go, Pikachu*
• Pokemon Let's Go, Eevee*
• Pokemon Sword
• Pokemon Shield
• Future games
*Pokemon HOME will allow deposits of Pokemon from all of the games above and Pokemon Bank. HOWEVER, withdrawals can only be done with Pokemon Sword and Pokemon Shield. It's likely that future games beyond Sword and Shield will be able to also be able to both deposit and withdraw Pokemon, but we shall see!
Pokemon HOME will also be able to allow trades between users locally and around the world via the internet. It's unlikely there'll be any chat component – but again, we'll see when the actual system is released.
Pokemon HOME was announced to be released in February of 2020. At that time we'll likely see the iOS app, the Android app, and the app for Nintendo Switch all at the same time. At this time the Pokemon HOME price per-month or per-year remains unknown.