Pokemon Home puts your Pokemon collection in the cloud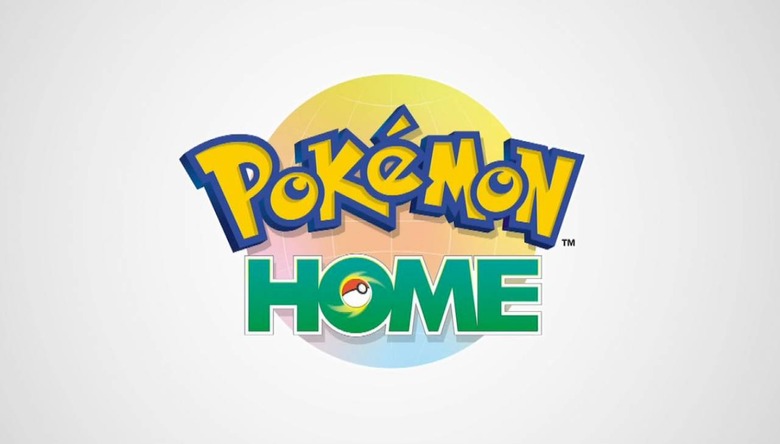 The Pokemon Company made a lot of announcements during last night's press conference in Tokyo, covering everything from new mobile games to accessories and even a new Detective Pikachu game for the Switch. One of the most exciting announcements, however, was that of Pokemon Home, a new app for Nintendo Switch and mobile devices. A lot of people were wondering what would happen to Pokemon Bank once Pokemon made the jump to the Switch, and now we know that it'll be succeeded by Pokemon Home.
To be clear, Pokemon Bank isn't going away, it's just not making the jump to Nintendo Switch. That means you'll still use it to store your Pokemon from the 3DS games, but when you want to move them over to your Switch games, you'll be able to transfer them via Pokemon Home.
Pokemon Home isn't just a bridge from the 3DS to the Switch, though. It'll also be compatible with the Pokemon Switch titles – Pokemon Let's Go Pikachu and Eevee and Pokemon Sword and Shield – along with Pokemon GO. According to The Pokemon Company, Pokemon Home is a cloud-based tool that will allow you to manage your collection across a number of games using either your Switch or your smartphone.
There are a lot of details The Pokemon Company hasn't revealed yet. For instance, we don't know if it'll be possible to transfer Pokemon from a game like Pokemon GO into core series titles like Pokemon Sword and Shield, though we imagine that it won't be. We do know that you'll be able to trade Pokemon using the Pokemon Home app on your smartphone, which is definitely an exciting feature.
The Pokemon Company says that Pokemon Home won't be here until early 2020, so it'll launch a few months after Pokemon Sword and Shield. There's no word on pricing yet, but since Pokemon Bank runs $5 a year, we should probably expect some kind of subscription fee for Pokemon Home. We'll have more details for you as The Pokemon Company reveals them, so stay tuned.