Pokemon Go hits UK, now Brits can start catching them all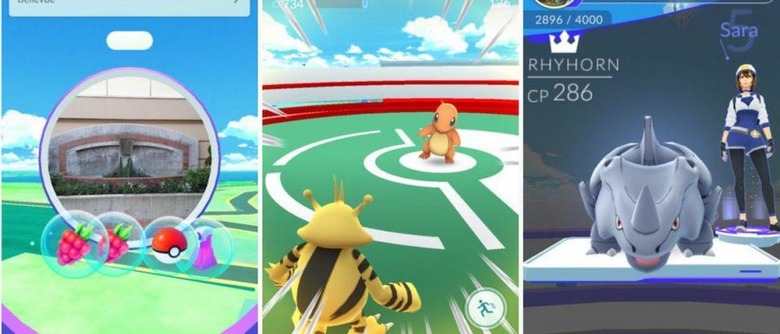 Pokemon Go, in case you haven't heard, is gradually taking the world by storm — and only because of a slow rollout thanks to overwhelmed servers. Good news for Poke-fanatics in the UK, as the mobile game has officially become available to download on the iOS and Android apps stores today. This comes just after the German debut of the app yesterday, meaning Pokemon Go's invasion of Europe is now in full-swing.
The augmented reality-enabled game first launched over a week ago in New Zealand and Australia, quickly followed by the US. The Pokemon Go app is now dominating the charts in the app stores, and the demand to play in countries where it isn't yet available has led to sharing of the app's APK, allowing Android users to side-load it.
Other European residents should be able to start playing soon as well, as it's expected the app will become available in more countries throughout the week, although no specifics have been given.
Pokemon Go is now recognized as the US's largest mobile game in history, and in the week since its debut it's already earned over $14 million, and caused Nintendo's market value to skyrocket.
If you're thinking of giving the game a try — and you definitely should; it's free to play, after all — be sure to check out our tips on getting started, or read why it's one of the best mobile experiences ever.
SOURCE Pokemon Go [UK App Store] [UK Google Play]