Pokemon GO estimated earnings top $14 million in less than a week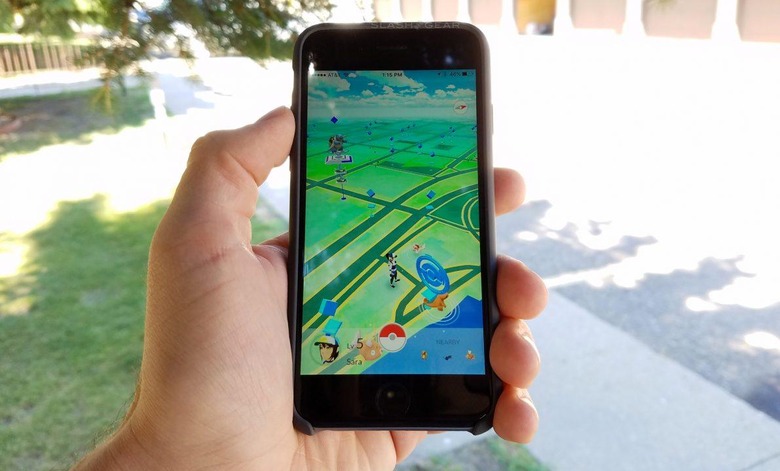 Since it seems like you can't throw a stone without hitting three or four Pokemon GO players, it's safe to say the game has turned out to be quite popular. Just how popular is it, though? If new estimates from SuperData Research are accurate, the answer to that question is "more popular than air itself." The research firm estimates that Pokemon GO has already raked in earnings of more than $14 million, which is insane when you consider that the game has been available in just a handful of regions for less than a week.
The estimate of $14.04 million puts it just ahead of Nintendo's other mobile Pokemon offering, Pokemon Shuffle, which boasts lifetime earnings of $14.03 million. So, this isn't Nintendo's first rodeo when it comes to successful mobile games, but the major difference is that Pokemon Shuffle has been out for nearly two years while Pokemon GO is still a newcomer to the scene. In case you were wondering, this also puts Pokemon GO well ahead of the lifetime earnings of Ingress, one of Pokemon GO's predecessors, which come in just north of $1 million.
Despite this early success, SuperData predicts that it may not last for Pokemon GO. The firm says that Pokemon GO still has to survive retention reports at various points throughout the next month, and points out that it's possible Pokemon GO could prove to be "mobile games' equivalent of a summer hit song rather than a revolution in the mobile game monarchy." Having a large drop off of active users is a risk for any game or mobile app, but we're thinking that if any mobile game stands to keep players hooked, Pokemon GO could be it.
Indeed, the game has proven to be so popular that it's caused a number of server outages since it launched, with Niantic and Nintendo deciding to push back the global launch of the game as they work to get servers stable. Pokemon fever has definitely caught on, and the only question now is whether it's here to stay or if players will grow tired of it before long.
SOURCE: SuperData Research