Pokemon GO estimated to hit 75 million downloads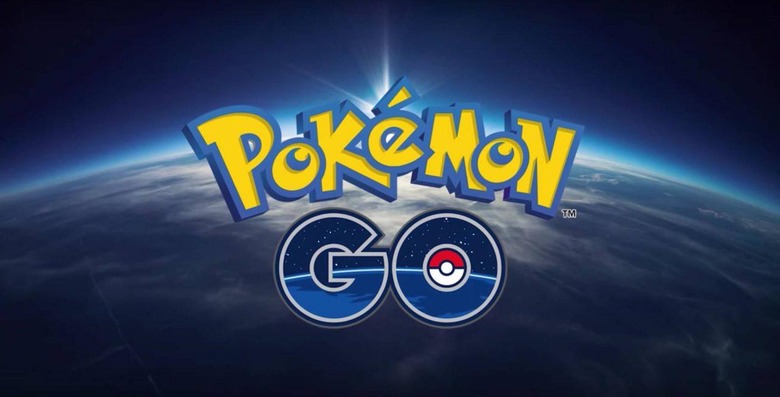 The launch of Pokemon GO continues to impress. Niantic and Nintendo's little mobile game has proven to be a major hit in every region it has launched, surpassing 50 million downloads on the Google Play Store over the weekend. That's pretty incredible all on its own, but now app analytics firm Sensor Tower is predicting that Pokemon GO has passed 75 million downloads across iOS and Android.
To put just how insane that is into perspective, Sensor Tower compared how quickly Pokemon GO managed to hit 50 million downloads to other apps and games that have done the same over the past two years. The results aren't even close: Pokemon GO managed to hit 50 million downloads 19 days after launch, while the app in second place – Fortafy Games' Color Switch – took 77 days to achieve the same feat. Candy Crush Jelly Saga, which you'd expect to be an instant hit given the vast popularity of the Candy Crush series, managed to hit 50 million downloads in 122 days.
With these comparisons, it becomes a little more difficult to fault Niantic and Nintendo for the server problems Pokemon GO has been experiencing. They almost certainly expected the game to be super popular upon release, but there's not really any way to plan for this kind of success.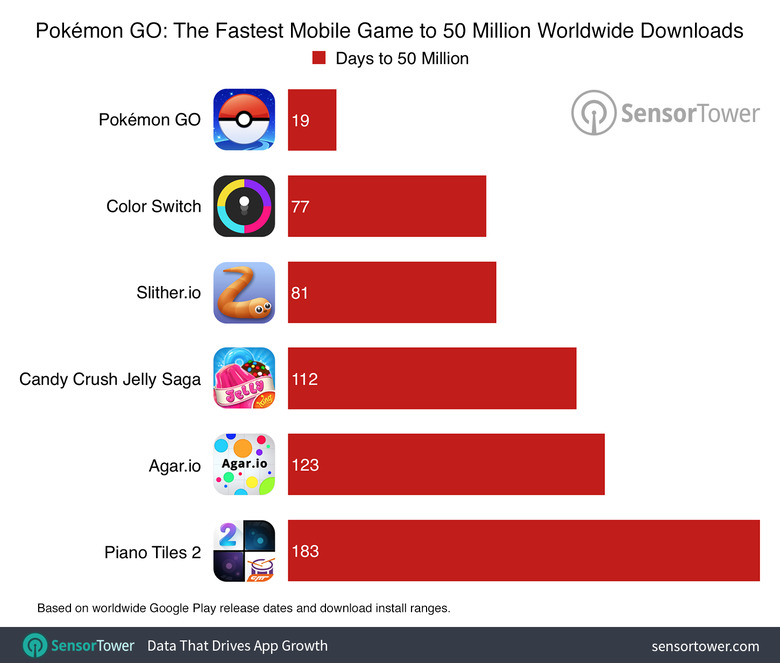 Those server problems have been negatively affecting the game's worldwide roll out, as Pokemon GO is currently only available in 32 of the more than 100 markets supported by Google Play and the App Store. Sensor Tower points out that Pokemon GO tops the most popular app lists in all 32 of those regions, too, so just think about what kind of records the game would set with a proper worldwide roll out.
From here, Sensor Tower predicts that Pokemon GO could hit 100 million downloads inside of 60 days post-launch, which would just be another milestone in the game's already absurd success story. If more regions come online soon, it's entirely possible that Pokemon GO hits the 100 million mark well before it celebrates 60 days of availability.
SOURCE: Sensor Tower