Hit game Pokemon GO sets Apple App Store record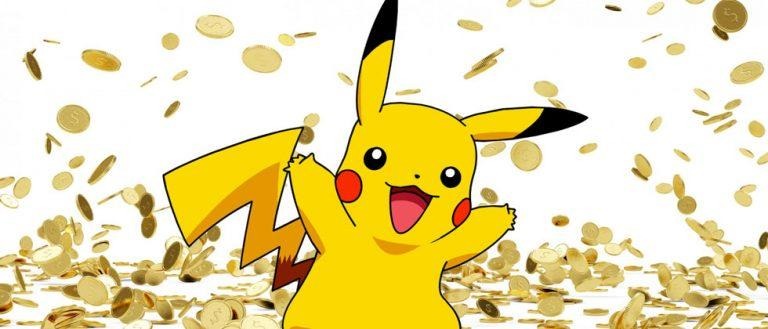 Apple has confirmed to SlashGear that Nintendo's mobile game hit Pokemon GO has set a new all-time record, now the app with the most downloads in its first week. Responsible for getting gamers off their couch and out into the streets, Pokemon GO not only tapped into a much-loved franchise but is giving many their first taste of augmented reality. The news bodes well for Niantic, a company that before now was best known for its development of Ingress, a game whose engine was the basis for Pokemon GO. It also bodes well for fans of Nintendo games hoping for mobile apps – they can hardly dismiss such a massive success now, can they?
According to the folks at 7Park Data, Pokemon GO gamers spent an average of 75 minutes per day in the app during the first week of the game's launch. That same week, according to the same metrics 7Park measures by, users spent approximately 9 minutes on Snapchat, 19 minutes on YouTube, and 35 minutes on Facebook.
According to Sensor Tower, Pokemon GO has been downloaded a whopping 30 million times (and growing) on iOS and Android combined. They suggest that Pokemon GO broke the record for fastest mobile game to 10 million app downloads.
The previous record holder for 10-million app downloads was Clash Royale at 9 days, Candy Crush Saga at 12 days, and Angry Birds 2 at 19 days. According to SensorTower, Pokemon GO took just 7 days to reach 10-million downloads total.
Apple has not confirmed what the record-holding app was for most downloads in a single week before now in iTunes. They've also not said how many times Pokemon GO was actually downloaded from iTunes, but we can safely assume it's somewhere in the region of "one whole heck of a lot."
Still, it's worth remembering that, during that initial one week period, Pokemon GO was only available in three countries: the US, Australia, and New Zealand. Since then, the game has spread to other countries, most recently launching in Japan yesterday.
Meanwhile US Congress has asked Niantic to provide data about Pokemon GO's mobile data usage, and there's a PokeDates dating service for all the Pokemon GO users wishing to meet their dream date in the virtual real world. And many, many accidents have happened whilst hunting.