Pogoplug storms Best Buy and Wal-Mart, inks Softbank partnership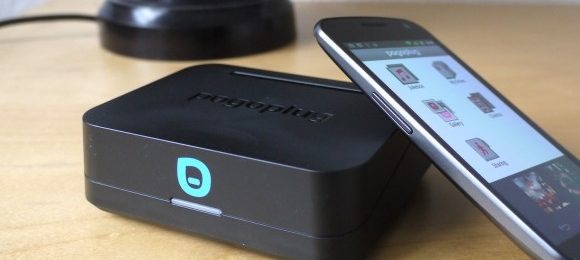 Pogoplug will be pushing its personal cloud devices in front of many more people, it's been announced, with the Pogoplug Series 4 headed to every Best Buy store in the US in May, while the Pogoplug Mobile will go on sale in Wal-Mart from April. Meanwhile, a deal with Japanese carrier Softbank will see a co-branded Pogoplug Mobile – which we reviewed here - offered, along with a 20GB cloud storage account.
Meanwhile, the company has announced new figures on Pogoplug Cloud adoption. Over one million "personal clouds" – that is, Pogoplug hardware devices, or computers running the Pogoplug app - are now in operation. More than 150 petabytes of end-user data is now entrusted to a Pogoplug product.
The Pogoplug Series 4 is priced at $99.99 and sits at the top of the company's range. It offers two USB 3.0 ports, SD, one USB 2.0, and a 2.5-inch SATA/USM/Seagate GoFlex ultra-portable drive input for hooking up your choice of storage.
As for the Pogoplug Mobile, it has a USB 2.0 port and an SD card slot, and is $79.95. The Pogoplug Cloud app is a free download with 5GB of storage, and can be upgraded to as much as 1TB of capacity.