Pogoplug Series 4 revealed, Cloud storage push a must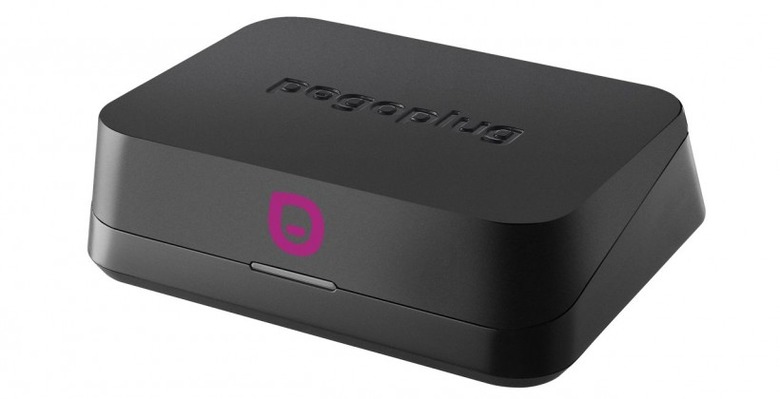 This week the folks at Pogoplug have both reintroduced their Pogoplug Cloud service (complete with 5GB free for all users) and have shown off their brand new Pogoplug Series 4 device. This newest device is both a major update to the flagship Pogoplug device and made to be a direct line in for users of the Pogoplug Cloud service. With this device you'll be working with two USB 3.0 ports, SD, one USB 2.0, and a 2.5-inch SATA/USM/Seagate GoFlex ultra-portable drive input along with plug and play support for the same Seagate GoFlex external drives – USM that is.
This fourth generation device gives you more than just four different connection ports to hook up to your HDD, it's got full-on support for Pogoplug Cloud, giving you the ability automatically get connected with mobile phone photos and videos through the Android or iOS apps also available right this minute. Your Pogoplug Cloud account gives you both 5GB of free storage and the ability to purchase more cloud storage in the near future, then with your Pogoplug Series 4 device your cloud expands that much more, and it's hosted right there in your own home. Sound like a bit of a value for you and yours?
This fourth generation device is available immediately and will set you back a cool $99.99. You're also able to grab a free Pogoplug Cloud account with 5GB right out of the box today at http://pogoplug.com/. You can grab the iPhone / iPad app over in the iTunes Appstore and the Android app in the Android Marketplace. For more information about the new universal storage module standard this device uses, head to Sata-io.com