Pogoplug Cloud offers free 5GB cloud with local sync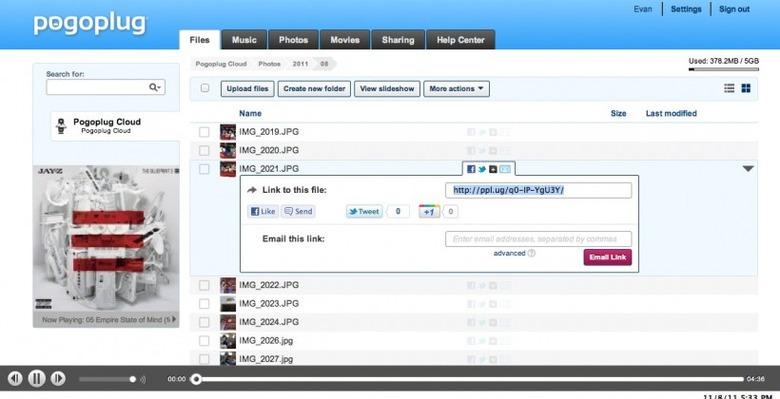 Pogoplug has launched a cloud storage service, Pogoplug Cloud, offering 5GB of free online storage space and seamlessly integrating with the company's personal cloud storage devices. The new online store – available through the desktop as well as via iOS and Android apps – can be used to stream photos, music and video from, create shared document folders, or act as an automatic backup of photos and video filmed on your smartphone. Those wanting more capacity can either pay for a bigger space on Pogoplug's servers or throw in a home unit instead.
Pogoplug charges $9.95 per month for 50GB of cloud storage or $19.95 per month for 100GB. Alternatively, pick up a Pogoplug or Pogoplug Mobile - for $79 or $99 respectively – and plug in your own choice of hard-drive, and you can host a companion cloud from the home or office that sits alongside the one on Pogoplug's servers.
"To get 2 terabytes of storage in the cloud with other companies costs hundreds or thousands of dollars" Pogoplug points out. "With Pogoplug, you can buy a $99 device and an $80 2TB HDD and you're set. Expansion is basically unlimited, and the various Pogoplug products all work together and talk to each other based on your email address."
Alternatively, if you don't mind leaving your computer on, you can use the Pogoplug Software and turn your PC or Mac into another Pogoplug drive. You can sign up for a free 5GB account here.