Poco F1 can beat OnePlus 6: 10 points!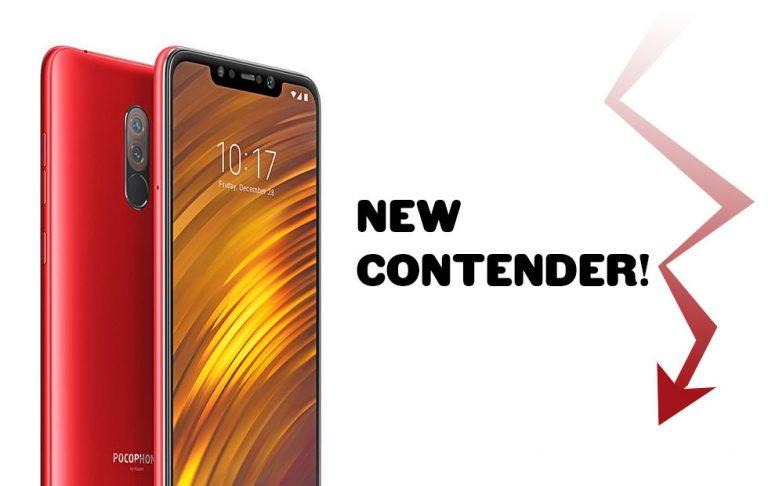 Phone brand Xiaomi made sub-brand Poco to take on OnePlus both in India and abroad. In the first week after launch, Poco seems already to have rustled up quite a few jimmies in OnePlus forums – might it be that OnePlus finally has some real competition in their once-dominated price-for-value space?
In OnePlus forums this week, the debates ran hot. It appeared that pain points rested in the OnePlus 6 spec-matching in the Poco F1 with the added benefit of Liquid Cooling technology. If Xiaomi's Poco does indeed have the ability to keep their phone cool while in heavy-duty work mode, this addresses at least one new (but major) situation in the gaming realm: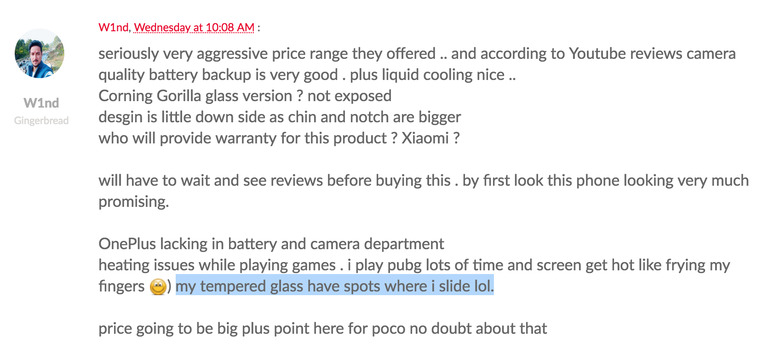 Imagine using your smartphone's processor to its full capacity. Imagine finding out there are games out there that might actually drain your battery. This isn't something most smartphone users have had to deal with for half a decade. We're back in that region here, now, in 2018, with games like PUBG and Fortnite (coming to Android phones of several sorts very soon.)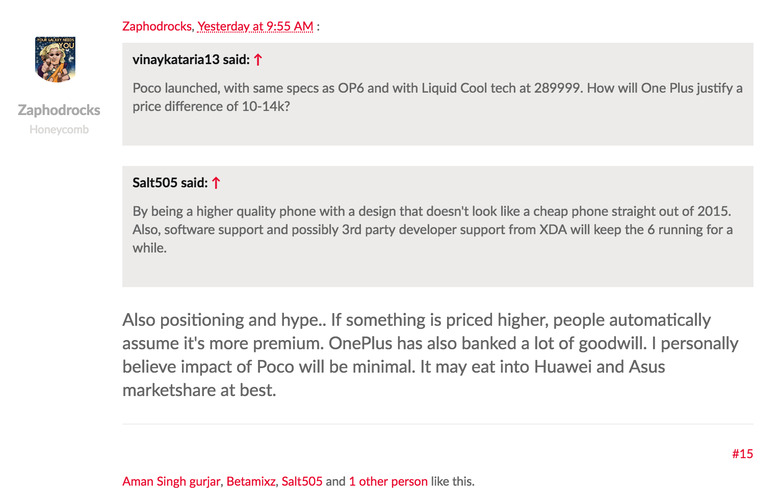 The OnePlus 6 VS the Poco F1 (or Pocophone F1, depending on your region) specs lists are pretty interesting. Have a peek at the specs battle here and see if you notice anything notable going on. Maybe there are some similarities between these two devices?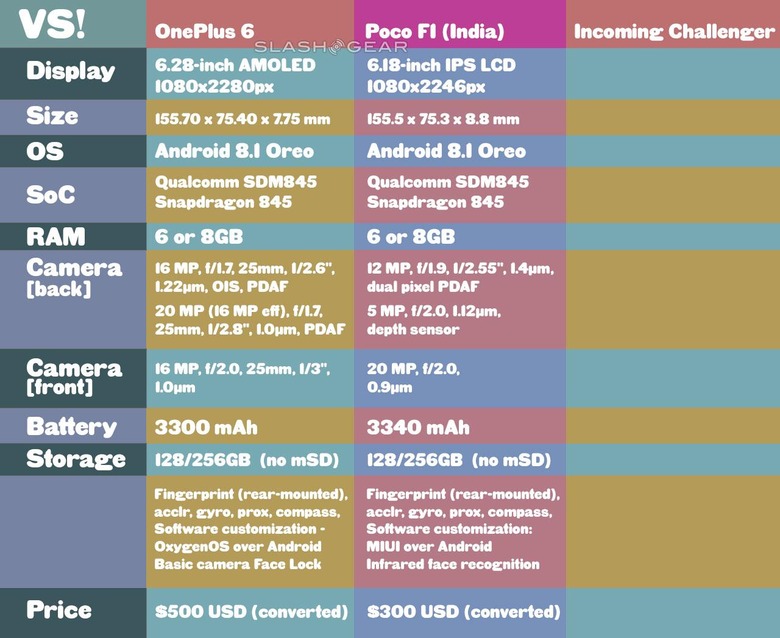 Note that the prices are converted to USD directly from Indian Rupees. The PocoPhone is not yet available in the United States (and probably never will be), so we don't know exactly what the price here would be. The base price for the OnePlus 6 in India, converted directly to USD, is close to $500, where in the United States, the starting price of the OnePlus 6 is around $575.
1. Display
SEE: Our full OnePlus 6 Review
The OnePlus 6 display is a tiny bit bigger than the PocoPhone, and both have the same amount of pixels. The OnePlus 6 has an AMOLED display where the F1 has only an LCD. The 6 wins this battle, hands down.
2. Camera
The back-facing camera array on the OnePlus 6 is more impressive off the bat. If you're not in need of photos larger than 12-megapixels, the Poco F1 might be the way to go, since it uses larger pixels in its photos. Then again, the OnePlus 6 has optical image stabilization. I'd bet on the OnePlus 6 in this battle.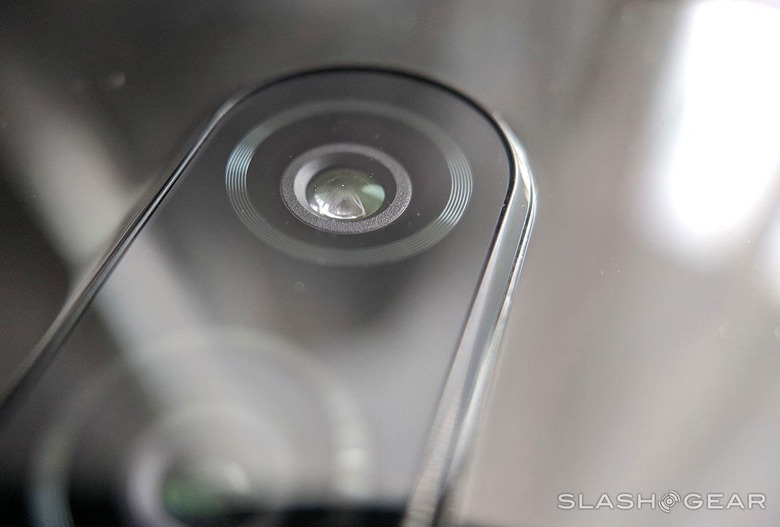 3. Battery
The Poco F1 has a bigger battery, by a significant 700mAh. This might end up coming down to battery life optimization, but on the surface it looks like the F1 wins here.
4. Media Storage
Both devices have the same options for internal storage, bringing one phone with 128GB, and another with 256GB. However, the Poco F1 has a microSD card slot, allowing storage expansion. The F1 wins this fight for those that wish to expand upon what's given.
5. Special Features
Both devices can be unlocked with a look at your face, but the F1 has the added bonus of "infrared face recognition." Whether that makes any difference over the extreme quickness with which the OnePlus 6 can be unlocked by face, we don't yet know. This might be a win for the F1, or it might be a draw.
6. Heat
Adding Liquid Cooling to the mix makes the F1 win this a potential win for Poco. However, until we get both devices running the same apps/games at the same time, we won't know if that liquid cooling really is effective. This is another potential win for the F1.
7. Cult Following / Accessory Ecosystem
The OnePlus 6 has a cult following and enough clout now to have 3rd-party accessory-makers making cases. OnePlus also provides access to cases they've made for their smartphones. Poco just started making phones, so they've got a ways to go before they get anywhere near OnePlus in this category.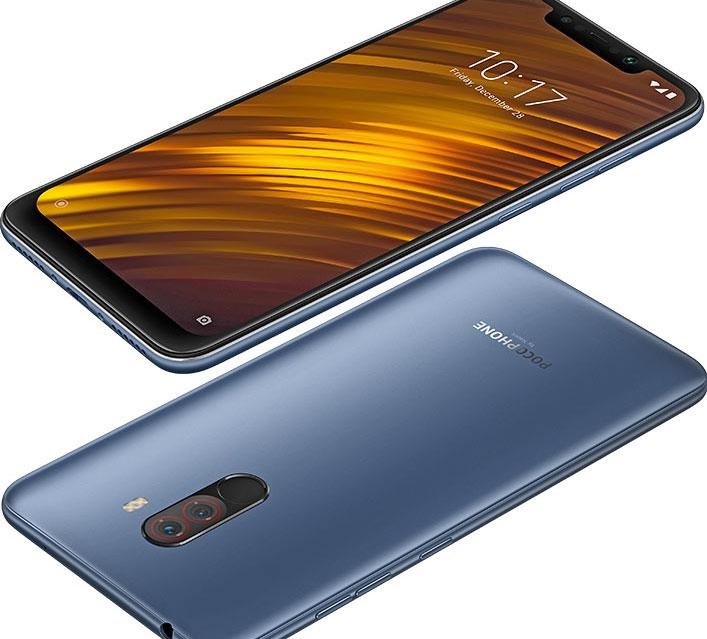 8. The Look
You might well decide that you're not about the colors OnePlus 6 has running – or you might decide that Xiaomi's Poco lineup looks like junk. This isn't the sort of battle I'm going to be able to decide for you – only you can decide what looks best! If it's a matter of materials, these two devices seem pretty much tied up!
9. Price
Since the F1 costs 3/5 as much as the OnePlus 6, this is an easy win for Poco. It's difficult to understand how this is possible until you remember that a couple important concessions were made. A lesser display and a lesser set of cameras seems to be able to make a pretty big difference – unless it's just Xiaomi taking some of the cut. Who can tell!
10. In-hand test-based verdict
While the Poco F1 costs significantly less than the OnePlus 6, having a far better display and camera might make that extra $200 worth the difference! We won't know until we get that Poco F1 in our hands to compare to the OnePlus 6 directly. Until then, we've got these numbers, and a dream – stay tuned!