PlayStation Plus free games lineup for November announced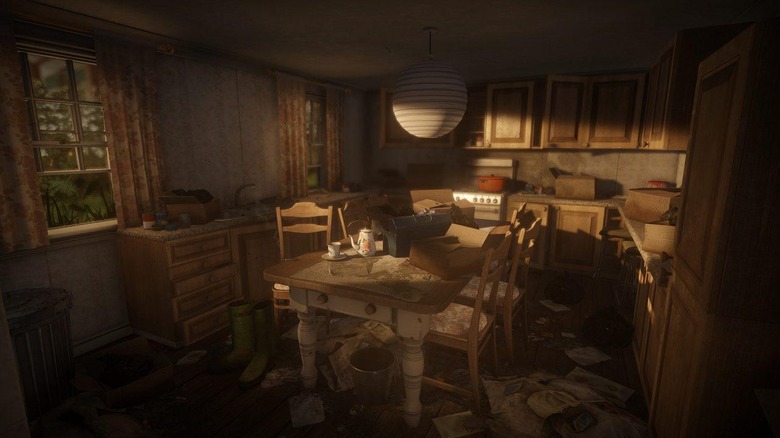 We're closing in on the end of October, which means the list of free PlayStation Plus games for PS4, PS3, and PS Vita will soon be refreshing. Sony revealed a grand total of six new PlayStation Plus titles today, with those becoming free on November 1. Though there are only two games being offered for each console, both of the PS Vita titles have some level of cross-buy compatibility with PS3 and PS4.
Starting things off is the first person adventure title Everybody's Gone to the Rapture for PlayStation 4. Also free on PlayStation 4 is ACE Team's top-down shooter The Deadly Tower of Monsters. Both of those titles managed to net some positive reviews upon release, so if you missed them the first time around – games like these tend to get overshadowed by triple-A releases, after all – now is a good chance to try them out.
On the PlayStation 3 side of things, players have free copies of Costume Quest 2 and Dirt 3 to look forward to. If you own a PS Vita, you're being treated to Letter Quest Remastered, which is cross-buy compatible with PS4, and Pumped BMX+, which has cross-buy enabled with both PS4 and PS3.
Not an entirely bad round up of games, but also not quite on the same level as October's lineup. October had some heavy hitters on offer, especially for PS4 users, who could download both Resident Evil and Transformers: Devastation. If you've yet to download those games, you'll have until this new lineup goes live on November 1 to do so.
Back in September, Sony implemented a price hike on PlayStation Plus. For the year-long subscription, the price jumped from $49.99 to $59.99, with the three-month subscription seeing a $5 price increase. The price increase likely wouldn't have been a big deal back in the old days of PlayStation Plus, but now that it's required to play multiplayer games online, a lot of folks were left with no choice but to go along with it.