PlayStation 4 February releases begin with horror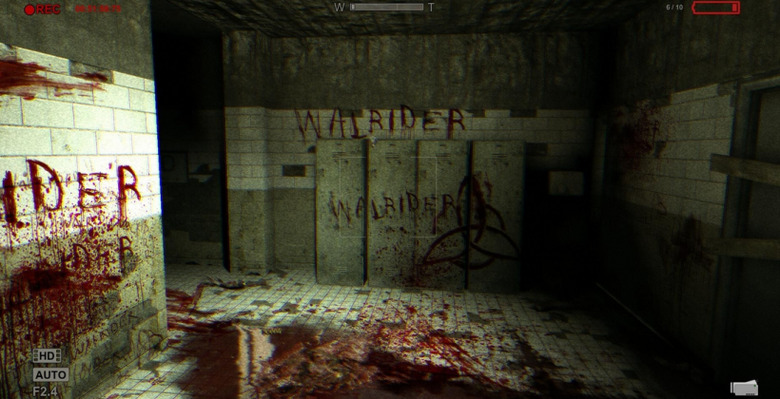 The first in a (relatively short) series of releases for PlayStation 4 this month will be the horror title "Outlast." Spoken extremely highly of in its first release on the PC, this game has been called scary in a rather ridiculous way. Here we're also going to see it release for free – just so long as you're a PlayStation Plus subscriber, of course.
According to Gaming Bolt, developer of Outlast, Red Barrel's Philippe Morin, spoke up on the power of the PS4 this week. "It allowed us to crank everything to the maximum, without having to consider lower specs," suggested Morin on the PS4's 8GB GDDR5 RAM specifically, "It also helped for streaming issues."
Sony's releases for PlayStation 4 are few and far between for the month of february, but the ones that are arriving should be quick on the come-up. Another rather large title – and the second LEGO title on the console, believe it or not – is "The LEGO Movie Videogame." This title brings on "more than 90" characters straight from the film – that means characters from all sorts of media franchises all in one title.
You'll also find 15 levels right from the start – this meaning you may find yourself in some DLC action before too long as well. Unlike Outlast, this game is not exclusive to the PS4 – it'll be coming to the Xbox One as well.
RayMan Legends is also coming to the PlayStation 4 – a port of a game that was released previously for the PlayStation 3 and Xbox 360. This game will be appearing on the 18th of February.
Without a doubt the biggest release of the month will be Thief. Starting on February 25th, users will be able to dive in on the game that takes the creators of Tomb Raider to a deadly, sneaking around in the shadows sort of place. In our preview here you're seeing the game being played on a high-powered PC across an array of massively dense displays.
And if you didn't catch it on the tail end of January, Tomb Raider: Definitive Edition hit the PlayStation 4 (and Xbox One) on January 28th. You'll want to check our full review to get the up-close and personal view.