Thief gameplay hands-on: offscreen with 5 displays and Radeon R9 290X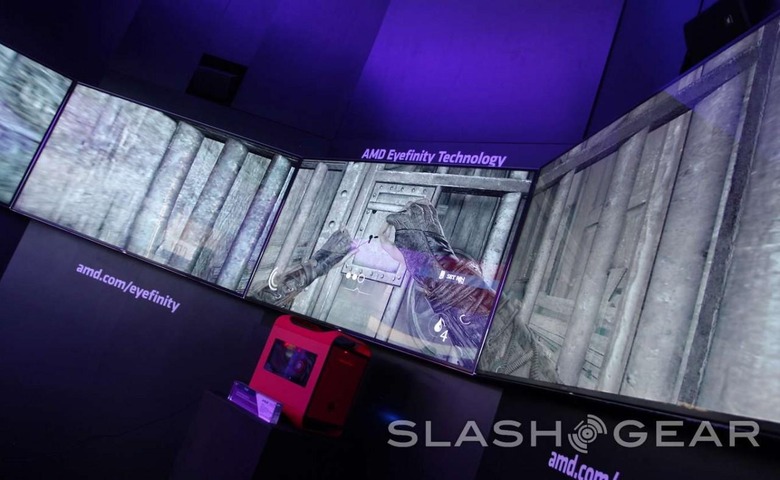 Just as we saw a massive multi-monitor showing off the likes of Project CARS earlier this week, here we're seeing the likes of the game Thief. Working with AMD's finest in a customized Webhallen case, it's not difficult to see the draw in working with a highest-end setup this week in the gaming space, especially when this industry's top competitors are pulling out all the stops on a demonstration tip.
This demonstration makes use of a high-end Webhallen case – the same we saw earlier this week working as a Steam Machine. Inside you've got an AMD A10-7850K with AMD Radeon R9 290X graphics – spinning through the window up top here for your enjoyment. Also present is 8GB of DDR3 memory and a 120GB SSD for good measure.
This demonstration is being made to show off AMD APU and discrete graphics, of course, but it also brings on an optimal combination of top-class hardware and software that can scale to match it. Thief will be coming out later this year and will be ready and willing to make use of whatever massive setup you've got on hand, that's for certain.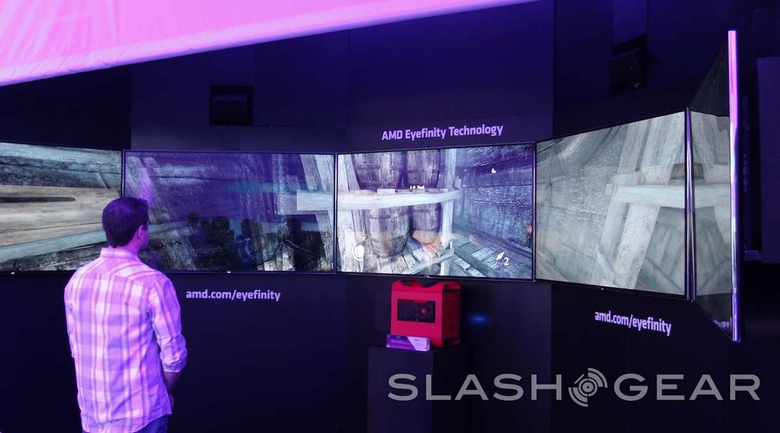 In the game you'll find some first-person perspective action from a decidedly low-tech angle. Going against the grain for most of the non-FPS games coming to market this year, this game allows you to use your wits, sharp objects, and thread to make quick work of your enemies. Have at it!