This Pixel 2 Leak Spills All The Key Secrets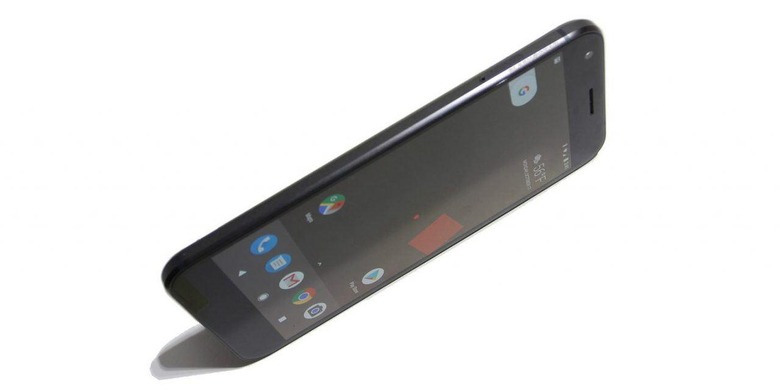 It's fair to say expectations are high for Google's Pixel 2 and Pixel XL 2 smartphones, and a new set of leaked specifications suggest that's with good reason. Although the new Android handsets aren't expected to make their official debut later in the year, speculation – and the leak machine – has been on high-alert to see how the new devices might compare to flagships like Samsung's Galaxy Note 8 and of course Apple's iPhone 8. Now, we may have got a little extra insight.
According to previous leaks, Google is planning not two but three devices. In addition to the Pixel 2 and Pixel 2 XL, which are expected to be upgrades of the existing Pixel and Pixel XL, there's been chatter of a third phone. Dubbed the Pixel 2 XXL, it's tipped to have an even larger, phablet-scale display.
Right now, though, it's the middle-sized device the details of which we may have seen spilled. A record for a "Google Pixel XL2" was spotted by German site WinFuture in the GFXBench database, complete with a lengthy list of specifications.
According to the filing, the device will have a 5.6-inch 2560 x 1312 display. That's a fairly unusual resolution, and works out to an 18:9 (or 2:1, depending on whether the marketing team gets hold of it) aspect ratio, much like we saw on the LG G6. Tall and skinny, it would see the Pixel follow in the footsteps of other Android devices, including Samsung's Galaxy S8. Earlier leaks tipped a curved panel, too, manufactured by LG Display.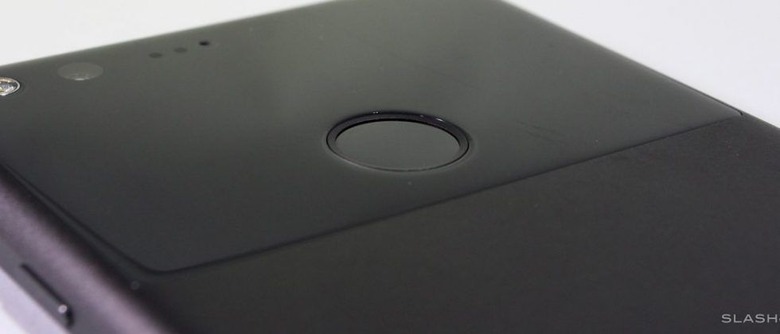 Meanwhile there's also the promise of a 12-megapixel camera with 4K video recording on the rear, and a 7-megapixel camera also with 4K support on the front. Qualcomm's Snapdragon 835 chipset is inside, running at 2.4GHz, and paired with Adreno 540 graphics. RAM is expected to be 4GB, while internal storage is 128GB.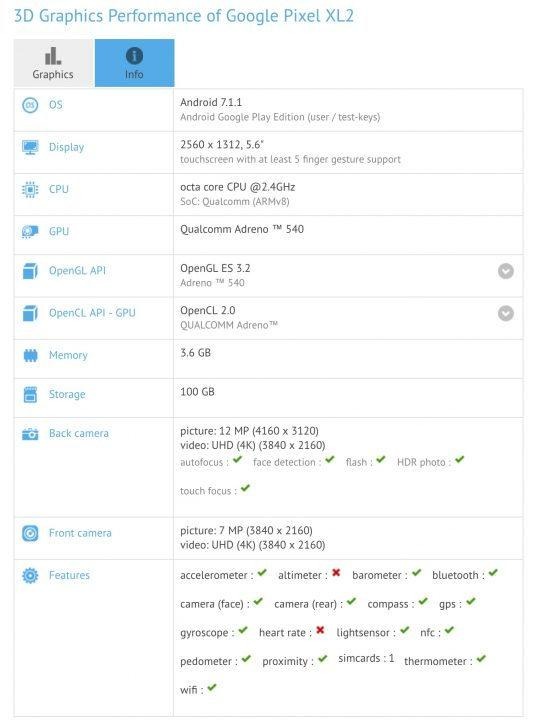 Interestingly, such a chip would go counter to other recent rumors about just what silicon will be inside the new Pixel. Chatter has centered on a Snapdragon 836, a new and slightly faster version of the Snapdragon 835, that will debut on the Galaxy Note 8 but then spread to LG's V30 and the new Pixel 2 and other Google phones after that. One possibility is that the device from which the GFXBench listing was generated is an earlier prototype, created before Qualcomm has Snapdragon 836 test chips ready.
Alternatively all this could end up unfounded. It wouldn't be the first time we've seen misleading filings in databases like this, promising early glimpses of hardware that end up being different to the actual device once launched. As the flagship for Android "O" – whatever that ends up being officially called – it seems unlikely Google will stint on hardware to put its best foot forward.