Pixel Android UI expands beyond displays in next-gen Google VR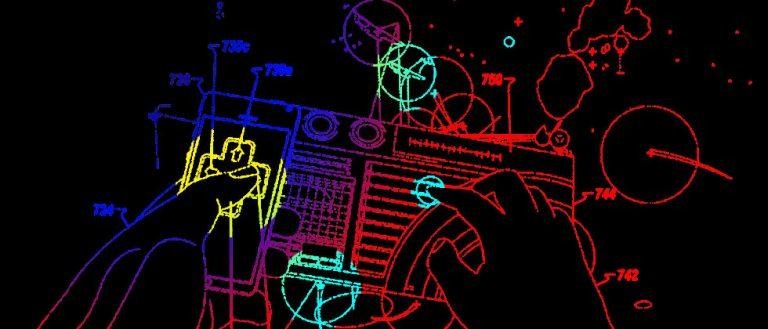 Google's next move with Android looks beyond the display of the smartphone and expands on in to the virtual realm. Right off the side of the screen goes the user interface, buttons, controllers and all, in a series of images made public by the USPTO after submission from Google earlier this year. These images show the future of Google's VR initiatives – Cardboard, Daydream, and the rest. Inside is not just virtual reality, but augmented reality, and mixed reality as well.
The image above shows a next-gen smartphone (we'll safely assume Pixel-related) with a user interface not entirely unlike what we've experienced on the HTC Vive with apps such as KingSpray (graffiti VR app) and Google's own VR painting app TiltBrush. Below is a mixed reality demonstration of KingSpray, paying special attention to the controls used to select paint colors and spray size before creating a virtual wall mural can begin.
Google's listing with the USPTO under application number 20160267712 show how Google's next plan with VR will be to connect a smartphone to a VR head-mounted display with a cord rather than using the phone as the device's display. In this way, the smartphone will be freed up to be utilized as a controller for whatever apps are run inside the headset.
NOTE: The images in this article have been sourced from the original USPTO application as made by Google, published this week – however, we've done some work emphasizing certain parts of some drawings and inverting others. All of our work is done with color.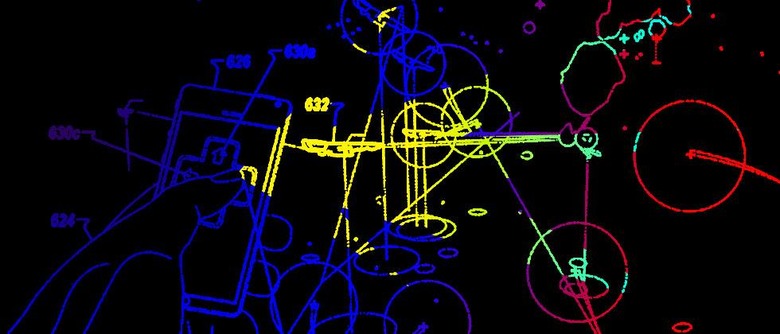 Above is a drawing of how this technology could be used as a basic controller – forward, back, left, right, etcetera, as the user works inside virtual reality.
Below is a drawing showing how this technology might be used to create a notebook inside virtual reality using the smartphone for placement and data.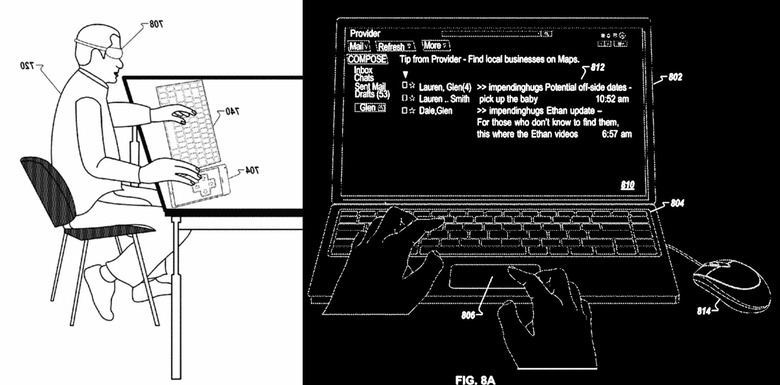 Next is an image of a user playing a video in a virtual reality headset.
They'll be using a smartphone connected to the headset with a single physical cord, and the phone will be used to control said video.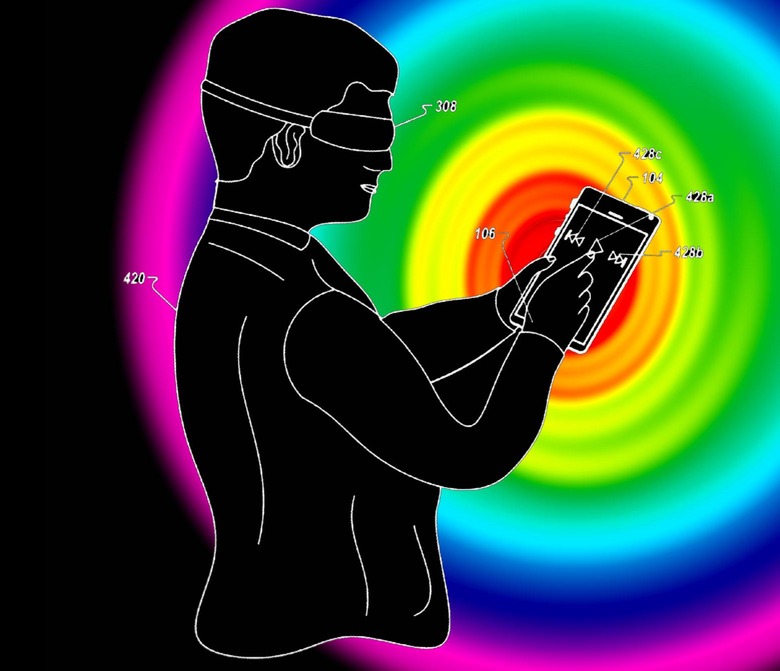 The above image shows a headset that's very close to the face of the user. This is likely based on the LG 360 VR headset, a headset which already functions similar to what Google is describing in this series of drawings.
Below is something very strange.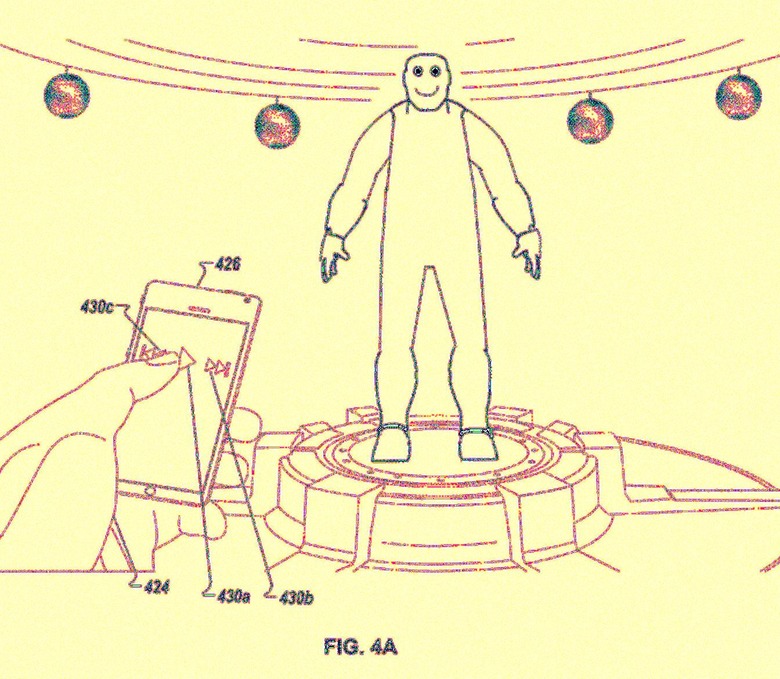 The image above shows what one software UI might be like with Google's newest VR setup. We're hoping it'll all be slightly less creepy.
Above is the basic drawing of the headset/smartphone setup Google is proposing. We'll likely see this setup – or at least the software behind it – sometime inside October of this year.
The drawing below shows how the headset might sync with the controller smartphone, using QR-codes activated by simple controls.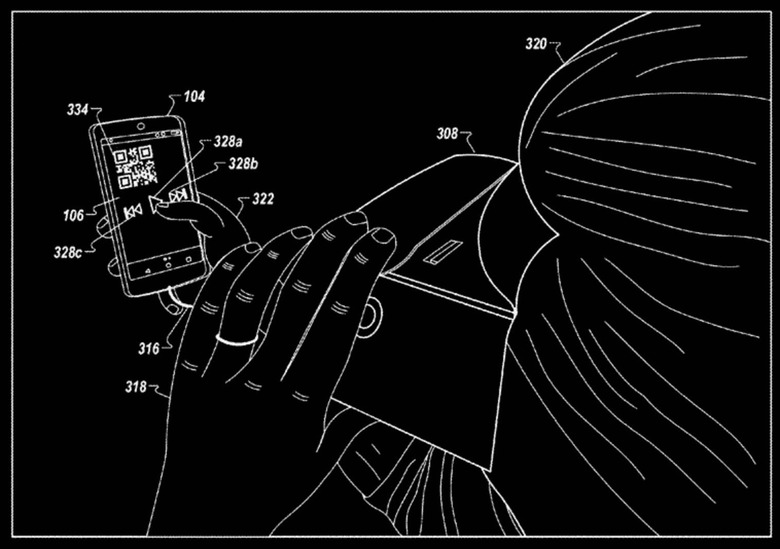 According to recent rumors, the next Google event will be taking place inside the next few weeks, very likely in the first week of October. There, we're expecting more than one device, as well as several new software innovations that'll make Google's smartphones look like quite favorable in the face of less-than-positive responses to competitor devices earlier this year.
Stick around SlashGear's Android hub for more on an Android tip – especially regarding Google's next bits of hardware. Drop in on @AndroidDaydream on Twitter for more Daydream news and updates through the future.