Pixel 4 Pokemon Sidekick Live Wallpaper hands-on: Kawaii magic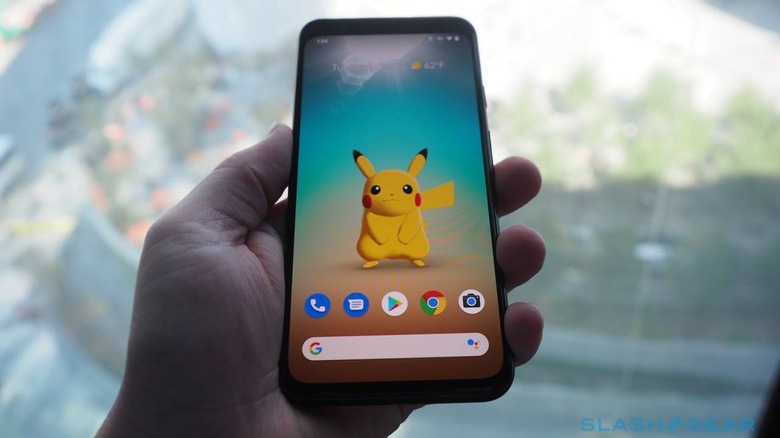 The Pixel 4 has Motion Sense abilities that are demonstrated to the user via a special Live Wallpaper, the Pokemon Sidekick Wallpaper. This system is loaded to the phone right out the box, and includes such lovely little monsters as Pikachu, Eevee, or one of the starter Pokemon from the new games Pokemon Sword and Pokemon Shield. Let's look at this thing, shall we?
In the video below you'll see my colleague Chris Davies demonstrate the abilities of this Pokemon Sidekick Wallpaper. This is only one part of the whole Pixel 4 experience, obviously, but it is easily one of the most interesting.
Note that we've not been able to get the "waving" part working just yet. You DO get to see how we can switch between the various different Pokemon available in the wallpaper at launch. You'll see Pikachu, Eevee, Grookey, Scorbunny, and Sobble.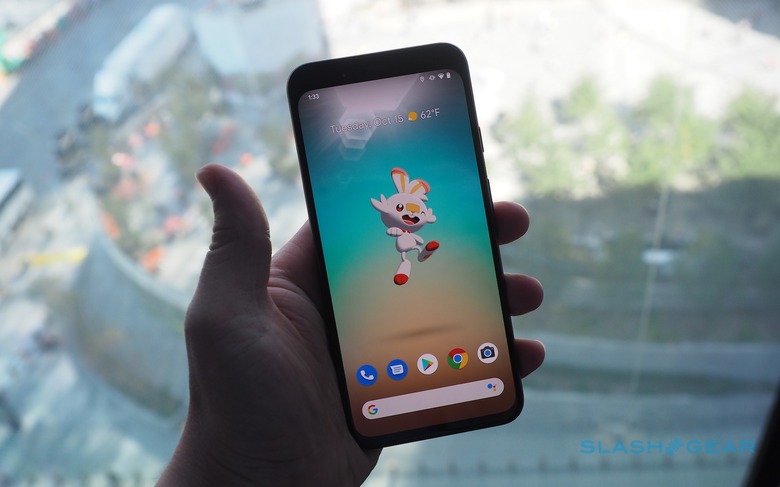 According to Google, "your Pokemon wakes up as you approach, greets you as you wave, and enjoys your pets!" This system uses the Motion Sense, the term Google now uses for what was once called Project Soli. This is part of the equation for Project Soli – see more on other uses for Project Soli like smart car system control.
The Pokemon wallpaper also adapts to its surroundings via connection to weather services. Pokemon Sidekick "smartly adapts to the time of day and weather" if you allow it to do so.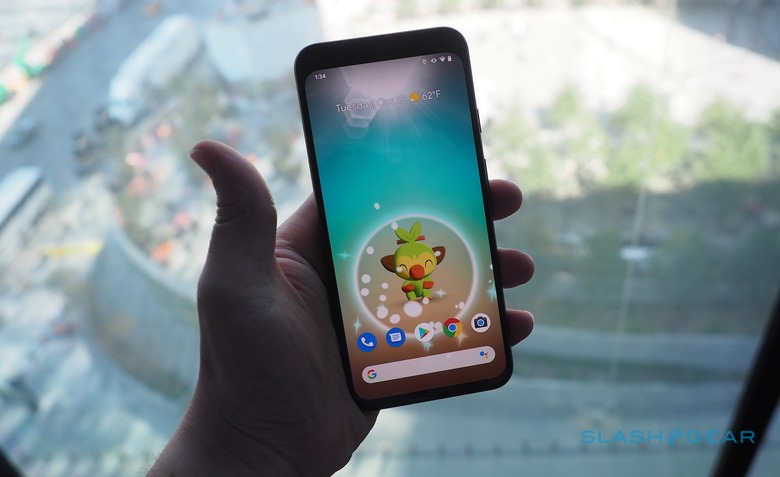 Other ways to interact with each individual Pokemon will be revealed as we get more in-depth with the app. For example, we'll be able to "reach and pet" Eevee, and swipe above the phone to "fire up" Scorbunny.
To activate this wallpaper, Pixel 4 users will need to go to Settings – Display – Styles & Wallpapers – Wallpaper – Come Alive – Download from "expand your collection". On that screen there'll be the option to grab Pokemon Wave Hello App. That app will allow the wallpaper to work. It's unlikely this app will be available outside of the Pixel 4 – but we shall see! Take a peek at the rest of our Pixel 4 hands-on as well!